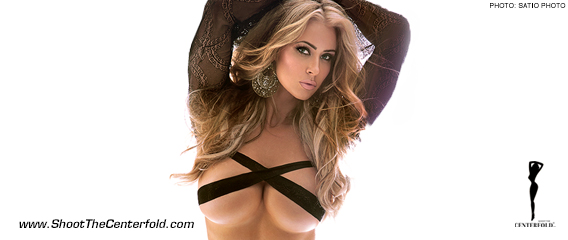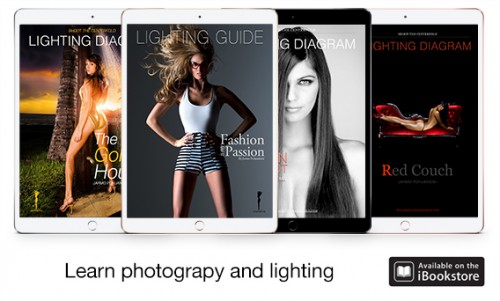 Kelly Deinstadt (model / cosmetic laser technician) is one of the world's most desirable women. She loves the outdoors and water-related activities. Perhaps a shoot in Photopia Studio's new swimming pool April 21-22 would make a big splash with our attendees.
Kelly has impeccable taste and knows what she wants. But dressing sexy doesn't have to mean wearing extravagant lingerie. "I love a fun little crop top with a tiny, sexy G-string," she told Maxim" It's fun, flirty, and unsuspectingly sexy," says Kelly.
Kelly is known for many things including fitness modeling and blowing people's minds with her incredible physique. Need we say more because Kelly will knock you out!
Interview: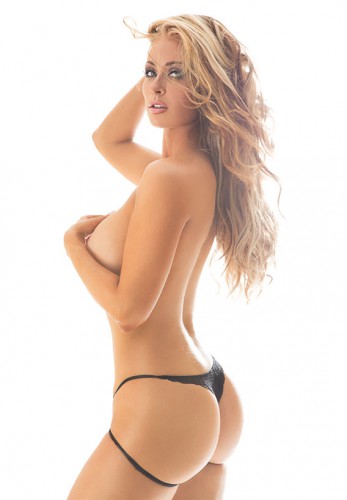 STC: We are very stoked to have you join our seminar and can't wait to work with you. STC Miami 2018 will be your first seminar with us but certainly not the last as far as we are concerned.
Kelly: Ahhhhh!!!!! I can't wait to work with y'all too! This is such an exciting opportunity!!! I'm counting the days!
STC: Tell us about your past and where all your beautiful features originate?
Kelly: I look so much like my dad! We're both fair skinned with blue eyes and blonde hair. I've been dying to learn more about my heritage, so I've committed my family to do the genetic test 23 and Me! I'm as curious as you are to learn more. Everyone thinks I'm Russian until I open my mouth and they detect an American twang!
STC: How long have you been modeling and how did you get started?
Kelly: I still don't think I've started modeling! I just got lucky a few times and got to have some fun in front of the camera. It was all pretty unintentional. My long-term goal was to write a book, and still is! I knew I needed to create a platform to some degree to build credibility. Someone highly suggested I start with professional photos, so I reached out to a photographer in Canada who had done a lot of pictures for fitness figures. As they say, the rest is history! From that point on, I got to co-author with Tosca Reno a book on empowering women to find their inner strength. Once things slow down for me in my day to day life, I plan to get back to writing more!
STC: Does your very pleasing appearance match your personality?
Kelly: Oh God, my personality is way better than my looks.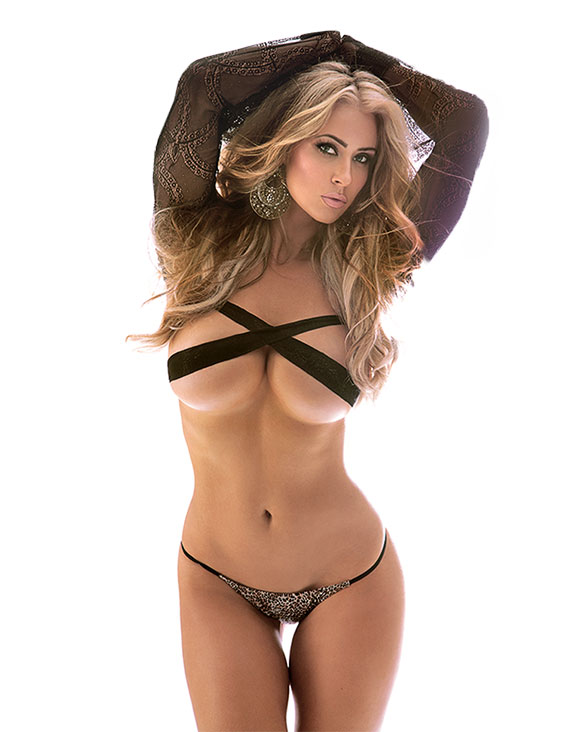 Kelly Deinstadt by Satio photo
STC: We can only imagine how lucky any photographer be when photographing you. What are some of the factors that photographers should know about you?
Kelly: I do not shoot cheesy, happy, fun photos very well. I've no idea why, but my pictures don't translate quite the same when there's not some sultry aspect to them, dang it!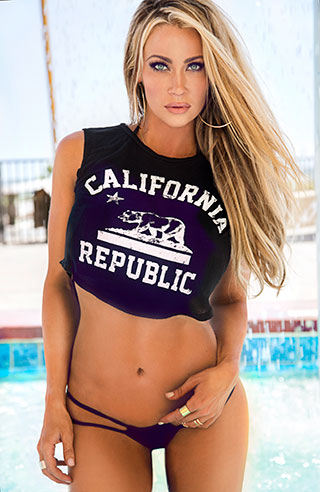 STC: You have a long track record of creating stunning images. Do you have any advice for aspiring models?
Kelly: Have fun, let go, and enjoy playing a character behind the camera! It can change by the minute or the set. It's different and way more fun. Live a little! Just let go!
STC: What are some mistakes that photographers may make you'd like to point out?
Kelly: No energy behind the camera!!! It drives me crazy! It makes you want to fall asleep and get the shoot over! Get into it! Help us, encourage us, guide us and have fun working together! It creates the most impactful photos!
STC: What would be a dream shoot for you in the near future?
Kelly: Greece! White swimwear and blue water! Oops, I mean white buildings! Take me there ASAP!
STC: People say that with your figure, you work wonders with men. Do women with large breasts make men act silly or stupid? Do they talk to them?
Kelly: Wow, I have no idea!! Men are pretty transparent. I don't spend much time paying attention to the ones who get silly staring at boobs and tripping over words. It's time to chin up, boys!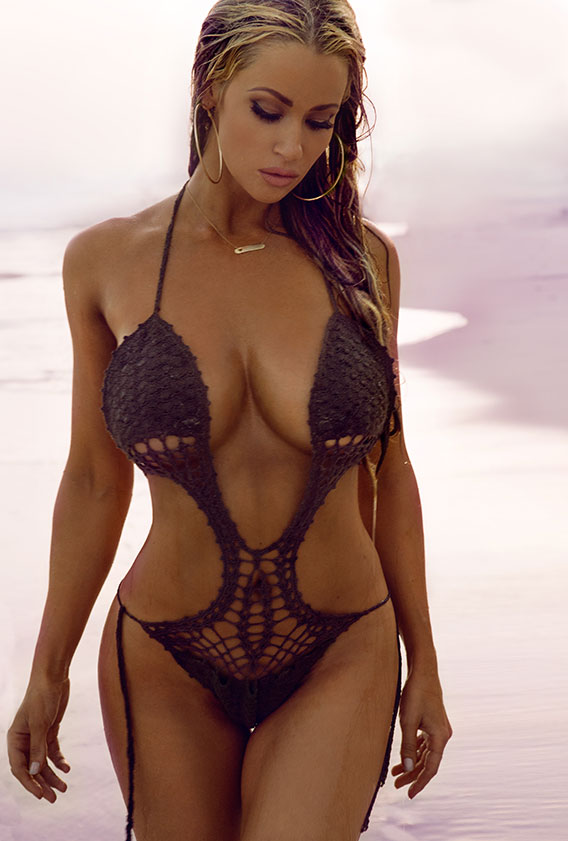 Kelly Deinstadt by Satio photo
STC: You're not only a model but also pretty involved in a business. Share your experience with that and how to fill up bags with money!
Kelly: Well, I'm not a business owner, but I am a cosmetic laser technician, master aesthetician, and expert body sculptor for the number one cosmetic dermatologist! I love my job! I have a passion for correcting and helping both men and women remedy things that may hold them back in life such as scars, elasticity issues, etc. I can bring my laser guns to STC. Anyone?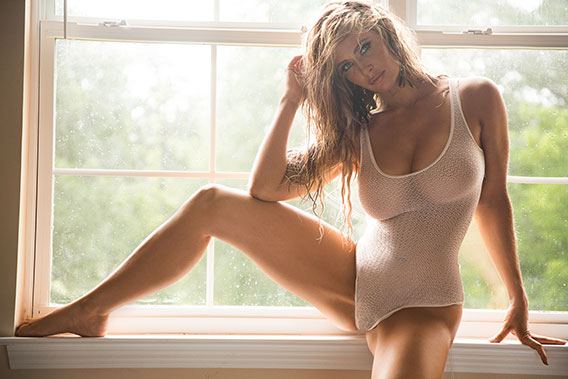 Kelly Deinstadt by Satio photo
STC: Where should STC seminar go next and why?
Kelly: My house! Because, I'll cook you a southern meal!!! Wooooo hooooo!
STC: What's your favorite body part?
Kelly: My eyes; they've seen so much and still search for more! They're the windows to our soul! Look into my eyes!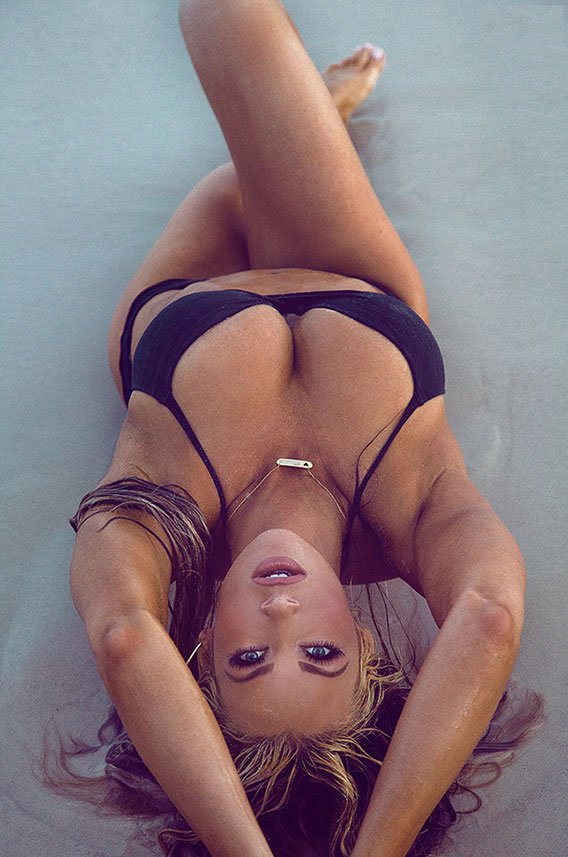 Kelly Deinstadt by Satio photo
STC: You love the beach and certainly make a big splash on beachgoers and land sharks looking for the perfect moment to meet you. Tell us some of the funniest pickup lines you've heard?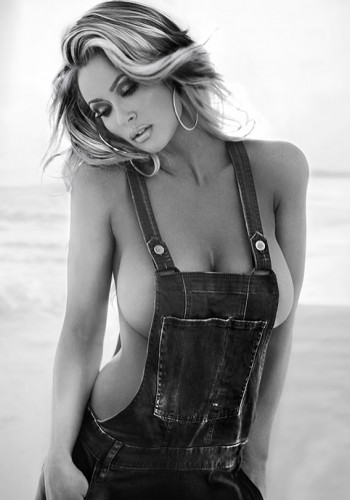 Kelly: Oh, I love when men tell you how they'll take care of you, buy you everything, and you'll never have to work for a thing! Um, who wants that? No thanks!
STC: What type of men do you find attractive and why?
Kelly: Smart and emotionally intelligent; those who are spiritually in tune!
STC: Who are some of the models that you adore?
Kelly: Behati! She's so fun and doesn't take herself too seriously. You see it in all her photos! I love her!
STC: If any of our attendees would like to hire you outside of the STC seminar while in Miami? Who should they contact?
Kelly: I would love to shoot if schedules allow. Get your A-game ready and see me at STC Miami for further information!
STC: That's right! Get ready. Kelly will certainly knock you out with her irresistible appearance! We can't wait to see the images our lucky attendees will create with her. Look out STC Miami 2018 photographers, here she comes!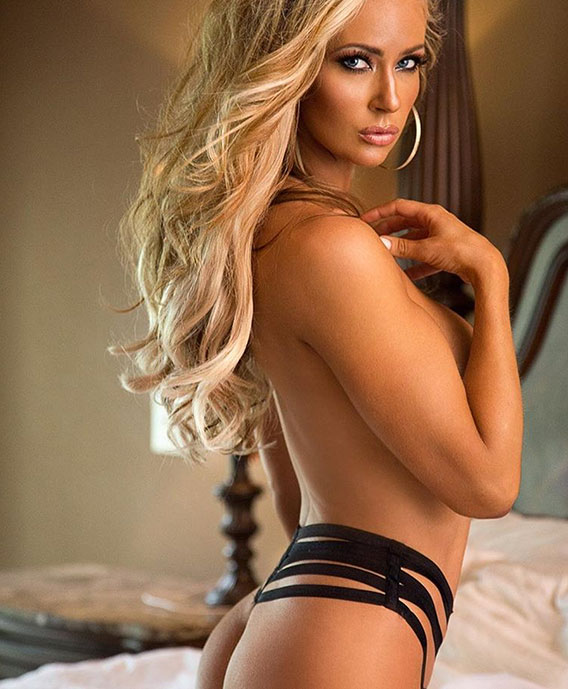 Kelly Deinstadt by Satio photo
© 2010-2018 Copyright ShootTheCenterfold.com. All rights reserved.