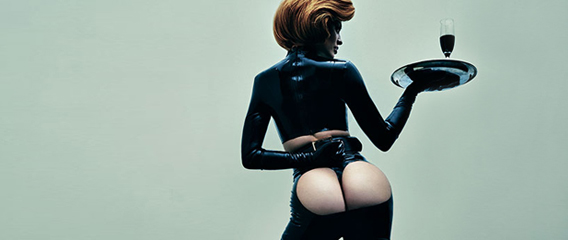 IT'S no secret Kylie Jenner idolises her older sister Kim Kardashian – and now she's trying to use her bum to break the internet.
The 18-year-old is the coverstar of the January issue of Interview magazine.
And while the raunchy shots that accompany the chat feature plenty of latex, flesh and provocative poses, it's what Kylie has to say that is most revealing.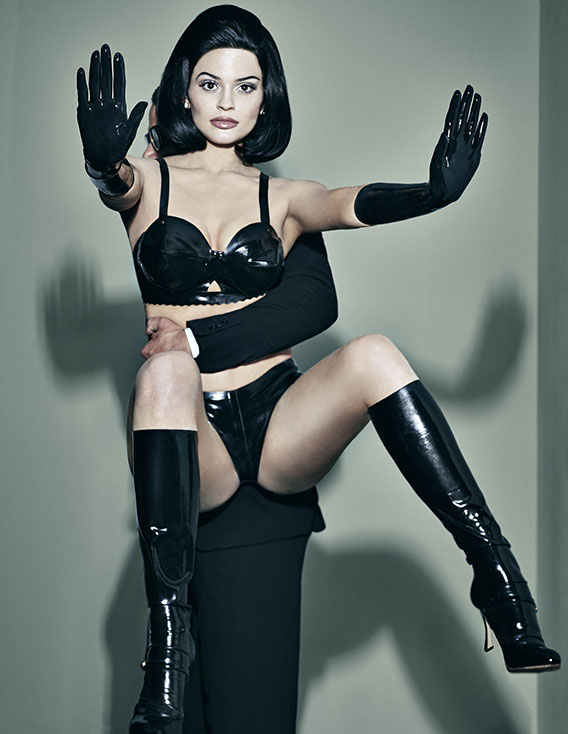 Fans might be surprised to learn that the teen – who has amassed a huge fortune from posing for pictures and videos for her social media channels – thinks being too flashy is VULGAR.
There is absolutely a side of me that people don't know. I'm not myself on Snapchat or Instagram. That's totally not me."
"I'm way flashier on Instagram and Snapchat, because I feel like that's what people want to see and that's what I've always done, so I'm not going to stop.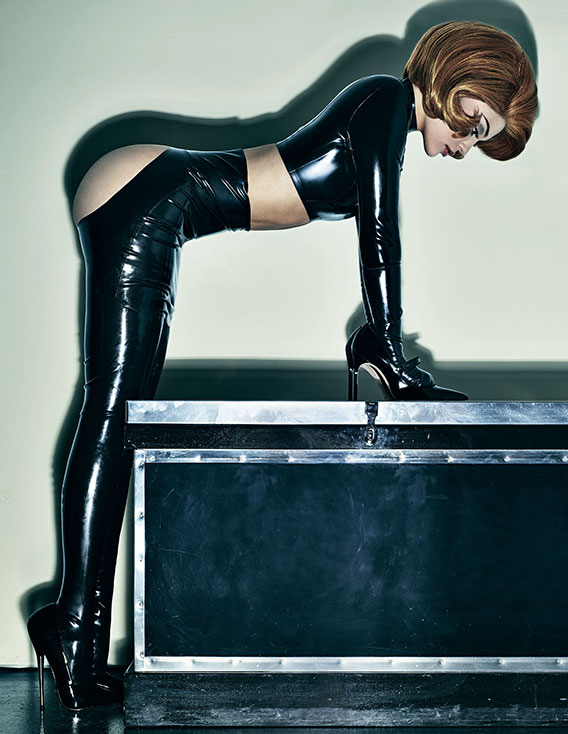 "People want to see my cars and my purses. People love fashion. But that's so not me."And continuing on her bratty rant, she adds that she finds it amusing that she has everything she wants and still isn't happy.
She said: "What I think is so amazing about having everything, and feeling like I have everything, is that I don't really find happiness within materialistic things.
"Like, it's cool if I can buy myself a new car, and I think it's amazing for a week, but then the thrill is over, and I'm like, "Oh, so I guess that wasn't really happiness.
"'I've realized through the years that I just find happiness in other things, whether it's my dogs or my friends or, like, looking at the sunset."
That's not the only surprising fact we get to learn about Kylie, who is currently dating rapper Tyga, 26.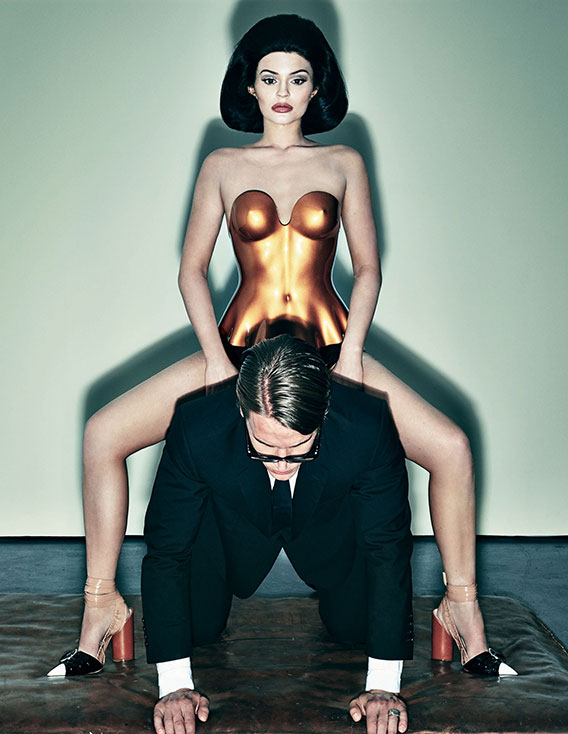 She tells the glossy magazine that starring with her family on the E! show has left her feeling anxious constantly, and she now loathes wearing make-up.
I wake up every morning with the worst anxiety. I don't know why. I have, like, a problem."
"I wake up every morning at, like, seven or eight because I think that there's a bad story about me, and I have to check. My worst fear is waking up and finding something bad about me on the Internet."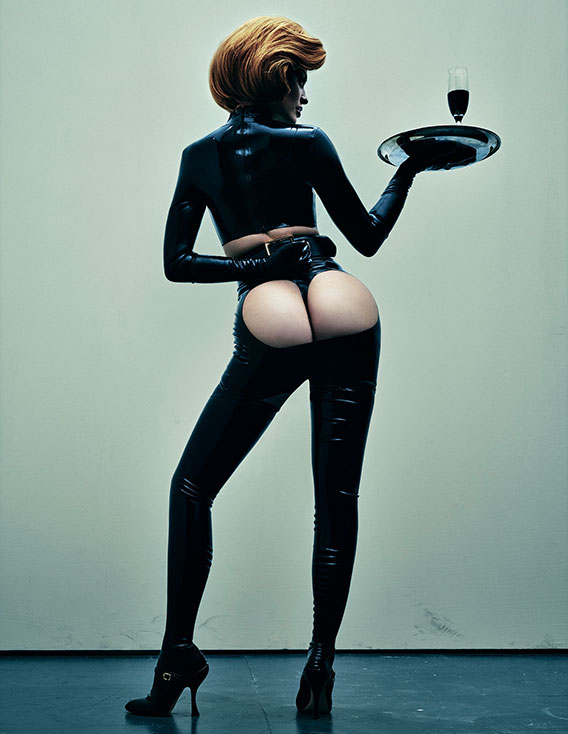 And fans who crashed her website trying to buy her own brand of lipgloss are also in for a shock – she doesn't like her much-celebrated glam look, and would never dress that way if she wasn't famous.
She said: "I would probably just never dress up. I would never wear makeup, because I honestly hate wearing makeup. Lately, I've just been so over it.
"I feel like I'm way too young to wear such heavy makeup all the time. It's just bad for your skin, but I'm always doing photo shoots or red carpets and events, so I just obviously want to look good."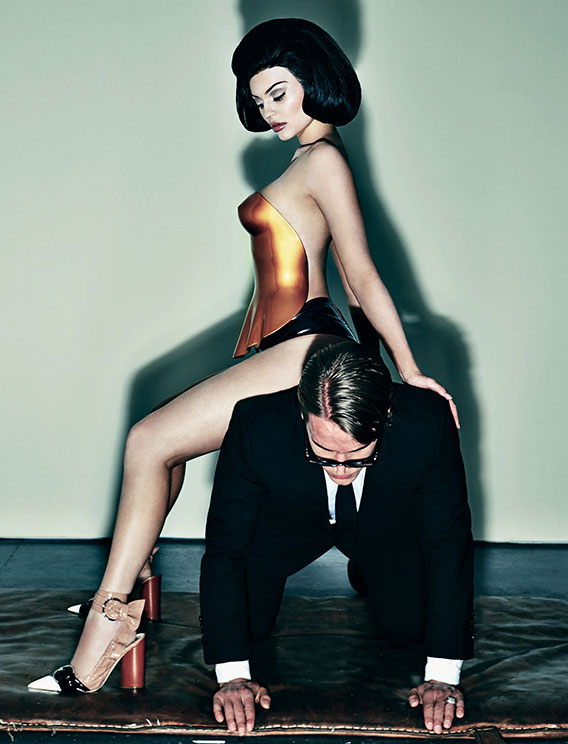 Trowelling on the warpaint isn't the only sacrifice the teen has made, either.
She thinks being on Keeping Up With The Kardashians means that she has lost her childhood.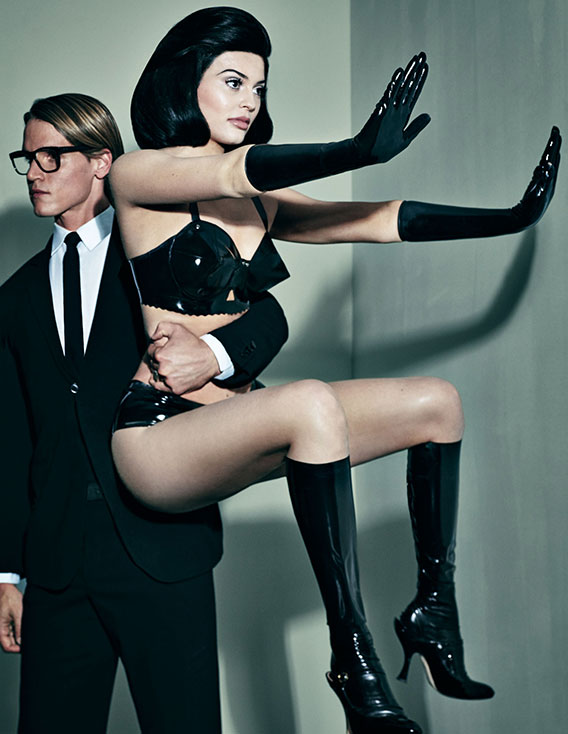 "I'm just trying to not lose myself through this process, because I feel like I've already lost parts of me, like, my youth," she said.
"I feel like I'm going to look back and be like, 'Damn, I wish I could've just been a kid and done normal teenage stuff that my friends get to do,' – but it also is a blessing."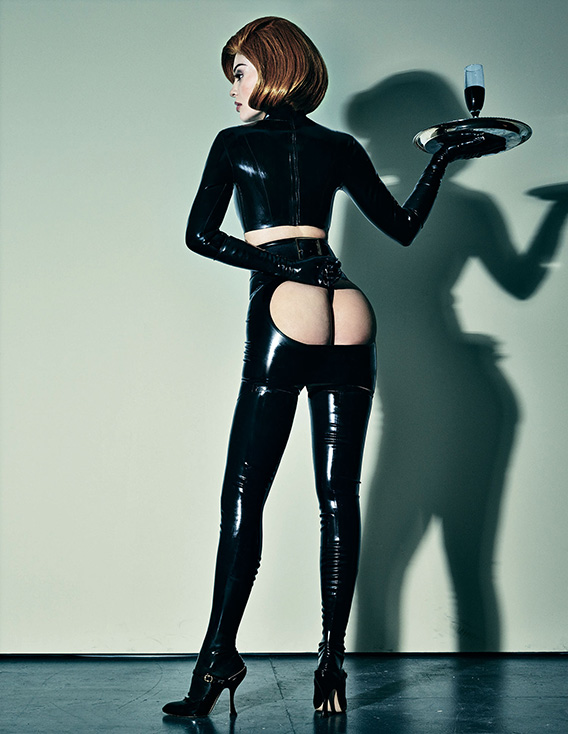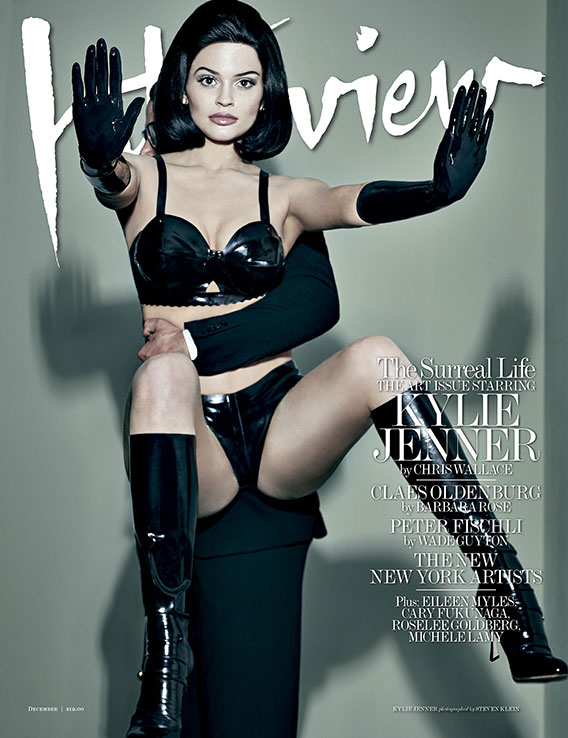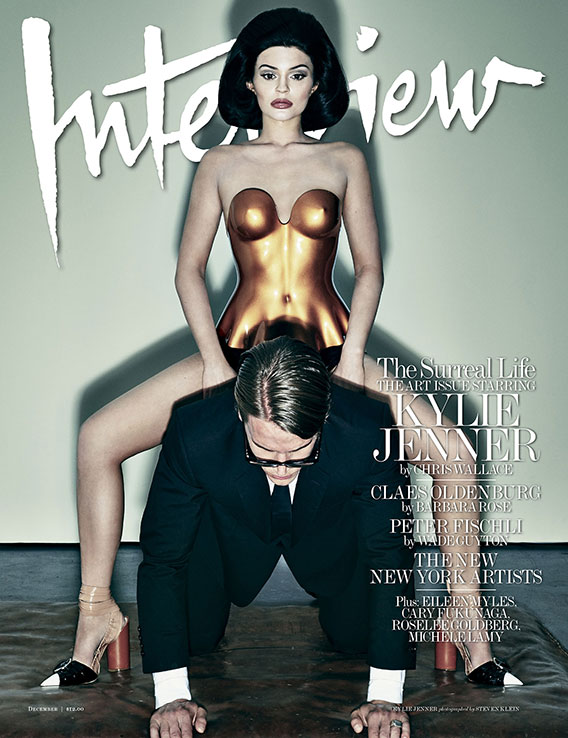 All images by Steven Klein / Interview Magazine.
This is how we keep up with the Kardashian's. Check out the full interview in the December issue of Interview magazine.
© 2015 Copyright ShootTheCenterfold.com. All rights reserved.