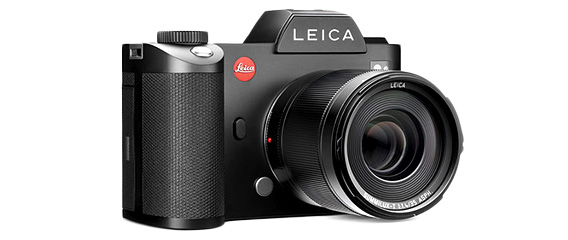 Just ahead of PhotoPlus Expo 2015, Leica has decided to release what is bound to be one of the most talked-about cameras of the year: the Leica SL (Typ 601) Mirrorless Digital Camera, a full-frame powerhouse equipped with the latest and greatest in both stills and video technology.
Leica is also presenting it as the "new professional camera system," taking a stab at the high-end mirrorless for which many have been clamoring. It also signifies a giant evolutionary leap for the company, moving from more traditional camera designs into a new modern body that packs in autofocus, an electronic viewfinder, and 4K video.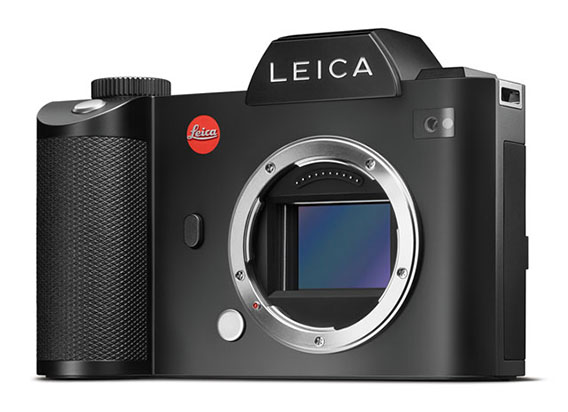 Imaging remains king at Leica, thanks to a full-frame 24MP CMOS image sensor with no low-pass filter at the heart of the SL. This sensor works hand-in-hand with the Maestro II series processor to create richly detailed images and video at sensitivities ranging from ISO 50-50000. Leica also wishes to grant users the best shooting experience possible with an EVF by equipping the Typ 601 with a 0.66″ 4.4MP EyeRes Electronic Viewfinder, which offers a best-in-class 0.8x magnification for spacious, comfortable viewing. This EVF also has an excellent refresh rate of 60 fps, ensuring you will not encounter any lag or jumps during use.
Speed is also a priority with the SL, as Leica claims it to have the fastest autofocus system currently available on a full-frame camera system. The AF system is contrast-based and offers 49 points along with a speedy burst rate of 11 fps at full resolution for 33 frames in DNG or unlimited shots in JPEG. Also, it has a UHS-II main SD card slot and a UHS-I backup SD card slot for storing your photos and video.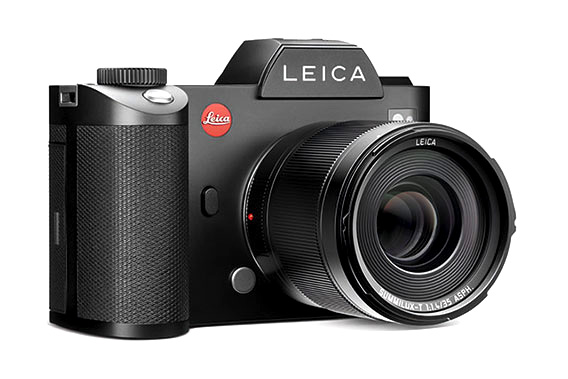 While not Leica's first 4K-capable camera, this camera is bound to make waves with the addition of numerous video-centric features, including the flat V-Log L gamma profile for maximizing dynamic range and greater control over the final image in post production. Speed is also a priority with the SL, as Leica claims it to have the fastest autofocus system currently available on a full-frame camera system.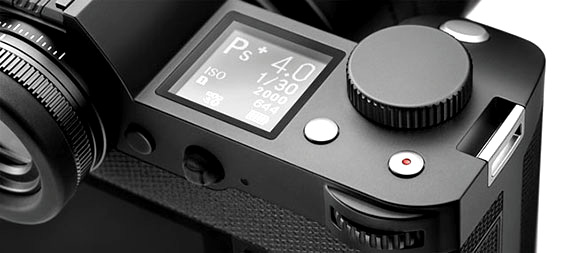 To start on video, we need to mention the ability to record DCI 4K 4096 x 2160 video at 24 fps and UHD 3840 x 2160 video at 30 fps in the camera's Super35mm mode and Full HD 1920 x 1080 video at up to 120 fps in Full-Frame mode. This range of resolutions and frame rates makes this an excellent video camera offering. Also, while it records 4:2:0 8-bit internally to the SD cards, when output over HDMI to an external recorder, it is able to produce 4:2:2 10-bit video.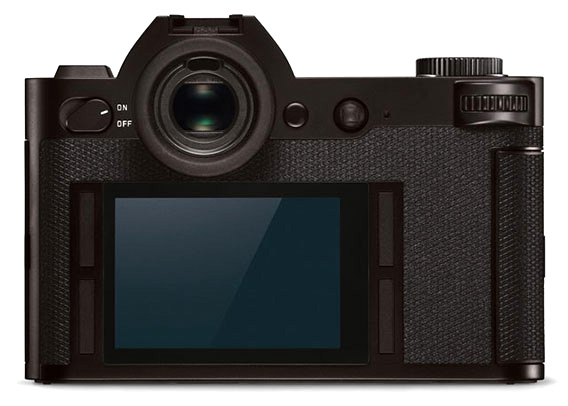 A built-in stereo microphone will record audio with manual or auto levels, but those looking for better audio quality can utilize a 3.5mm mic input and 3.5mm headphone output with the use of an optional adapter. Also, the Live View image has access to many tools, including focus peaking, histogram, clipping/zebras, levels, a grid overlay, multiple aspect ratios, and a safe area.
PRODUCT HIGHLIGHTS
24MP Full-Frame CMOS Sensor
Leica Maestro II Image Processor
Internal DCI 4K Video & V-Log L Gamma
0.66″ 4.4MP 0.8x Electronic Viewfinder
2.95″ 1.04M-Dot LED-Backlit Touchscreen
Contrast AF System with 49 Fields
Up to 11 fps Shooting and ISO 50000
Two SD Card Slots; 1.3″ Top LCD Screen
Weather-Resistant Milled Aluminum Body
Built-In Wi-Fi Connectivity and GPS
As for all of Leica's top-end cameras, the SL (Typ 601) is made in Germany, machined from two solid blocks of aluminum and then hand-finished to ensure near perfection when it comes to body design. It has been built to withstand some of the most brutal conditions with excellent weather resistance when paired with Leica SL lenses. This camera is designed for intuitive handling, with a sensible menu, numerous physical dials, and a top 1.28″ monochrome LCD for viewing settings, in addition to a rear 2.95″ 1.04M-dot LED-backlit touchscreen with an anti-fingerprint and anti-scratch coating. Additionally, it has Wi-Fi connectivity built in, allowing users with the Leica SL App to control camera settings remotely and transfer images with ease, with GPS for geo-tagging your images.
The Leica SL (Type 601) camera will be available starting November 16th, 2015, with a price tag of $7,450.00
© 2015 Copyright ShootTheCenterfold.com. All rights reserved.