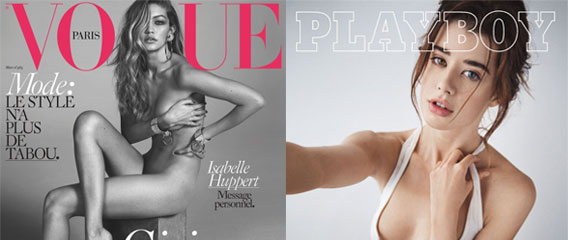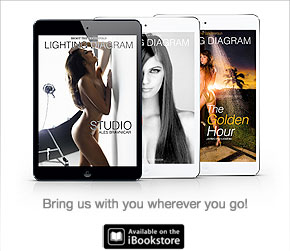 Gigi Hadid celebrates her first Vogue Paris cover by stripping down to her birthday suit for the magazine's March 2016 issue. Photographed by Mert & Marcus, Gigi goes nude in a black and white image and then covers up in a Chanel tweed jacket for the other image that was styled by Emmanuelle Alt.
US Playboy goes non-nude in hopes of attracting high-caliber name models with a new clean not-so revolutionary direction as revealed in the March issue. Dree Hemingway, Miss March 2016, is the great-granddaughter of Ernest Hemingway.
According to her bio sheet on Playboy's website, she's 28, drinks only tequila and is a fan of the band Alt-J. Her mother, Mariel Hemingway, was on the cover of Playboy in 1982.
So which is more popular in your eyes? The more respected French Vogue or the Playboy cover? They both are similar with a simple setting. Or are they? You choose.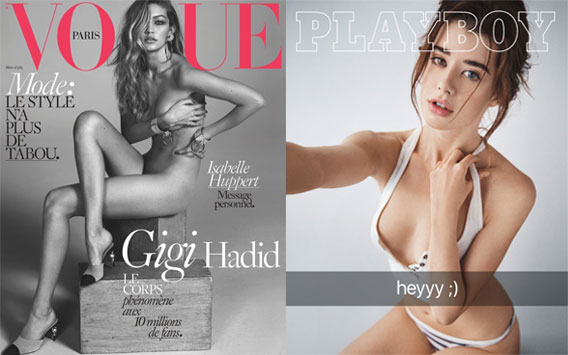 March 2016 Non-Nude Playboy vs. Vogue's Nude Cover
Before you rest your case and pick your favorite cover, consider these factors: publications' covers used to be (and still should be) edgy, revolutionary and special to attract viewers of all demographics. What's your opinion when comparing these two covers side-by-side?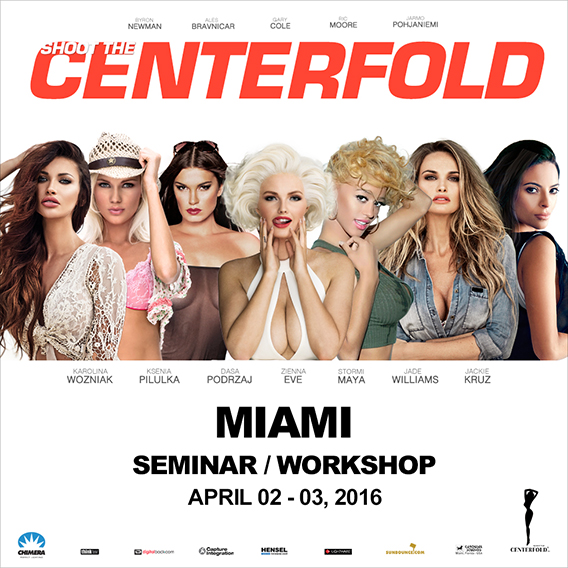 © 2016 Copyright ShootTheCenterfold.com. All rights reserved.