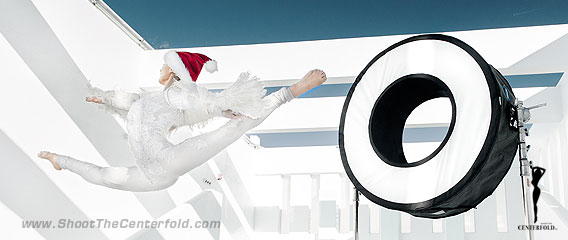 Santa Sees the Light!

(The Gift That Keeps on Giving).
It appears while photographing the "Ring by Jarmo" for an early 2015 release by Chimera, we have unexpectly captured Santa's helper on her gift delivery routine – since every holiday needs that special light. May your Holidays be warm and prosperous while captivating moments that last a lifetime. Thank you for your support and believing in us.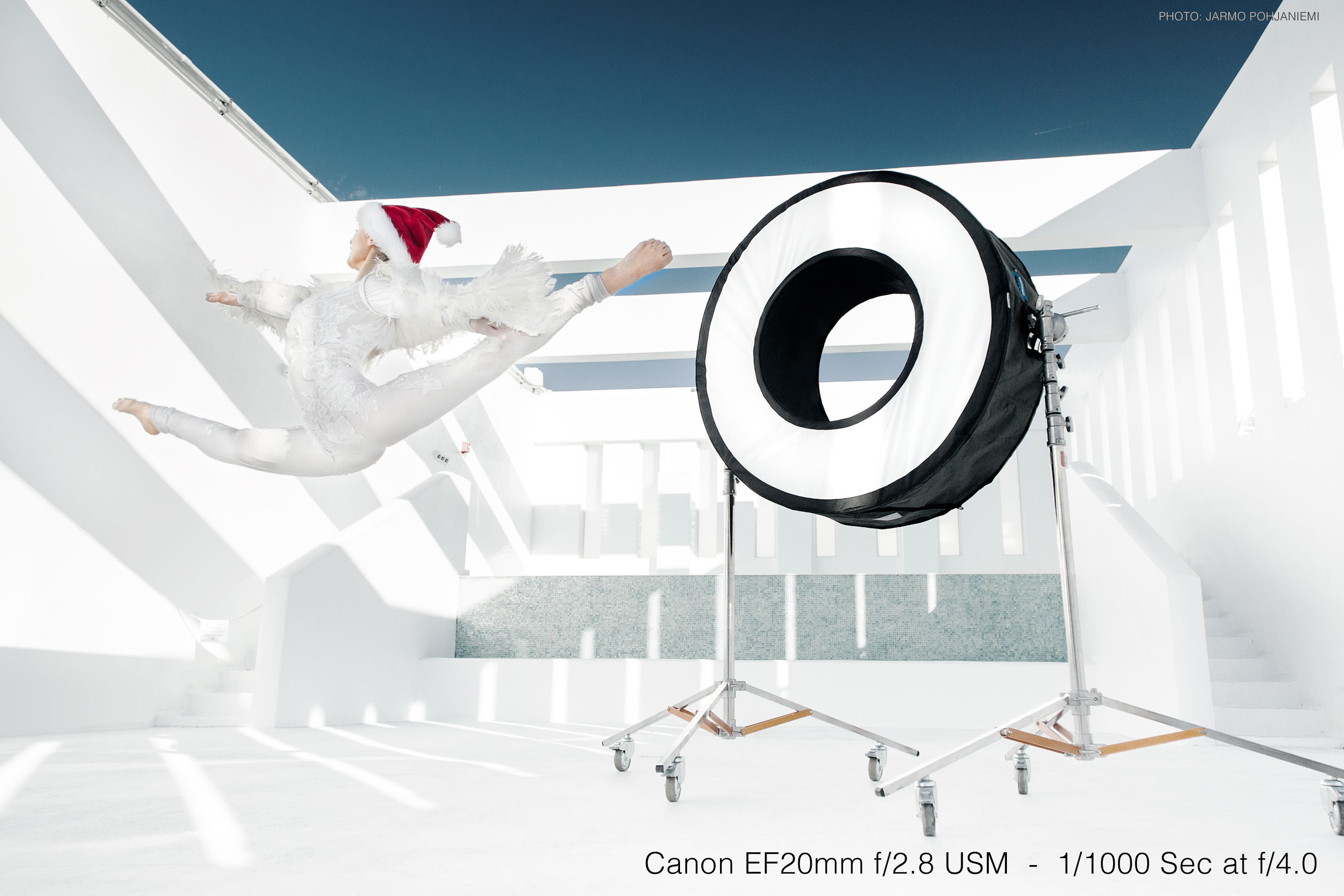 Click the image to enlarge
The Making of STC Holiday Card
Its always exciting to dive in to the set and behind the scenes for a first-hand look to see how it all came together. We were extremely blessed to be able to work with Irena Kazakova, one of the most famous contortionist/dancers in the world. Not only is Irena acting as STC/Santa's helper but she will be taking a part in the Advanced Class at our next seminar/workshop March 21-22, 2015.
"Her beyond perfect form, beauty and performance does the camera good," says Jarmo Pohjaniemi. "The unique abilities that go beyond mind-boggling performance makes most of us awestruck, wanting to see more and work with her. If there is a dream performer for those who wish to capture best of female form in movement, it is Irena Kazakova."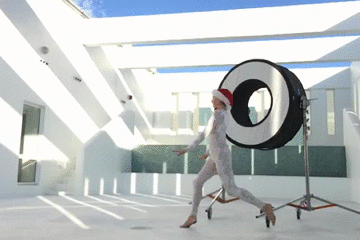 Behind the scenes – Irina Kazakova jumping
As you may have noticed, Miami's snow-free holidays are substituted with plenty sun and fun. So was the shooting location (Temple House Studios) which is located in the heart of South Beach. It was the perfect location for our holiday card shoot and what better prop could have been more conveniently available than "The Ring by Jarmo". We are very proud of this new product that will be available early 2015. by Chimera. It's a light that even Santa has requested for his own collection. After all, it is a holiday and it's all about lighting.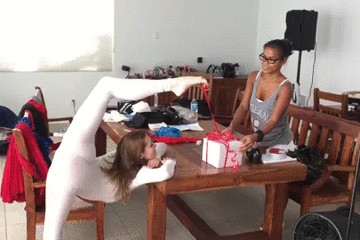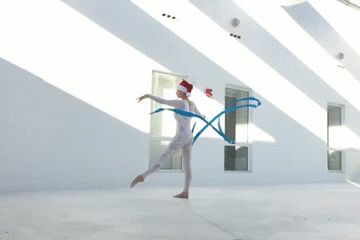 Irina Kazakova demonstrates "Ribbon dance"
We also tried several of Irina's different talents with holiday themes that could have worked well before we chose the classic ballerina jump that simulated an escaping Elf or Santa's helper. The holiday fantasies were shot with a Canon EF20mm f/2.8 USM – 1/1000 Sec at f/4.0. First we tried slower speeds starting from 1/125 Sec at f/4.0 and increasing the speed as the afternoon moved along. The camera and motion blur was an interesting thought at first, but we decided to avoid fuzzy UFO-sighting-like images and show more clarity of Santa's helper's escape.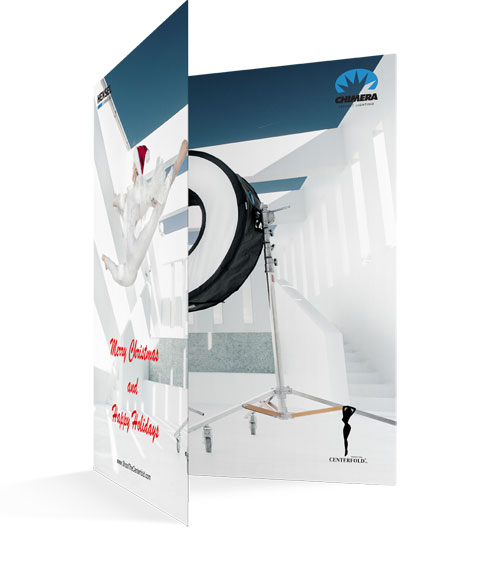 Merry Christmas and Happy Holidays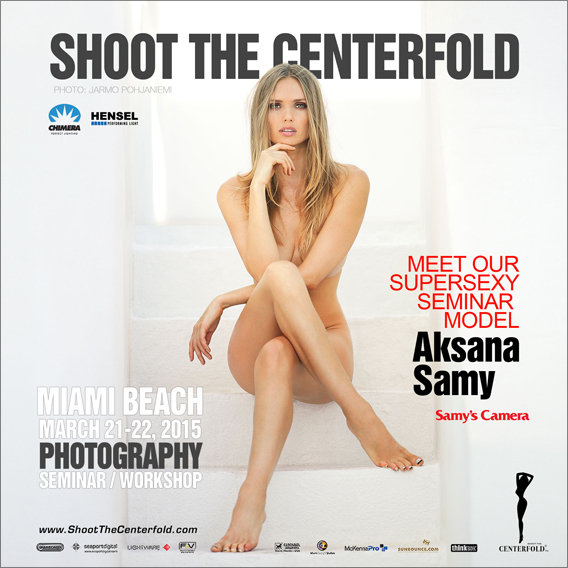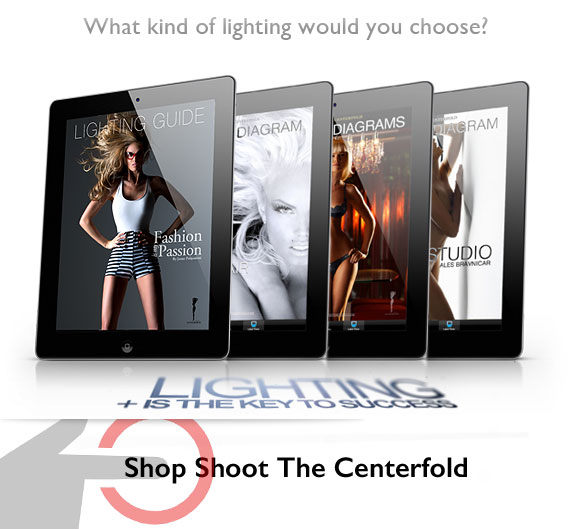 © 2014 Copyright ShootTheCenterfold.com. All rights reserved.