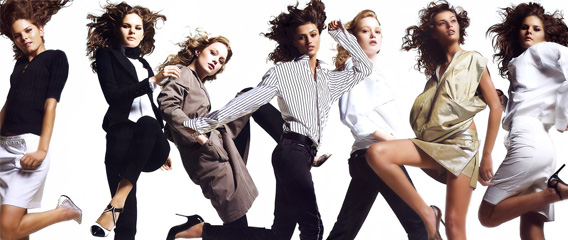 We've talked about preparation and appropriate behavior on shootings for photographers. Of course, the same kinds of standards apply to every member of the photographer's crew. Stylists, makeup artists, assistants, location owners and/or managers—everyone needs to conduct themselves in a business-like, friendly but not too friendly manner.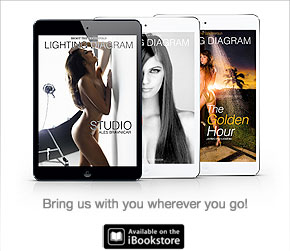 The makeup room is not a place for gossip, particularly the backstabbing kind. I know at least two very good makeup artists who are increasingly finding it hard to land jobs because of their reputation as gossipers. Assistants should not be looking for their next date while on the job. And, as we've discussed, non-participants in the shooting should be unwelcome on set.
However, there is another person or persons who are part of the shooting who we have not touched upon—the models themselves. What are their responsibilities? I'm not sure how many models read this blog although I know at least a few who do. Feel free to make a copy of the following list and pass it out to aspiring models. Of course, models with good agents should already know all of this although sometimes I'm not so certain.
Reliability and promptness – The quickest way out of the business is to be late or a no-show. Modeling, even for a test shooting, is a job and must be approached in a totally professional manner. Be 15 minutes early, not 15 minutes late.
Be rested and ready – The night before a shoot should not be a party or drinking night. A fresh, healthy and rested appearance is a must regardless of the nature of the shoot.
Accessibility before the shoot – The photographer or production crew must be able to reach the model in case of last minute changes and instructions.
Bring what you are supposed to bring – First, the model must make certain she understands what she is supposed to bring to the shoot in terms of clothing, makeup, etc. Photographers should be certain to clearly communicate their expectations ahead of time.
Have a clear understanding of payment and releases. Ask. Am I being paid? How much am I being paid? Am I being paid by the hour or the job? If I am not being paid, what can I get in return for my services (photos?). Will I be asked to sign a release? Where will these photos be published? Again, photographers are obviously one-half of this communication process so it is their responsibility to know the answers to these questions.
Am I (the model) expected to pose nude? This may sound like a dumb question but I can't tell you how many times we encountered misunderstandings on this point at Playboy.
Be friendly and cooperative but be careful not to send the wrong message.
No drugs, no alcohol. If offered, politely decline especially if the photographer is named Bill Cosby.
Think very long and very hard before you even consider plastic surgery, botox, lip injections, etc. More often than not, they don't help and, in fact, may even hurt your potential modeling career. Seek sound professional advice—not from a plastic surgeon (they want the money), not from your boyfriend (he may want you to have bigger breasts for the wrong reason), not from your girlfriend (she may actually be jealous of you already). Talk to a reputable model agent…or even talk to Jarmo, me or any of the STC professionals. We will give you an honest answer.
Think of modeling as a profession. Take acting lessons. Do test shoots. Back in the days, hard-working models did rounds, visiting studios the way medical reps visit doctors' offices. That's out of style now and unnecessary because of the internet. So utilize social media intelligently. Contact photographers whose work you like. Create a website for yourself and put your very best photos on it. Have a card printed as a leave behind.
Photographers and Models – Feel free to let me know what you would add to the above list. There is no end to the things we can all learn to do a better job as photographers and models.
~ Gary Cole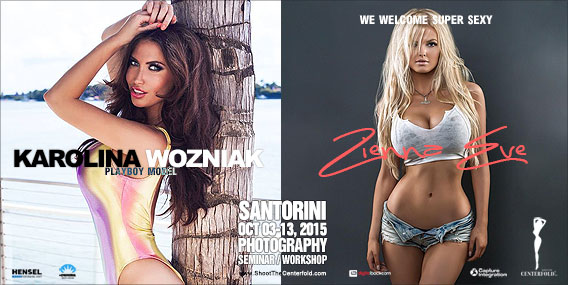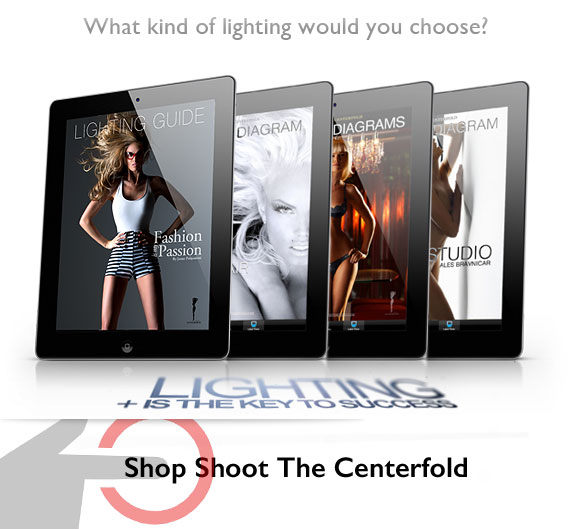 © 2015 Copyright ShootTheCenterfold.com. All rights reserved.