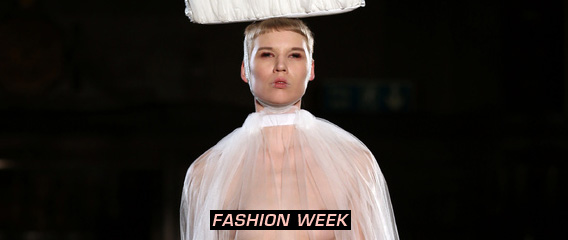 There has always been plenty of discussion and debate about nudity in the fashion industry. What's too much and what's not, when it comes to nudity? When the people of the industry do it for themselves, it seems to be acceptable. But when the rest of the world are considered pornographers for doing the same thing, has the industry gone too far to attract more attention to themselves? Certainly their exhibitionism is, in a way, validating nudity. Fashion has always been built by being "over the top" in Europe. But this style has not proven to be as popular in the US (Yet, if ever) even if it sets the course for the rest of the world to follow.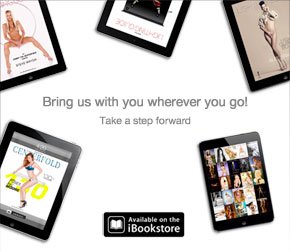 We've seen models who walked the runway flashing some butt cheek. We've seen models hit the runway topless. But rarely do we see models walk the Fashion Week runway completely and utterly naked.
So thank you to Pam Hogg, who rectified that dearth of nudity with her London Fashion Week show on Saturday. The British designer sent her models down the runway in a bold palette of black, red and white done in shiny materials with sculptural hats.
WARNING: The photos below contain full-frontal nudity and are not safe for viewing at work.
But mostly, her models were naked. Really, really naked. Like, more naked than Lena Dunham in an episode of "Girls."
It was a bold move, one Pam Hogg has toyed with before. But does it detract from the fashion? Take a peek at the extremely NSFW photos and let us know what you think of Fashion Week nudity.
Do you have a cool story idea or tip that we should talk about it? Email us at info@ShootTheCenterfold.com
[nggallery id=10]


© 2013 Copyright ShootTheCenterfold.com. All rights reserved.