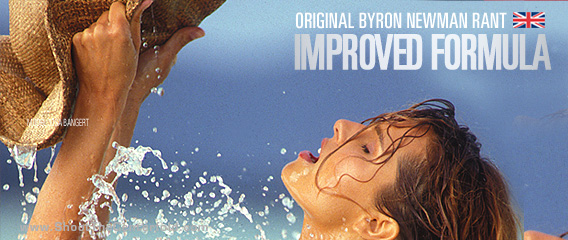 Want to know what I really dislike … being able to easily work out how something is lit. If I can do this. .. and it doesn't take a genius … it really rather spoils the enjoyment of the image for me.
I visit a lot of theatrical prop houses in London for the hiring of pieces of furniture for shoots. Some of these supply props and furnishings to major studios. Quite often, I am watching a movie and suddenly recognize the chair from a certain prop emporium I am familiar with. It is no one's fault and I should probably not let myself be distracted by such an insignificant thing. No wonder I am so crap at following plots. But the fact is I am distracted, and for a moment my enjoyment is ruined.
Same goes with lighting. Ah yes I think … so there are two back lights in there with heavy warming gels and a hair light that's almost burning out, you know that type of thing. Do it myself. But I gotta say … I think it's a cheap way of getting a cheap and unnatural effect. It's a bit like a professional foul in sport. We know it happens but we do not admire it. Well, when I say we, I really mean I … I do not admire it.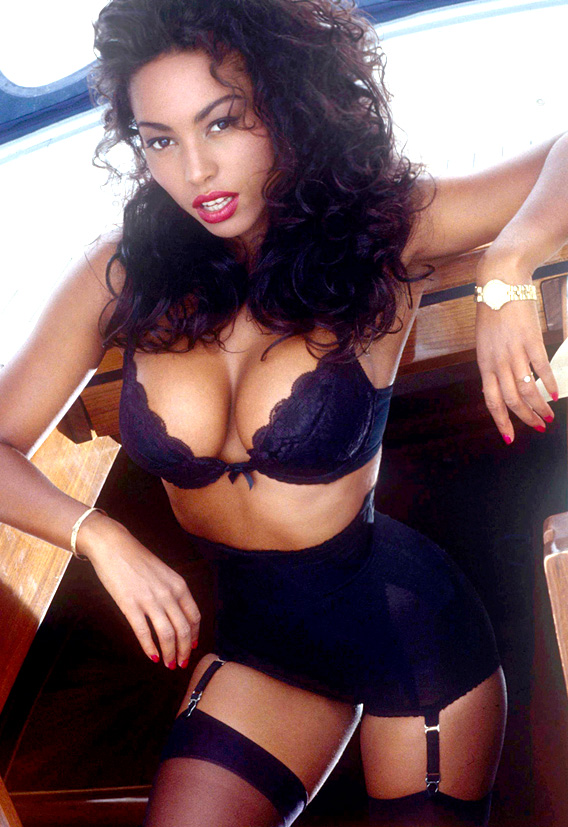 When did you ever see anything quite like this lighting in real life. I feel if we step too far away from reality with this very precise back/rim light thing which beautifully lifts our model off the background and lends the whole image a sense of glowing warmth, then we do so because it is a convention … it is easier and effective, but lacking mystery … How the hell did he light this? Talk about telegraphing ones intentions. And this is where old style centerfold-type lighting trips up on it's own hubris. It's too considered … too much of a formula to obvious in it's own perfection and consideration.
In fact, too clever by half. It says to viewer .. look at me, how beautifully lit I am, how clever is the photographer who conjured up this magical experience? It says to me, why the hell am I distracted by this lighting stuff, it is not about that and it is ruining my appreciation of looking at the beautiful women. That of course is not to say beauty is not enhanced or made more presentable by great lighting.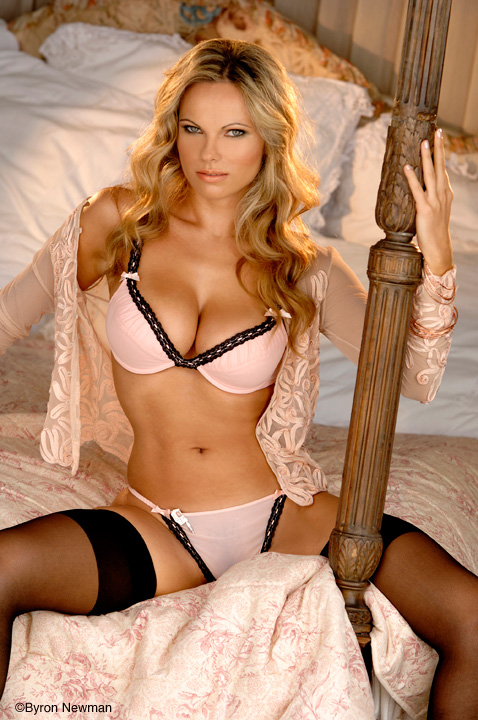 So maybe it is just because I am a photographer as well that I find this unsettling. But I think not. Perhaps it's time to throw out the lighting techniques and think more about how to light a model in a way that is flattering, atmospheric and not so divorced from reality as to become a cliché. Because that is what centerfold type lighting really is … it is a parody of itself. Self satisfied, smug, and up its own aperture!!!
It seems to place second best its real intention … that of showing the physical attributes of a beautiful women and at best, giving us a little glimpse as to her personality as well. Like all formulas it often needs to be new and improved. Washing detergents do it all the time. Why not photographic lighting.
It might be time to try to master this technique of lighting and then find your own voice. It's a bit like being a good draughtsman, master that before you start messing with abstraction It is about a good grounding and perhaps this type of lighting is just that. Walk first … run like the wind later.
So this 'boudoir' shot, which was taken for Playboy utilizes the typical Playboy lighting, only more subtle … I HOPE.
~ Byron Newman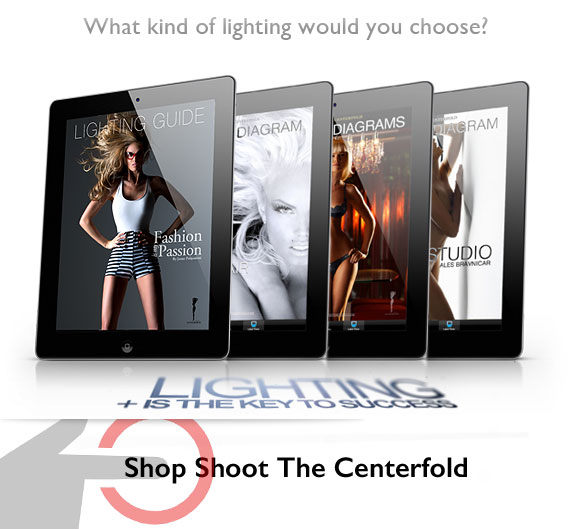 © 2014 Copyright ShootTheCenterfold.com. All rights reserved.