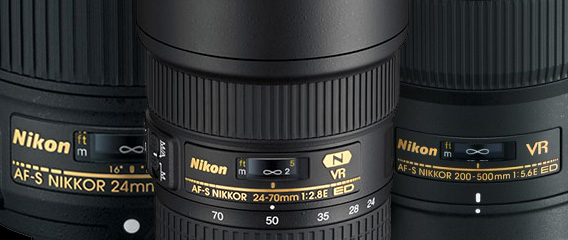 NIKKOR 24-70mm f/2.8E ED VR Nikon's newest additions to their line of professional FX-format lenses are sure to please a variety of photographers as all three lenses have very different applications. Nikon's AF-S NIKKOR 24-70mm f/2.8E ED VR is an update to one of their most popular zoom lenses with this version seeing the addition of Vibration Reduction to reduce the appearance of camera shake, providing up to 4 stops of compensation.
Also new to the 24-70mm is the inclusion of an Aspherical Extra-Low Dispersion (ASP/ED) element which works with Aspherical, Extra-low Dispersion (ED), and High Refractive Index (HRI) elements to minimize flare, ghosting, coma, and aberrations to deliver sharp, high-contrast imagery. Additionally, it benefits from the implementation of an Electromagnetic aperture diaphragm, which ensures accuracy and consistency among exposures. The 24-70mm f/2.8 VR will be available in late August 2015 for the price of $2,400.00
NIKKOR 24-70mm f/2.8E ED VR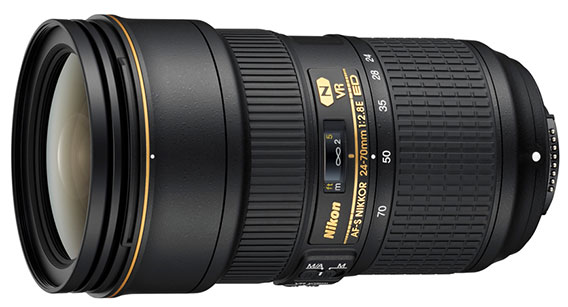 NIKKOR 200-500mm f/5.6E ED VR

Completely new to Nikon's lineup is the AF-S NIKKOR 200-500mm f/5.6E ED VR Lens, a new super telephoto zoom which adds 100mm on its long end compared to their existing 200-400mm f/4 lens. Vibration Reduction provides up to 4.5 stops of compensation, a welcome addition for shooting stills or video at long focal lengths while a dedicated Sports Mode is useful for camera pans often used when tracking fast-moving subjects.
ED glass helps reduce glare, while a Silent Wave Motor powers fast, quiet autofocusing. This lens also features an Electromagnetic diaphragm, which will benefit high continuous shooting rates and shutter speeds, even when an optional teleconverter is in use. The new 200-500mm f/5.6 VR will hit store shelving in mid-September and cost $1,400.00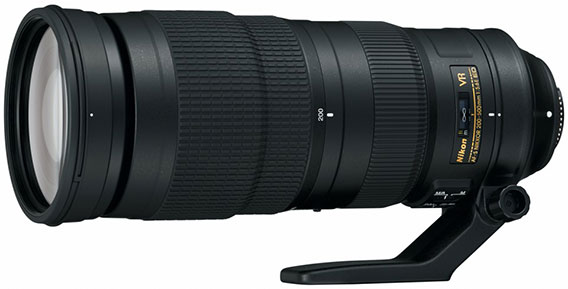 NIKKOR 24mm f/1.8G ED
Alongside these two zooms is the AF-S NIKKOR 24mm f/1.8G ED lens, Nikon's sixth addition to their FX-format f/1.8 line where it fits perfectly between the 20mm and 28mm. It features Nano Crystal Coating to minimize flare and ghosting, Extra-Low Dispersion (ED) glass, and Aspherical (AS) elements to help reduce chromatic aberrations and contribute to sharp, high-contrast imagery. The new Nikon 24mm f/1.8 will be available starting in mid-September 2015 with a price tag of $750.00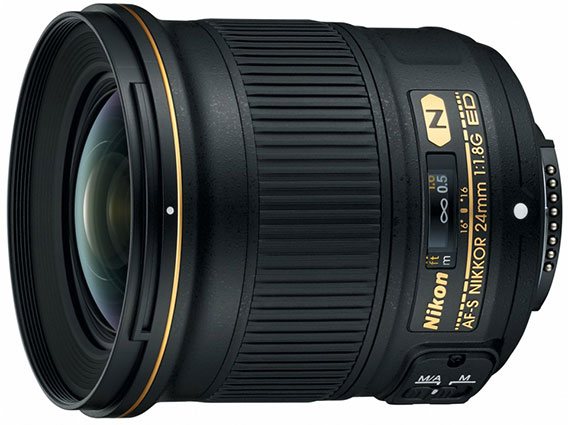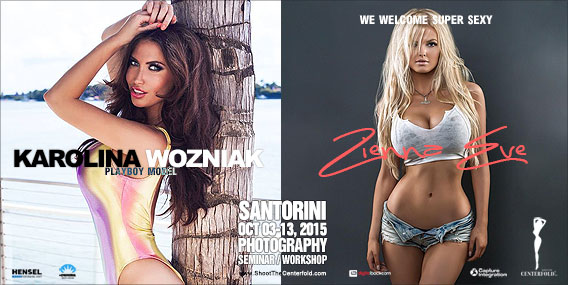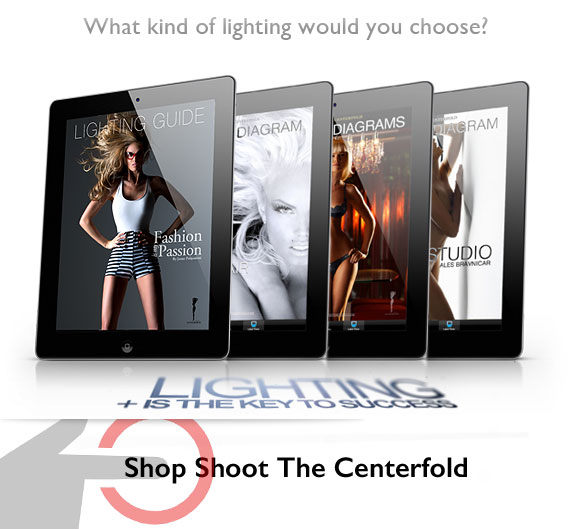 © 2015 Copyright ShootTheCenterfold.com. All rights reserved.