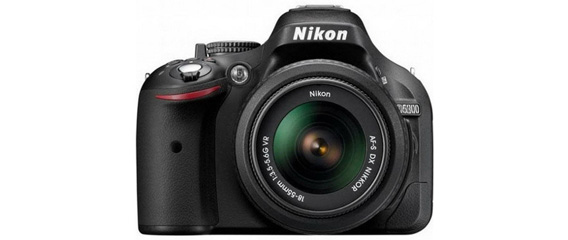 (Credit: Nikon)
Nikon's one of the more aggressive camera manufacturers when it comes to incorporating sensors without an optical low-pass filter (OLPF). All the manufacturers have current prosumer models without them except — wait for it — Canon, which only offers the old, overpriced, and astrophotographer-targeted EOS 60Da. But Nikon is pushing the sensors further and further down the product line, from the D800E to the D7100 and now to the D5300, which becomes the lowest-priced dSLR on the market to offer it.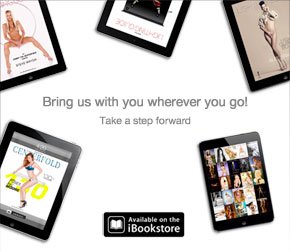 The two highlights of the update are a slightly redesigned and noticeably smaller and lighter — but not too small — body, and the incorporation of a sensor without the OLPF, which should deliver sharper images. Nikon redesigned the grip to increase the clearance between your hand and the lens, and it really does feel more comfortable. However, the modified multicontroller felt a bit cheaper and harder to manipulate. The LCD has grown a bit as well, and Nikon finally built Wi-Fi into a camera rather than relying on its optional $60 dongle — and tossed in GPS to boot. While the viewfinder still only offers 95 percent scene coverage, it has slightly better magnification, and the microphone expands to stereo.
It incorporates a new version of Nikon's Expeed image processor, which allows the addition of 1080/60p video, an extra stop of ISO sensitivity, better battery life (the D5300 also takes a new battery), and a couple of new in-camera effects, toy camera and HDR painting. I hope that the new processor also provides better buffer management for a longer raw burst. As the metering and autofocus systems haven't changed, I don't expect any significant in-body performance enhancements. However, Nikon has switched kit lenses to the new 18-140mm — albeit at a higher price — and it might possibly improve overall performance by allowing the lens to drive more quickly to focus. Fingers crossed.
Nikon will likely offer a kit with the 18-55mm lens as well, though it hasn't stated so, and the 18-140mm kit is much more expensive than it would have been with the 18-105mm lens, so I wouldn't be surprised if a midprice kit with that lens popped up as well.
The D5200 currently surpasses its competitors in many ways, and unless something goes really wrong with the switch to an OLPF-free sensor, I expect the D5300 to fare pretty well, too.
And no dSLR announcement would be complete without a new lens — in this case a Nikkor 58mm f1.4G that's relatively expensive, $1,699.95 — but sounds quite nice. It has a nine-blade aperture, Nikon's Nano Crystal Coat, uses the Silent Wave Motor, can focus as close as about 23 inches, and takes a 72mm filter. On DX models like the D7100 that have a 1.3x crop mode, it provides a 116mm focal-length equivalent when shooting video. It's also slated to ship this month.


© 2013 Copyright ShootTheCenterfold.com. All rights reserved.