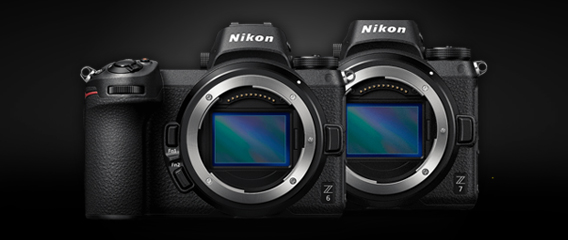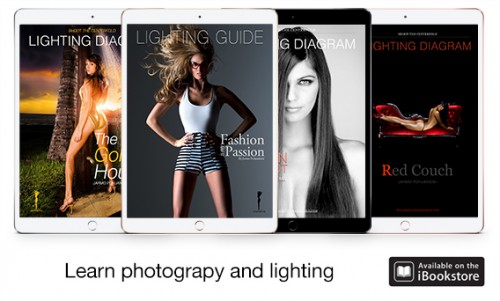 Nikon's biggest announcement in years has just been made. The century-old optics company has developed a full-frame mirrorless camera system named the Z Series.
Named Z for its revolutionary mount, the opening is 55mm in diameter with a back flange distance of just 16mm. What does this mean?
It means the camera can be a lot smaller and that completely new lens designs are now available, opening the door for more advanced optics, including ultra-fast f/0.95 glass. Today, Nikon is premiering the system with the Z7 and Z6 cameras, along with the NIKKOR Z 24-70mm f/4 S, 35mm f/1.8 S, and 50mm f/1.8 S lenses and an FTZ Adapter.
It will be easy to see why the Z7 is called "The Perfectionist" by Nikon when you see its specs. Featuring a high-resolution 45.7MP BSI CMOS FX-format sensor in combination with the EXPEED 6 Image Processing Engine, the Z7 delivers astounding image quality that is on par with, if not better than, that of the D850.
On the sensor you will find 493 phase-detection autofocus points, which cover 90% of the sensor area, both horizontally and vertically. This setup delivers accurate and fast subject tracking, face detection, and predictive autofocus technology. This sensor/processor team offers a wide native sensitivity range from ISO 64-25600 and can support continuous shooting at up to 9 fps. The biggest surprise, however, is the introduction of in-body five-axis Vibration Reduction for five stops of stabilization.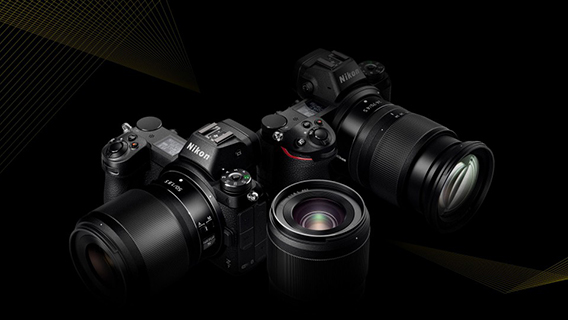 The camera sounds great with the specs, putting it right up there with the D850. So what makes it different from their professional DSLR? The size. The camera is 26% lighter than the D850 and substantially smaller, though it promises comfortable ergonomics with its large, rubberized grip and advanced weather sealing. Besides these differences, Nikon's mirrorless cameras feature something completely different from their DSLR counterparts: an EVF. Nikon boasts custom optics, including aspherical lenses and a fluorine coating, that will ensure a sharp and clear viewing experience. The electronic finder also features 3.6m-dot resolution, 100% frame coverage, and 0.80x magnification.
Made from a strong-but-lightweight magnesium alloy, the body has quite a few other features to improve the user experience. This includes a dot-matrix OLED on top for quickly checking and changing settings and a large 3.2" 2.1m-dot tilting touchscreen at the rear. The shutter can be set to be completely silent/electronic, though the mechanical shutter is quiet itself and durable, with a rated life of 200,000 actuations. Also, the camera has a single XQD card slot that can support the CFexpress standard in the future via a firmware update. Battery life promises to be excellent too, as it uses the same EN-EL15-type battery found in plenty of existing Nikon DSLRs.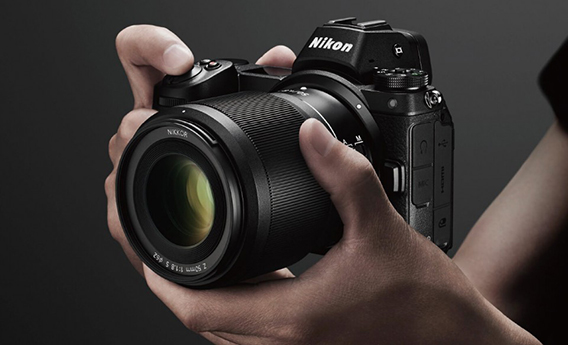 A big push Nikon has made over the past few years has been in their video department. The Z7 continues this drive with UHD 4K video and 8K time-lapse capabilities. Also, new to Nikon is the introduction of N-Log with View Assist Function for wide dynamic range capture and 10-bit output over HDMI. Full HD 1080p is now possible at up to 120 fps for slow motion recording, and an Electronic Vibration Reduction function is available for smoother video. Other nice-to-haves for video are timecode, down-sampling, and focus peaking, and the camera is also equipped with a mini-HDMI port, a mic input, and a headphone out.
Proving that this will be a system, Nikon has a second camera coming out as well: the Z6. "The All-Arounder," this model sports an FX-format 24.5MP BSI CMOS sensor with 273 phase-detect AF points that will offer a high native sensitivity of ISO 100-51200 as well as 12 fps continuous shooting. Its UHD 4K video function also gets a boost as it has a full-pixel readout of the 6K image area with proper down-sampling for sharper footage. Besides these differences, it will be hard to tell the Z7 and Z6 apart, as they use the exact same body design.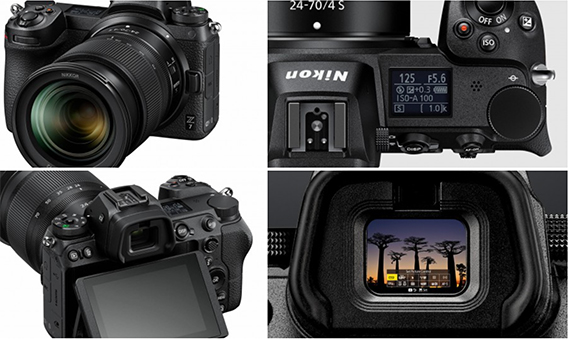 Now it's time to get into the lenses! The king of versatility, which many will spring for right away, is the NIKKOR Z 24-70mm f/4 S. Compact and lightweight, it is a perfect companion to the smaller form factor for the mirrorless system. It also features a button-less retractable design for storage. The lens uses aspherical and aspherical/ED glass elements to combat aberrations while a Nano Crystal Coat will minimize flare and ghosting. It will be able to focus as close as 11.8" and has reduced breathing and silent operation to benefit video shooters. Additionally, there is a control ring that can have a custom function assigned to it. If you are looking to dive right into the system, Nikon is releasing both a Z7 Kit and a Z6 Kit that comes bundled with the 24-70mm lens.
A couple primes are making their way out with the cameras, too: the NIKKOR Z 50mm f/1.8 S and the NIKKOR Z 35mm f/1.8 S. Both primes are relatively compact and, through the use of multiple extra-low dispersion and aspherical elements, they effectively eliminate aberrations for sharp, clear image quality. Nikon claims that this 50mm is not just any old 50mm f/1.8, and states it is among the highest performing 50s on the market. Each prime can deliver maximum sharpness wide open with excellent aberration and distortion correction. They are also weather resistant, use stepping motor AF systems, and have programmable control rings.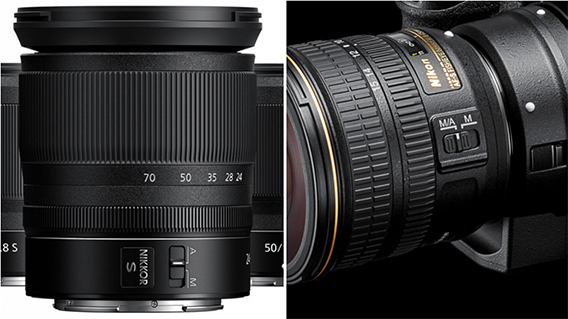 Nikon opened the discussion of the mount by mentioning super-fast glass. Coming soon to the Z system is the return of the Noct. Specifically, it is the NIKKOR Z Noct 58mm f/0.95 manual focus lens. This is a serious f/0.95 lens in development and is a stunning revival of the legendary Noct name. Nikon hasn't revealed too much about this lens just yet, but we can expect it to be top notch once it is officially released.
This is a great start to a new system, but true Nikon fanatics may be wondering "what about all that F-mount glass I have sitting at home?" Nikon is prepared for that with the FTZ Mount Adapter. This electronic adapter promises to have no effect on image quality and can even improve performance by offering 3-axis VR via the Z series built-in stabilization. As of release, over 90 lenses will be fully supported with AF/AE functionality, silent shutter, focus peaking, and more. This includes AF-S Type G/D/E, AF-P Type G/E, AF-I Type D, and AF-S/AF-I Teleconverters. For other lenses, a total of over 360, the adapter will serve various functions, though mainly as a physical adapter between legacy F-mount glass and the new Z-mount cameras. You can also pick up a Z7 with FTZ Adapter Kit, Z7 with 24-70mm and FTZ Adapter Kit, Z6 with FTZ Adapter Kit, and Z6 with 24-70mm and FTZ Adapter Kit.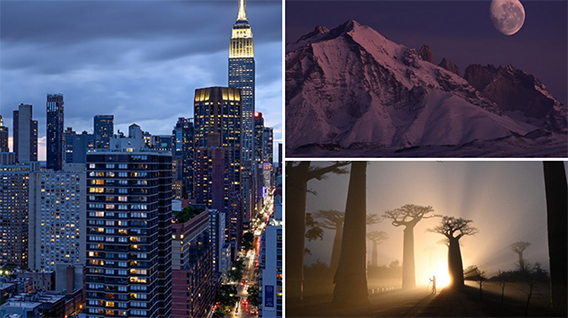 Since we are talking about F-mount lenses, there is one more thing— Nikon is announcing the AF-S NIKKOR 500mm f/5.6E PF ED VR Lens. Characterized by its Phase Fresnel optic, this super-telephoto gives users awesome range in a compact package. Today seems to be all about big quality in small sizes. In addition to the PF element, the lens features three extra-low dispersion elements and a Nano Crystal Coat. Also, it measures 4.2 x 9.3" and weighs just 3.2 lb– impressive for a lens of this focal length.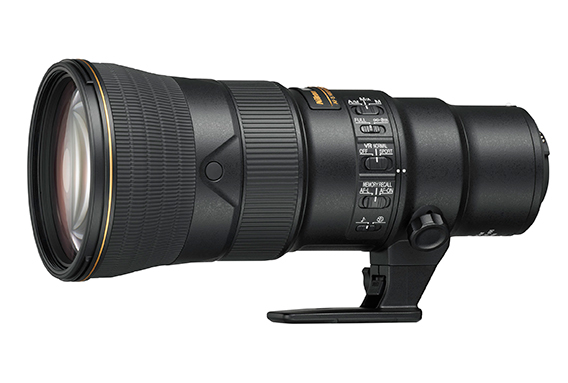 The release of the 500mm makes it clear that Nikon is still fully backing their legendary F-mount system of lenses and DSLRs. The Z mirrorless system is meant to be complementary and should be at home in a bag right next to a D850. By taking this stance, Nikon aims to provide photographers with the tools they need and want, giving choice between pro DSLR and pro mirrorless.
© 2010-2018 Copyright ShootTheCenterfold.com. All rights reserved.