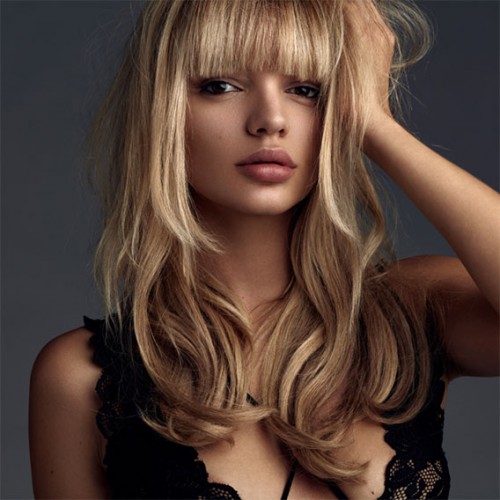 She's French, sexy, exotic and her last name says it all: Baly; so Bali was a natural fit. The Parisian has been hailed as the Brigette Bardot of today's generation and it hasn't gone unnoticed.
Her French touch, accent and personality are melting the hearts of photographers and editors everywhere she goes.
Pauline definitely turned up the heat in her upcoming Playboy feature and Miss September Playmate layout shot by STC attendee Doug Hill that will be fresh on the newsstands and serves as a perfect road map for the Bali seminar and to show what STC is all about.
Interview:
STC: It has been a pleasure meeting and working with you. Is this your first time in the USA?
Pauline Baly: Yes, this is my very first time and I love this place. I wish I did not have to return back to France so soon.
STC: Where all did you visit during your trip to the US?
PB: I did a cross country tour starting in New York to L.A., San Francisco, San Diego and Miami.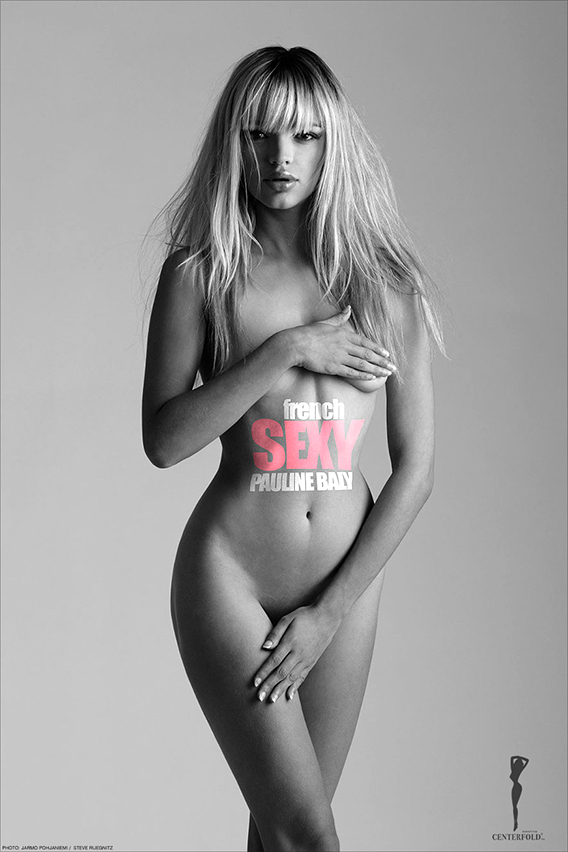 STC: Which place did you like the best and why?
PB: I loved New York. I'm a big city girl and get bored quite quickly if it gets too quiet. L.A. was cool too but I don't think it's my place and the traffic sucks serious ass. Miami scored high too because of the beaches and Caribbean atmosphere.
STC: You seem to be very popular among photographers. Tell us why.
PB: I've been told that I resemble Bridget Bardot and it would be safe to say that my personality matches my appearance as well. They call me "baby face."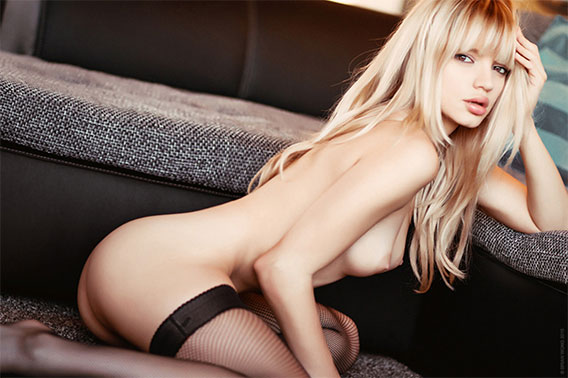 STC: What type of photography do you like as a model?
PB: I'm obviously known for glamour but I'm not limited to that and I do cross over to fashionable styles. I'm curvy and love shooting artistic nudes.
STC: When you are not in front of the camera, where can we find you?
PB: Most likely the Forever 21 shop should be the first place for you to come and look for me. And the Internet of course! I spend a lot of time working on the computer and browsing around while making new plans for travel and photoshoots. This year has been a very busy one and there has not been much time to do anything more besides traveling.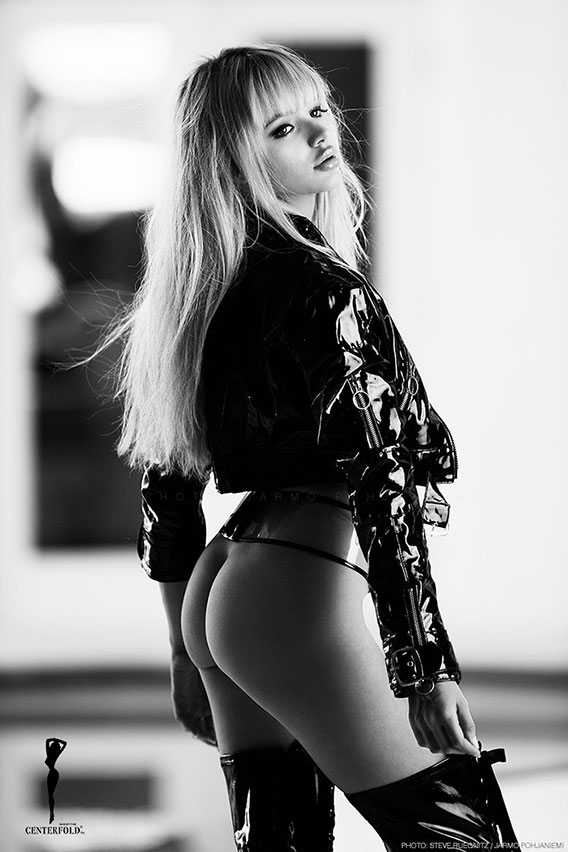 STC: Tell us about some of your most memorable moments in front of the camera?
PB: Well, the most memorable, by far, has been the recent ones with photographer Kesler Tran for Treats magazine and Jarmo Pohjaniemi in Miami who made me play golf in a swimming pool. Crazy stuff but that's what makes it memorable. More please!
See Pauline Baly in action
STC: You seem very comfortable with nudity. Is this a French thing?
PB: I think it's a beautiful thing and it's much more socially acceptable in France. As long as women are portrayed beautifully, why hide it? First of all, we were born naked and man-kind made nudity to something that it was not supposed to be. I believe it's a shame how different cultures crucify something so beautiful. I feel very comfortable with myself and my body. I hope to inspire other women to accept who they are because we all are beautiful.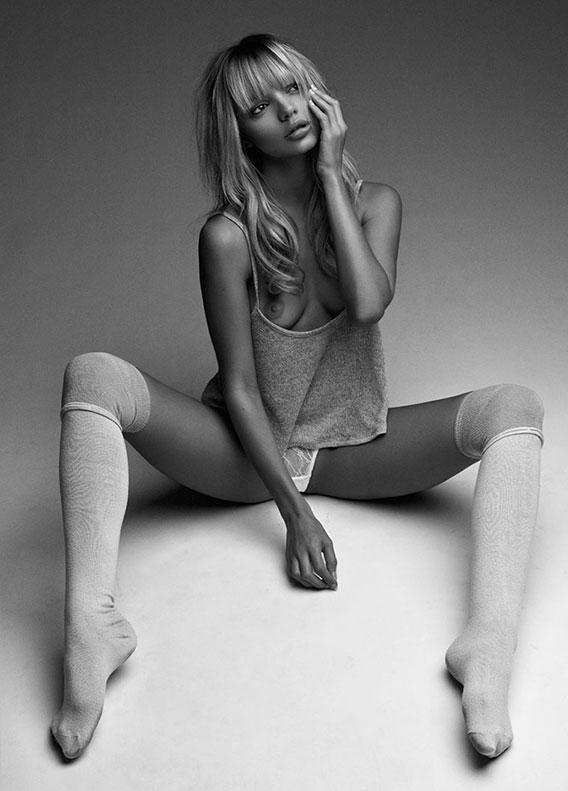 STC: If you could go anywhere in the word for a shoot, where would that be?
PB: Ooh, la la! I love exotic places. I am going to Bali with Shoot The Centerfold which is one go-to destination for sure. There are other places as well like Thailand, Africa and let's not forget Bora Bora and Seychelles that are on my bucket list to visit.
STC: French women are known to be erotic; is this true?
PB: Erotic is in all of us. It depends if can you turn it on and say the right things and set the right mood. But, I bet I can sex things up with my French accent.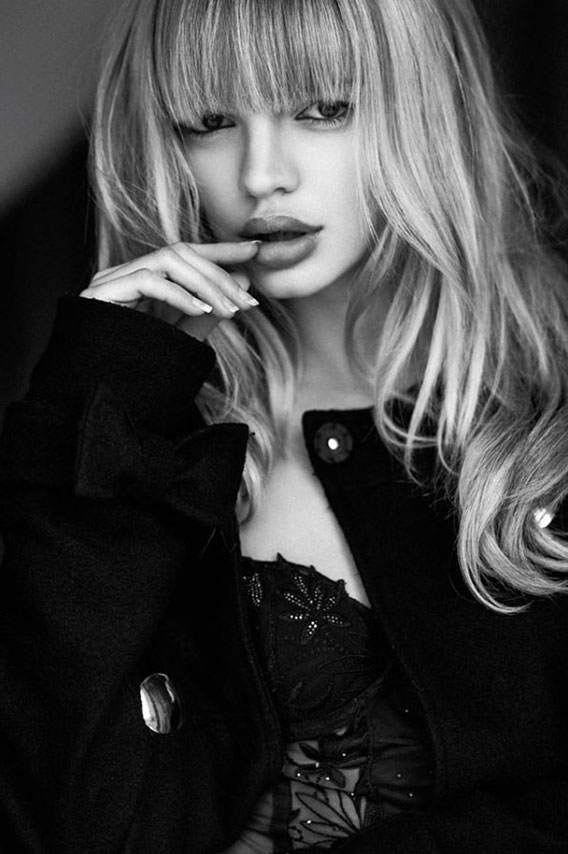 STC: Who are the models you admire?
PB: Kate Moss, Lara Stone and Bridget Bardot. The list goes on. Feel free to add me to yours.
STC: Any tips for photographers?
PB: Be honest and keep your pecker in your pants, are the first things to do before you will succeed. Just because models are sexy does not mean that they are a tool for your amusement. Some of us are professional and here's the take: this is a small industry so man up and check yourself!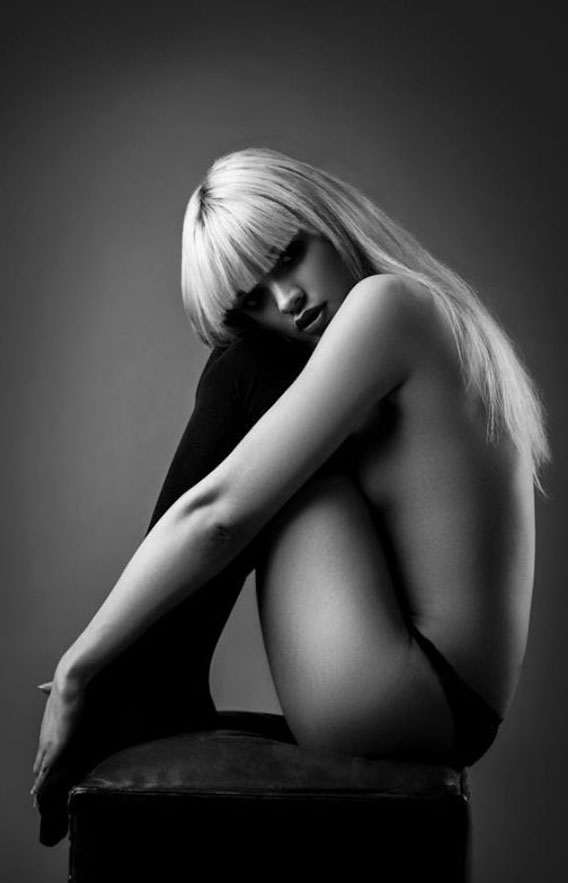 STC: Where does your journey take you next?
PB: I'm leaving now back to Paris and then to Moscow, Santorini and doing a European tour that includes several countries and cities.
STC: Anything else you would like to add?
PB: Yes. Make sure to check out my Playmate pictorial and feature coming to Playboy soon. Thank you to Jarmo Pohjaniemi and Doug Hill for making me look beautiful. See you all in Bali!
© 2016 Copyright ShootTheCenterfold.com. All rights reserved.