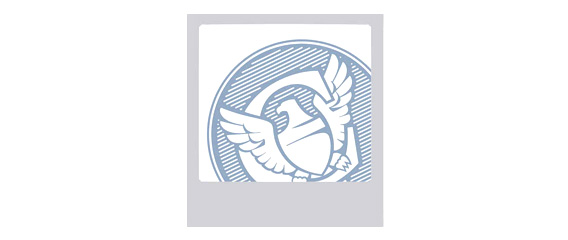 Meet Brad Holland – Besides being a talented and highly acclaimed artist, Brad Holland is also quite an expert and activist in copyright law. Holland has been very outspoken against changes in the copyright laws that would govern so-called "orphan works." In my humble opinion, we all should be on his side when it comes to opposing the proposed changes to the law being recommended by the US Copyright Office related to orphan works.
Let Me Draw You a Picture – Holland is the winner of 30 gold medals from various graphic arts organizations, and twice received the Playboy Editorial Award, and was nominated by the New York Times in 1977 for a Pulitzer Prize. Holland is a self-taught artist whose illustrations have appeared in the New York Times, Vanity Fair, The New Yorker, Time and Rolling Stone, but perhaps Holland is best known for his work for Playboy magazine, which began after Holland met Art Paul the art director of Playboy magazine in 1967.
When Did I Become an Orphan, Mom? – An orphan work is a copyright protected work for which copyright owner is indeterminate or the copyright owner is unable to be located or contacted. (e.g. someone that would like to obtain permission or a license to use the copyrighted work, is unable to determine the identity of the copyright owner or is unable to locate or contact them).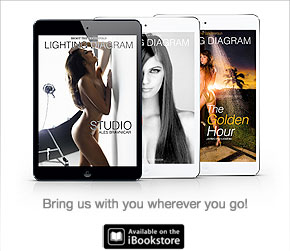 It seems to me that the term "orphan" was chosen to make it sound like creator of the work abandoned it in a basket on the doorstep of a convent, and that nobody really wants it or cares about it, and it would be better off in someone else's hands. But that's not the case, when you dig deeper. It seems like this in an effort to grab the rights of many copyright holders in a wholesale fashion. Proponents of changing the copyright laws for orphan works seem to be arguing out of both sides of their mouths… On the one hand, they argue that works are valuable to society, but on the other hand, nobody should have to worry about the possible liability for infringing those copyrights, because the true owners of the copyright are too hard to find (and it is perhaps too expensive to properly obtain the copyrights under the current law), therefore the only remedy is to substantially cut off their valuable rights. To me, this argument is internally inconsistent.
Orphan Works and Mass Digitization – Deja Vu All Over Again – In 2006, Congress considered changing the copyright laws for orphan works, but the bill died in committee. The bill was revived under a new name and in 2008 it was passed by the Senate unanimously, but it died in the House of Representatives. Brad Holland has been credited for helping to kill the 2008 bill by testifying before Congress against the proposed change to the law. Once again, there is an effort underway at the US Copyright Office to change the law regarding orphan works, and they have recently published a report titled "Orphan Works and Mass Digitization" which examines and makes recommendations for changing the laws governing orphan works and mass digitization (e.g. Google Books that seeks to digitize entire libraries of copyrighted works).
I Need It Tomorrow! – According to Artists Alert: From the Illustrators Partnership: "Because of our past opposition to orphan works legislation, the Copyright Office has issued a special Notice of Inquiry on Visual Works [related to the Orphan Works and Mass Digitization report]. In it, they acknowledge that visual artists face special problems in the marketplace and they've asked artists to respond to five questions." The deadline for American artists to submit responses online is July 23, 2015 (i.e. tomorrow)! Follow this link to submit you own.
Bottom Line for Photographers – The orphan works and mass digitization report is very lengthy, and there is a lot of territory covered by the 5 questions posed by the Copyright Office in its Notice of Inquiry (See the 5 questions, at the end of this article). To cut to the chase, first I would like you to focus your attention on Question number 2, because I think it may strike a deep chord with many STC photographers. Then, I would like you to read Holland's excellent reply that he submitted to the Copyright Office in a letter dated July 15, 2015 (excerpted and quoted verbatim below). I think Holland's scenario analysis of the proposed changes to copyright law will grab your attention… he got my attention, and I intend to submit a letter online to the Copyright Office before the deadline. Or, to hear a very in-depth (1.5 hour) discussion on the topic by Holland, watch this YouTube video "Everything You Know About Copyright is About to Change." I learned a tremendous amount by listening to it.
Excerpt from Brad Holland letter to US Copyright Office dated July 15, 2015
RE: Notice of Inquiry, Copyright Office, Library of Congress
Copyright Protection for Certain Visual Works (Docket No. 2015-01)
Question 2. "What are the most significant enforcement challenges for photographers, graphic artists, and/or illustrators?"
"The two major challenges to copyright enforcement are a.) the high cost of legal fees
in an infringement lawsuit; and b.) the orphan works policies now being proposed
again to Congress.
a.) Currently, the only way most illustrators can afford to sue an infringer is to find a
contingency fee lawyer. I asked a full-time copyright litigator to explain the changes
that would result from orphan works legislation. Here's how she explained the
situation:
Scenario One: Under current law, a copyright owner who has registered
his copyright can get statutory damages and attorneys fees. As a result,
it is possible to find a contingency fee lawyer to take these cases (i.e.,
copyright owner doesn't have to pay lawyer). In addition, the copyright
owner usually finds that he gets more in settlement than he pays in legal
fees.
Scenario Two: If a copyright owner has NOT registered his copyright,
he can only get actual damages. It is usually impossible to find a
contingency fee lawyer for these cases. Moreover, it is often not wise for
the copyright owner to litigate these cases anyway, because the
settlement value is so small.
Under the orphan works legislation, ALL infringement scenarios would
be, as a practical matter, Scenario Two.
That's because under an orphan works scenario, ANY infringement might turn out to
be an orphan works infringement. So unless all copyright attorneys were forced by law
to handle such cases pro bono, they would have no incentive whatsoever to take ANY
infringement case. In effect, orphan works law would be delivering a decisive legal
advantage to all infringers, including bad actors.
b.) I asked another attorney to explain how a copyright small claims court would work:
By limiting remedies, the orphan works proposals would create a nofault
license to infringe. So let's look at a hypothetical small claims action
that I might be obliged to bring in the future. In the 1990's, I licensed a
series of pictures for one-time use for a corporate annual report.
Copyright notice and credit are almost always omitted by art directors for
annual reports and almost always for advertisements, in spite of the
wishes of the artist to preserve his credit. Now, let's say I registered my
copyright in the work as part of a group registration, the title of which
was based on the annual report. I subsequently licensed some of these
pictures for exclusive use in various ads in the United States and I make
it a practice never to license my work for inexpensive or distasteful
products.
But let's say an infringer finds the annual report. He likes the pictures,
sees no credit, and does a good faith search that fails to identify me as
the owner of the copyright. He begins selling cheap products bearing my
art. Under current copyright law, my remedies would include statutory
damages, attorneys' fees, impoundment, and injunction for this flagrant
infringement because it's damaged my exclusive right to license my work
in high-end markets.
But in small claims court, my remedy would be what? Reasonable
compensation for use of my work on cheap items, and even this would
be limited by whatever maximum the small claims court might set, and it
would be constructed not to deprive the infringer of the profits he made
in reliance on a so-called failure to locate me.
Without the deterrent of statutory damages and attorneys' fees, and
without a permanent injunction against repeat offenses by the same
infringer, this experience would now act as an incentive for the infringer
to exploit other uncredited, and therefore effectively orphaned, images
by other artists. In effect, he has discovered that infringing artists is a
rational business decision, and this would be the same for other
infringers."
Read Dana L. Manner's inquiry letter to the Copyright office.
Article by: Dana L. Manner
Attorney & Photographer
Miami, FL
US Copyright Office Notice of Inquiry Questions
What are the most significant challenges related to monetizing and/or licensing photographs, graphic artworks, and/or illustrations?
What are the most significant enforcement challenges for photographers, graphic artists, and/or illustrators?
What are the most significant registration challenges for photographers, graphic artists, and/or illustrators?
What are the most significant challenges or frustrations for those who wish to make legal use of photographs, graphic art works, and/or illustrations?
What other issues or challenges should the Office be aware of regarding photographs, graphic artworks, and/or illustrations under the Copyright Act?
The US Copyright Office recently published a report titled "Orphan Works and Mass Digitization," which examines and recommends potential solutions for the issues of orphan works (i.e. the use of copyrighted images when the owner cannot be found) and mass digitization (i.e. projects like Google Books that digitize vast amounts of copyrighted works).
Here's a copy of the report: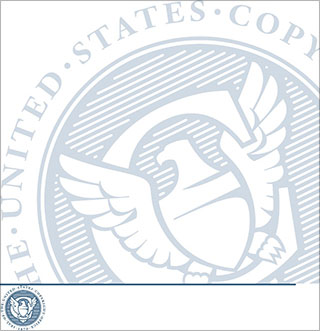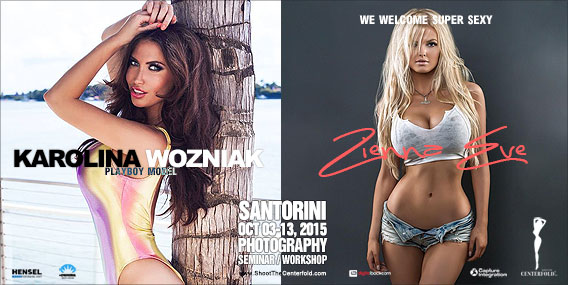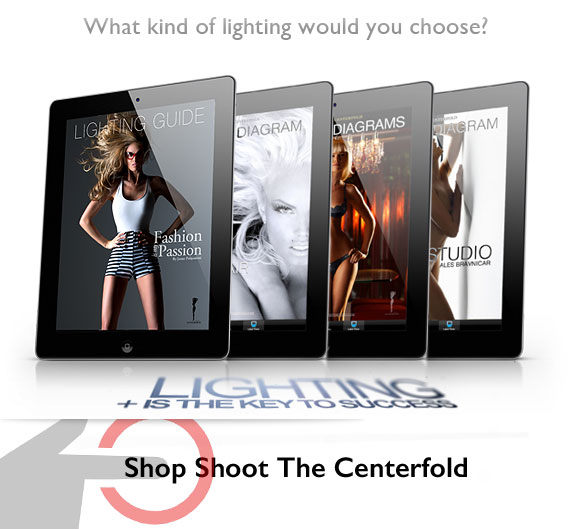 © 2015 Copyright ShootTheCenterfold.com. All rights reserved.