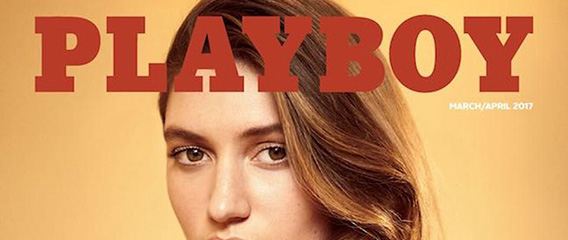 Just in time for Valentine's Day, Playboy has announced its 63-year-old magazine will return to publishing naked women.
This isn't Hugh Hefner's Playboy — It's Cooper Hefner's

The masthead makes it clear: Hef's 25-year-old son Cooper sits at the top of the masthead. His title: Chief Creative Officer. In his letter from the editor, he heralds the dawn of "The New Playboy Philosophy.
"Noting the brand's history and "the magazine's unapologetic portrayal of nudity and its revolutionary approach to sex," he underscores its real appeal as a cultural groundbreaker, "namely the brand's tradition of tenaciously advocating for civil liberties and freedom of expression."
Today, he notes, "our hard-won victories are in peril." Taking a hard swipe at President Donald Trump, he calls for a counter to the rise of neo-conservatism and "politicians [who] seem comfortable jeopardizing the rights of specific groups in the belief that it will 'make America great again.'"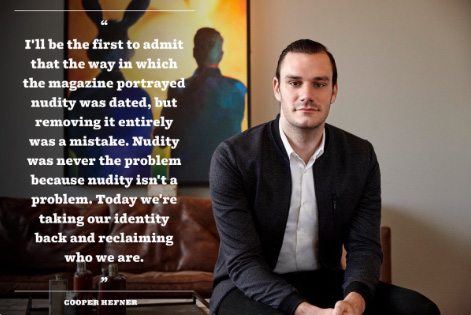 Cooper Hefner
In fall 2015, then-Playboy CEO Scott Flanders announced that the magazine would no longer publish nude photoshoots of women.
Cory Jones, chief content officer of Playboy, told the New York Times that the nudity-free makeover was meant to make the magazine "a little more accessible, a little more intimate."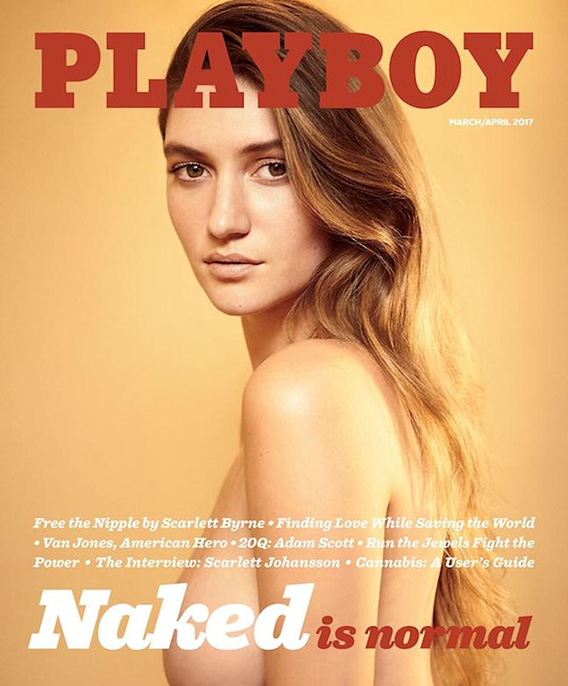 Hefner, 90, first published Playboy in 1953 with Marilyn Monroe on the cover and in risqué photos inside. In the years that followed, Playboy became known for its full-frontal pictorials.
The new return to nudity won't be quite as NSFW, though, with the March/April issue only displaying breasts and butts. Elizabeth Elam is the March/April cover star. She was photographed by Gavin Bond for the issue, which is on newsstands now.
© 2017 Copyright ShootTheCenterfold.com. All rights reserved.