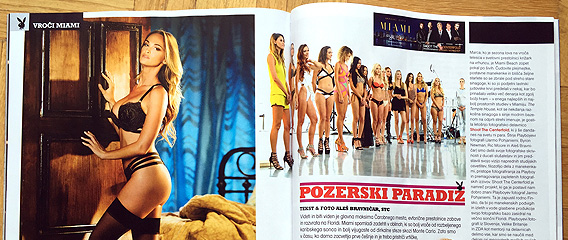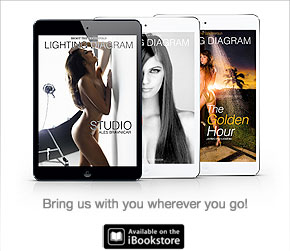 Playboy International publishes a whopping 6-page pictorial and a story about our March 2015 seminar which was held in Miami Beach Florida, at the famous Temple House Studios. There's nothing like good times, memories and an unforgettable weekend filled with fun, high energy and excitement. Our more than 15 top-notch models made sure that there was never a dull moment and it's not often that a weekend of this kind happens. This truly bonding experience was full of educational techniques, opportunities, and making new relationships. For those who were not able to make it to our last seminar can take a peek on the pages of Playboy and wet their appetite for the next one which is set to take a place in Santorini – Greece in October 3-13, 2015.
Not only Jarmo Pohjaniemi, Gary Cole, Byron Newman, Ales Bravnicar, Ric Moore, Mary Alejo and the Shoot The Centerfold crew would like to personally thank you for the wonderful seminar experience, but also our sponsors: Chimera Lighting, Hensel Lighting, Sunbounce, Capture Integration, Cinemecanix, Seaport Digital, Lightware, Carousel Studios, Miami Daylight Studios, Temple House Studios, McKenna Pro, Think Tank, Verti, One Model Place and Im So Chic Boutique. (guys, we could have never have done it without you).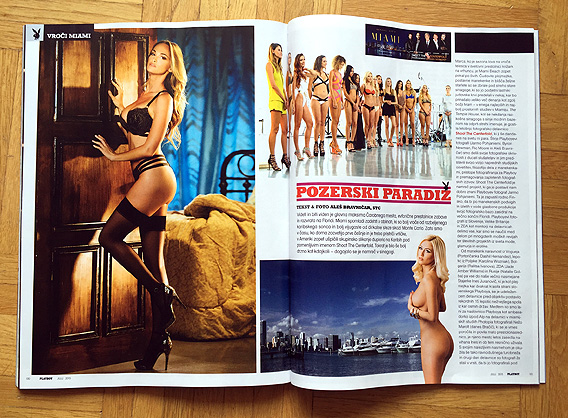 Click the image for larger version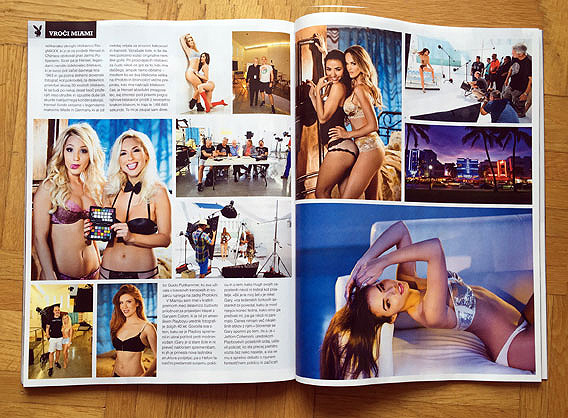 Click the image for larger version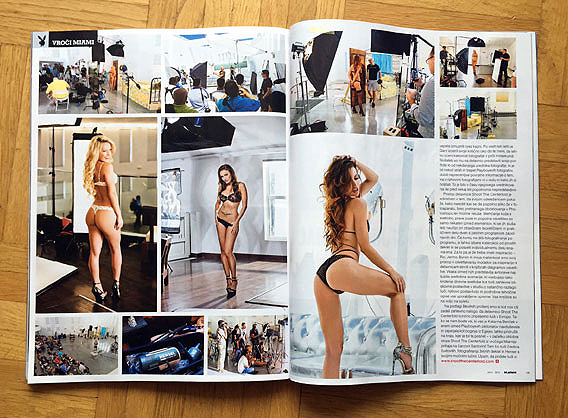 Click the image for larger version
Join us for our next 10 day seminar seminar experience in Santorini – Greece in Oct 03-13, 2015. (We currently have only 4 seats left.) Click here.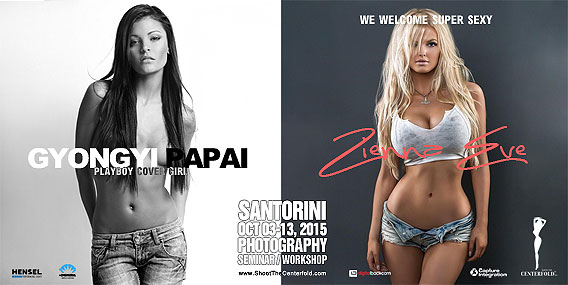 © 2015 Copyright ShootTheCenterfold.com. All rights reserved.