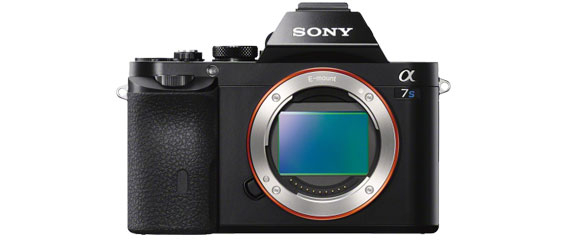 The Sony A7S was a hot new item at the show-floor at NAB earlier this year and it finally has a price: $2,498. It's more than some of you would have guessed. That said, the performance of the ISO is impressive and if they are able to solve the rolling shutter issues with a firmware update it stands to be a heck of a camera.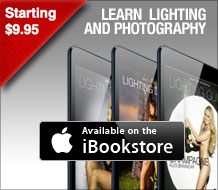 When analyzing Sony's ISO 6400 through 409,600 in a single clip, the difference is staggering and while that top sensitivity brings more noise than you'd tolerate for a formal production, having that kind of option is a huge selling point. In addition, it is a beautifully designed camera that fits perfectly in your palm. It is slightly smaller in size and much sleeker in design than your regular DSLR. Just keep the ISO low and you will get prestige video quality and images. I personally think that the high ISO settings by camera manufacturers are more of a marketing gimmick than a real world necessity. For sure we all can use higher ISO to save the day in poor lighting conditions but keep in mind that you sacrifice quality when cranking up those high ISO settings. This is where pros will say, "Light it up instead!"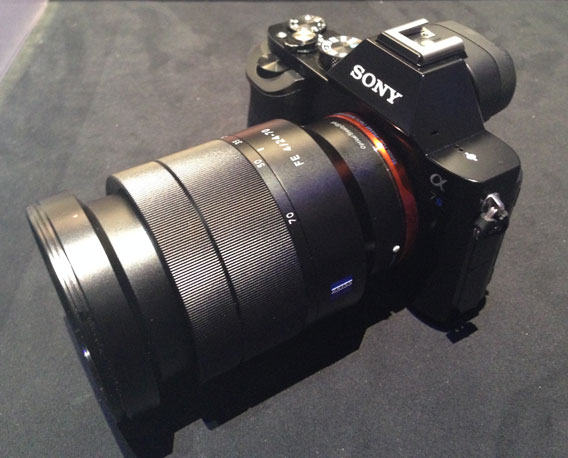 Sony's direction has a split mind-set and it's clear they wanted to add features to the A7S that would appeal to everybody from the pros to casual consumers. In the game of higher resolution there are many who desire and cannot live without 4K footage. It's not always needed, but what the heck, sometimes anything less is unacceptable.
The camera is small and your girlfriend most likely will mistakenly put it in her purse assuming it's just another cheap camera because of its size. The A7S is based on the same body as the A7 and A7R, but once again with completely different insides, the A7S incorporates a lower-resolution — but still full-frame — 12-megapixel sensor. Not everybody was impressed but it's a perfect resolution for a camera like this. It's enough pixels for many professional applications but few enough to keep a broad tonal range and fast sensor readout which will minimize lag and processing overhead when shooting video. Ultra High Definition/Quad Full HD (3,840×2,160 pixels) requires a minimum of 8.3-megapixel resolution, while full cinema 4K (4,096×2,160 pixels) needs 8.8 megapixels.
Unlike the Panasonic Lumix DMC-GH4, however, the camera can't do any 4K internally even at lower frame- or bitrates; you've got to rig up an external hard drive and do it via HDMI. And, disappointingly, it only does 8-bit 4:2:2 capture, compared to the GH4's 10-bit. That said, it should have a far better tonal range than the GH4 because of the larger sensor.
While the potential dynamic range sounds great for still photographers, it has the A7R's wimpy contrast AF system. So, if nothing else, it will make a great gift for your girlfriend after all.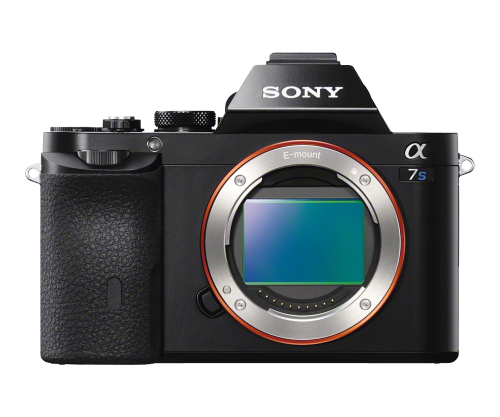 Specifications:
12.2MP full-frame sensor
Native 100-102,400 ISO, expands to 50-409,600
On-chip, gapless lens design (for better light-gathering, which means better image quality across the board)
25-point contrast-detection AF system
5fps (2.5fps with continuous AF)
Support for 4K video recording (with external recorder)
1080p up to 60p, 120fps possible at 720p using roughly APS-C-sized center of sensor
More information
The Sony Alpha a7S Mirrorless Digital Camera features a full-frame 12.2MP Exmor CMOS sensor and BIONZ X image processor to enable notable video and still image quality with an expansive dynamic range, low noise, and extended sensitivity to ISO 409600. At the sensor level, this full-frame sensor features a unique on-chip gapless lens design, which incorporates small lenses between neighboring pixels in order to increase light-gathering efficiency and promote greater image quality across the entirety of the sensor plane. The sensor and processor combination also avails a wealth of speed throughout the camera system, including a top continuous shooting rate of 5 fps, support for 4K video recording, and a fast 25-point contrast-detection AF system with sensitivity to -4 EV.
Beyond its still image performance, the a7S is also quite adept in regard to recording video. It is able to output uncompressed 4:2:2 UHD 4K video to an optional external recorder over HDMI, as well as record full HD 1080p video in the high-quality XAVC S format at 50 Mbps in multiple frame rates. Extending the video recording capabilities is support for S-Log2 gamma, which helps to expand the effective dynamic range during recording, as well as picture profile options, time code, and zebra marker display aids. Sound can be recorded in the AAC/Linear PCM format via the internal stereo microphone, with a built-in headphone jack for on-board monitoring, or via an external microphone.
Rounding out the a7S's imaging capabilities, both a 3.0″ 921.6k-dot tilting LCD monitor and 2.36 million-dot OLED electronic viewfinder are available for image monitoring and review. Built-in Wi-Fi connectivity, with support for NFC, is available, too, for instant sharing of imagery from the camera as well as remote camera control from a linked mobile device.
Full-Frame Exmor Sensor and BIONZ X Image Processor
Incorporated within the sleek body design is a 12.2MP full-frame Exmor CMOS sensor and BIONZ X image processor, which work together to enable an expansive dynamic range with minimal noise and notable sensitivity. The a7S features a native sensitivity range from ISO 100-102400, which is further expandable to ISO 50-409600. Coupled with the large individual pixel size the 12.2MP sensor affords, this camera is well-suited to use in low-light conditions.
The sensor's design also features a new-generation RGB color filter array, as well as a gapless on-chip lens design. Together, these two technologies enable truly efficient light-gathering abilities that further reinforce the low noise, high-sensitivity design. Furthermore, an anti-reflective coating has also been applied to the seal glass of the image sensor to minimize surface reflections, glare, and ghosting for contrast-rich, color-neutral imagery.
The sensor and processor combination also avail a wealth of performance-related benefits to still shooting, including a Speed Priority continuous shooting rate of 5 fps, or a 2.5 fps shooting rate with continuous AF. The contrast-detection AF system employs 25 distinct points to quickly and precisely acquire focus in light levels as low as -4 EV to support working in a wide variety of shooting conditions.
Full Pixel Read-Out with Clean HDMI Out for 4K Recording
Line-Skipping has been the Achilles Heel of video recording DSLR and Mirrorless cameras since video recording was first introduced. Most full-frame and APS-C still cameras have extremely high pixel counts, which is great for still photography, but makes utilizing the whole sensor technically infeasible when recording video since scaling down, say a 36 megapixel image in real time would require a much more expensive image processor and generate more heat than such a compact body could handle. So traditionally these cameras skip lines when recording video, leading to major aliasing and moiré from the large sample gaps as well as decreased resolution and increased noise. However, the lower resolution sensor of the a7S is designed for video recording and features a full sensor readout without any line skipping. This means you will see a sharp image devoid of major aliasing and moiré whether recording internally at 1080p or externally in UHD 4K.
For times when the high quality 50 Mbps XAVC S Codec is not enough the a7S is able to output uncompressed UHD 4K (3840 x 2160) at a 4:2:2 color depth over HDMI to compatible third party recorders. Or, if recording internally to a memory card the HDMI can output 1080p at 4:2:2 for external recorders or HD monitors that don't support 4K inputs. The full list of supported HDMI output signals is:
3840 x 2160 (30p/24p/25p)
1920 x 1080 (60p/24p/50p)
1920 x 1080 (60i/50i), YCbCr 4:2:2 8-bit/RGB 8-bit
Up to 120 fps High Speed Video Recording
In addition to the standard 24p/25p/30p/60i recording formats the a7S is also able to record at much higher frame rates for slow motion playback, albeit at lower resolutions. 1080p video can be recorded in up to 60p using the entire sensor. And 120 fps is possible at 720p using an approximately APS-C sized center crop of the sensor. 120 fps recording allows for about 5x slow motion when played back in 24p.
Customizable Color Profiles and S-Log2 Gamma
To make sure the a7S is able to use its extensive dynamic range while recording video it incorporates extensive customizable color and gamma controls. Users can adjust the gamma, black level, knee, color level, and more. Also users can use the same S-Log2 Gamma Curve that is found on high end Sony Cinema cameras that squeezes up to 1300% more dynamic range into the video signal then traditional REC709, for increased post-production flexibility.
Flexible Timecode Options
The a7S has multiple timecode recording options to meet different workflows. It has the standard 'Record Run" mode that only advances the timecode when recording, as well as "Free Run" timecode that advances the timecode even when not recording, which can be great for syncing multiple cameras at live events. It can also record timecode in both drop frame and non-drop frame modes. When recording internally the a7S is also able to output timecode via HDMI. Timecode output is not supported when outputting 4K over HDMI.
Live Video Overlays
The a7S features many of the same real-time visual overlays and aids that professional video users have come to rely on. These include focus peaking to aid in manual focusing, zebra markers to help judge overexposure, and an audio level overlay for mixing audio. Also focus magnification is available for checking critical focus. These are available in both viewfinder and LCD display.
Audio Input & Headphone Jack
The a7S features a 3.5mm microphone input jack for compatibility with external microphones. And for users needing more the a7S is also compatible with the Sony XLR-k1M XLR Adapter for recording professional balanced XLR audio signals with phantom power and adjustable mic/line inputs.
For monitoring audio the a7S features a 3.5mm headphone jack as well as real time audio levels for a visual reference.
Body Design
Revolving around a compact, sleek body design, the a7S features both a large rear LCD monitor as well as a bright electronic viewfinder. The rear 3.0″ 921.6k-dot Xtra Fine LCD features a tilting design (up 90° and down 45°) to benefit working from both high and low angles. Also benefitting visibility with the rear monitor is the incorporation of WhiteMagic technology, which noticeably increases brightness for easier viewing in sunlit conditions. When shooting at eye-level, the 0.5″ XGA OLED electronic viewfinder features a high 0.71x magnification and a 2.36 million-dot resolution for precise monitoring capabilities.
Built-In Wi-Fi Connectivity with NFC
Built-in Wi-Fi connectivity enables the a7S to instantly share imagery to mobile devices for direct sharing online to social networking, via email, and to cloud storage sites. NFC (Near Field Communication) is also supported, which allows for one-touch connection between the camera and compatible mobile devices; no complex set-up is required. Once connected, the linked mobile device can also display a live view image on its screen and remotely control the camera's shutter.
Additionally, PlayMemories Camera Apps are also supported via the built-in Wi-Fi connection, and allow you to personalize the camera's features depending on specific shooting styles. Apps are available to suit creating portraits, detailed close-ups, sports, time lapse, motion shot, and other specific types of imagery.
Other Camera Features
 Picture Effect modes: Posterization (Color, B&W), Pop Color, Retro Photo, Partial Color (R/G/B/Y), High Contrast Monochrome, Toy Camera, Soft High-Key, Soft Focus, HDR Painting, Rich-Tone Monochrome, Miniature, Watercolor, and Illustration.Create Style settings: Standard, Vivid, Neutral, Clear, Deep, Light, Portrait, Landscape, Sunset, Night Scene, Autumn Leaves, Black & White, and Sepia (all with +/- 3 step contrast, saturation, and sharpness adjustment).
 Color space: sRGB standard (with sYCC gamut) and Adobe RGB standard compatible with TRILUMINOS Color.
 Picture Profile parameters: Black Level, Gamma (Movie, Still, Cine 1-4, ITU709, ITU709 [800%], S-Log2), Black Gamma, Knee, Color Mode, Color Level, Color Phase, Color Depth, Detail, Copy, and Reset.
 Scene Selection modes: Portrait, Landscape, Macro, Sports Action, Sunset, Night Portrait, Night Scene, Hand-held Twilight, and Anti Motion Blur.
 Face Detection is available to base exposure and focus on up to eight recognized faces. Furthermore, Eye AF can be used for even greater precision by maintaining critical focus on a subject's eye.
 Auto Object Framing automatically creates compositions revolving around portrait and still life subjects and aesthetically crops imagery based on the rule of thirds, where the subject is located within the frame, exposure on your subject, and, in the case of portraiture, the direction he or she is looking.
 2x Clear Image Zoom can be used to effectively double the magnification afforded by any lens in use with minimal image degradation. For even greater magnification, 1.5x and 2x Smart zoom is available, as well as 4x digital zoom.
 Playback modes: Single (with or without shooting information, Y RGB histogram & highlight/shadow warning), 9/25-frame index view, Enlarged display mode (Maximum magnification L: 13.3x, M: 8.7x, S: 6.7x), Auto Review (10/5/2 sec., off), Image orientation (Auto/Manual/Off selectable), Slideshow, Panorama scrolling, Folder selection (Still/Date/MP4/AVCHD/XAVC S), Forward/Rewind (Movie), Delete, and Protect.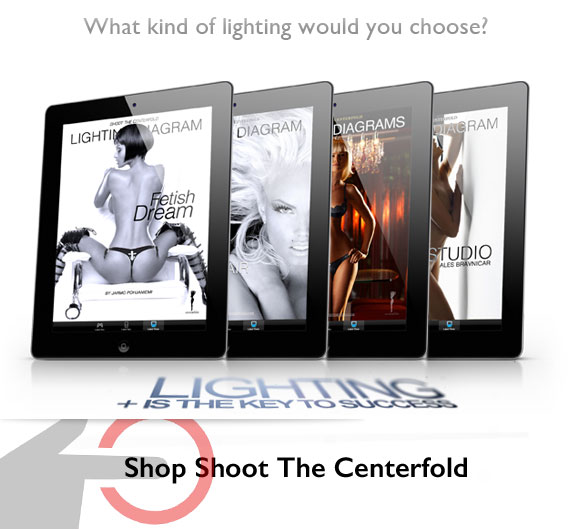 © 2014 Copyright ShootTheCenterfold.com. All rights reserved.