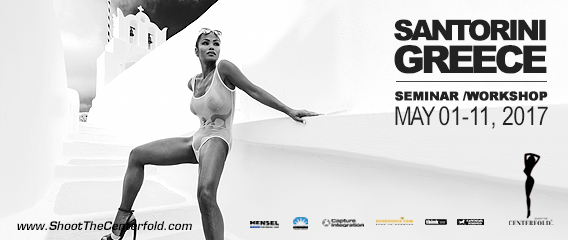 When I photograph women, it's a visual journey often supported by nature, architectural elements and most carefully positioned lighting when I'm in a studio situation.
At some point, most of us learn that a woman is one of the most photographed subjects in the world. As this comes as no surprise, the final surprise comes when forgotten, that woman itself without supportive elements such as style, fashion, background, and personality, can be an empty experience for the industry and for those who seek to make a living by expressing their craft.
Sexuality and style combined with the right demographics should always be carefully evaluated based on your goals.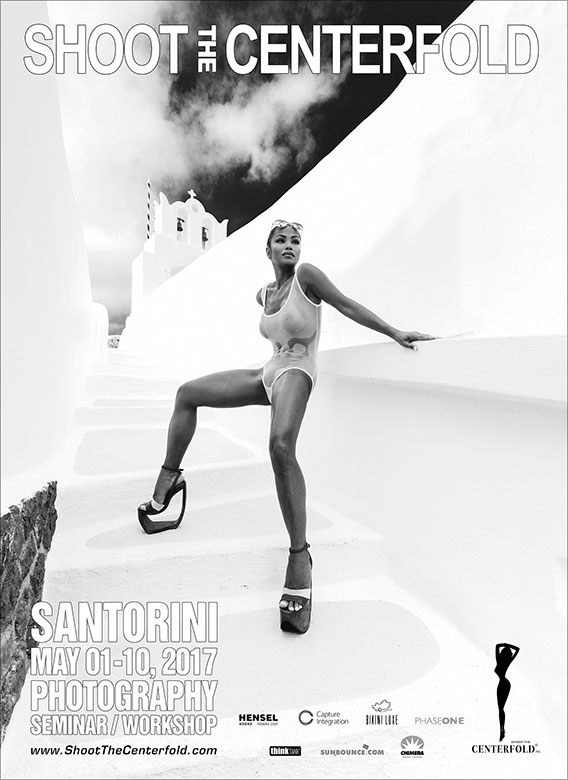 Shoot The Centerfold Santorini seminar/workshop
The most successful photographers share one thing in common which is capturing the moment and a story within a single frame. Not prioritizing the model alone, but the entire composition regardless of the support elements and what's taking place in the picture.
Are you a storyteller or just fascinated by a woman's beauty or both? Join my colleagues and me to Santorini this May, and find out what photography success is all about.
~Jarmo Pohjaniemi
© 2017 Copyright ShootTheCenterfold.com. All rights reserved.