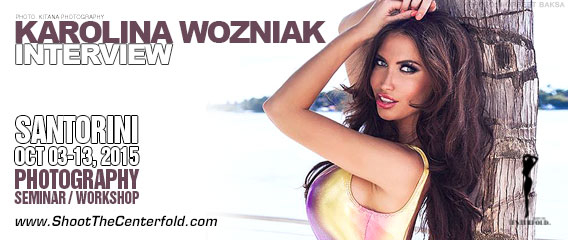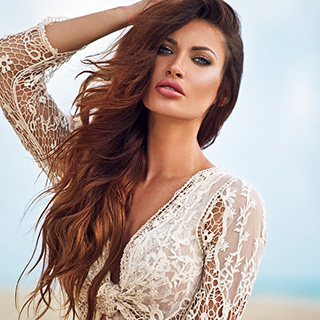 When STC attendee Michael Sheller photographed model Karolina Wozniak during our last seminar in March, little did he know that his image was going to be the winning ticket to our next seminar being held in Santorini, Greece Oct 3-13, 2015. Best of all, Playboy magazine will publish a full page ad featuring his image in their upcoming July issue.
But what was it that made all of this possible? It wasn't simply the skills Michael has mastered since his start with STC but his model selection as well. With a little help from Karolina Wozniak and her irresistible beauty while posing at Byron Newman's photo set, she and Michael left an imprint in the back on our minds that said, "We want more!" Now, the good news for all other attendees is that the sexy Pole has agreed to join our Santorini seminar allowing them to capitalize on her existing momentum and benefit from her immense sexy appeal.
Now that's what we call good news!
Age: 24 | Ht: 5′ 9″ | Wt: 121 lbs | Measurements: 35D-23-34
Interview: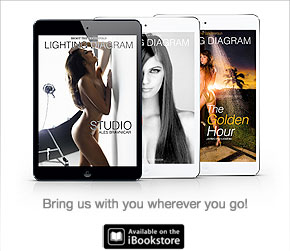 STC: Congratulations for posing for the winning image that Michael took of you. Do you think it was Michael's magic or your beauty and posing skills that landed this image in Playboy?
Karolina: It was definitely chemistry between the photographer and model which is a must for creating spectacular photos. Michael is a great and talented photographer. My appearance fulfilled the idea of this shoot and the result is how it is—a winner.
STC: Is this your first Playboy appearance?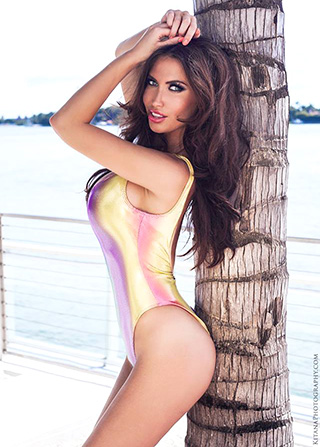 Karolina: No. My photos were already awarded in fotoerotica, a photographic competition organized by Polish Playboy. Also, photos from the last Shoot The Centerfold in Miami, where I took modeled, were published in six pages of Playboy.
STC: You get to travel all over the place. Where is home for you?
Karolina: My home is where my roots are. So mentally I belong to Poland. But I'm getting used to life in America and definitely can call it my second home.
STC: We are very pleased to know that you have agreed to join us at our Santorini seminar. Will this be your first time to Santorini?
Karolina: Yes! It has been always my dream to visit Santorini. Many times I planned holidays there but have never made it. Since I can now combine work and the pleasure of seeing this place, it's even more exciting!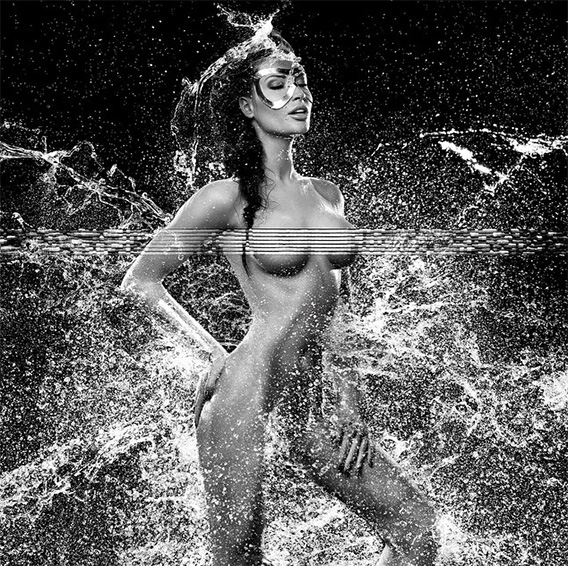 STC: Do you have any trepidation since Greece seems to be experiencing economic and political turmoil and may have a shortage of your favorite chocolate?
Karolina: Don't worry. I'll take care of the team by bringing some Polish specials. The chocolate can't compare.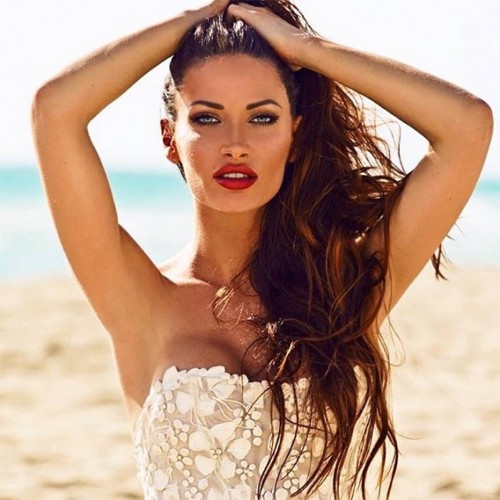 STC: You have often been compared to Megan Fox. Is it a compliment and does acting have your name in its future?
Karolina: She's a very beautiful woman so that's definitely a compliment to me. And, yes, acting will also be on my resume soon. I've already been involved in two movies. I can't reveal any details or secrets quite yet but the results will be seen soon.
STC: Wozniak-fever is still sweeping Miami after your participation in our past seminar. What is the best remedy to reduce the temperature and when are you returning back to the USA to cool things down? The line of willing photographers is currently six blocks long!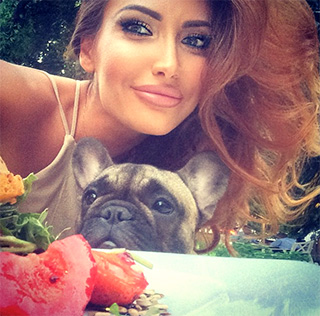 Karolina: I wouldn't suggest any remedy. Wozniak-fever is a healthy one. I'm returning to the USA in few days, starting the beginning of July for Mercedes Benz Fashion Week so, if you have the fever, get ready!
STC: You are known as a glamour model by choice. But your images speak loudly for fashionable glam. Is this a European trend or what drives you to mix the best of both worlds?
Karolina: For sure. That's because I used to work in many places in a world where trends are different as well as the way photographers work. With each shoot and different concept my experience grows and I hope it that will not change anytime soon!
STC: Tell us where we've seen you in print.
Karolina: You could have seen me in many lingerie catalogues, clothing brands posters and magazines like FHM , CKM, Esquire and Men's Health. I did campaigns for VanDutch boats, Intercars Calendar, Liqui Molly Calendar and many others as well as swimwear brands She and Ekenabay. I also got booked for stock shoots, cosmetic campaigns and grocery products.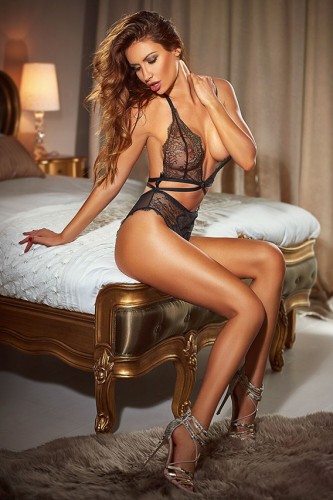 STC: Any other future projects where you might be popping up?
Karolina: You can find me in Playboy Intl. on June 10th. Huge billboards for VanDutch will be appearing soon in Nice and Monte Carlo. I became a face of one swimwear brand in Miami, which will be introduced soon and a rest is a surprise.
STC: You are the most free-spirited, open-minded Polish woman we have ever met. You also mention that we haven't seen anything yet? Should our Santorini attendees hold their breath or breathe freely?
Karolina: They should definitely hold their breath. My time in Miami made me even crazier and I am going to set Santorini ablaze!
STC: A beautiful woman like you must always have exciting photoshoots. Share some of the craziest experiences you have ever had.
Karolina: Once we were shooting on a desert island for a Polish magazine. Our team got attacked by a family of monkeys. They robbed our makeup artist's stuff and some personal stuff of the rest of the group. It was a bit scary but in the end we couldn't help laughing!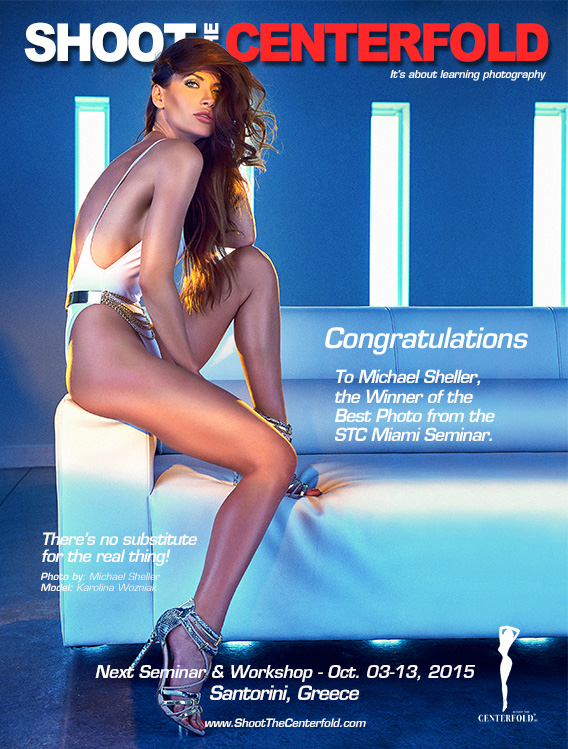 Preview of Michael Sheller's image in a Playboy ad coming to newsstands June 10th.
STC: Your dream modeling booking has been Swimsuit Sports Illustrated since our last interview. Any further goals?
Karolina: Yes! I've already started to work on them. Don't share it for now so they don't get jinxed. Just stay tuned!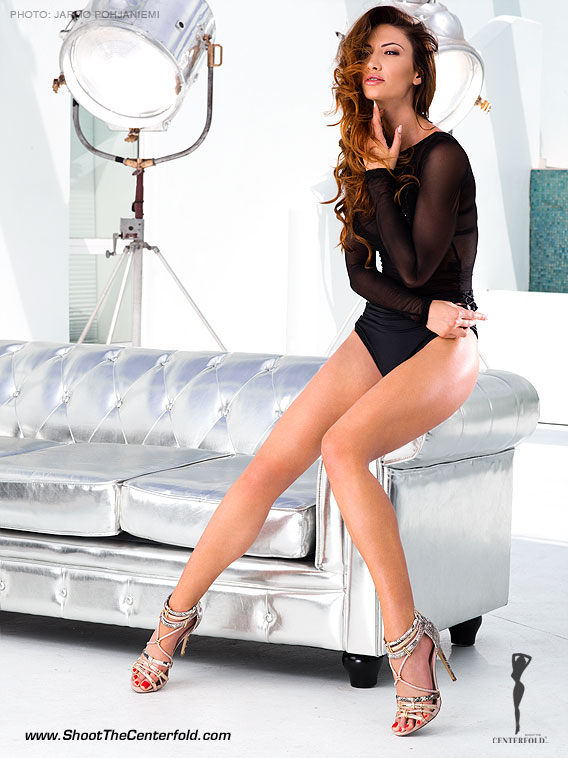 STC: There you have it! Now charge your batteries and clean your lenses. Karolina is about to set Santorini ablaze and fix their economic turmoil.
Join Karolina and STC for the Santorini on Oct 03-13, 2015.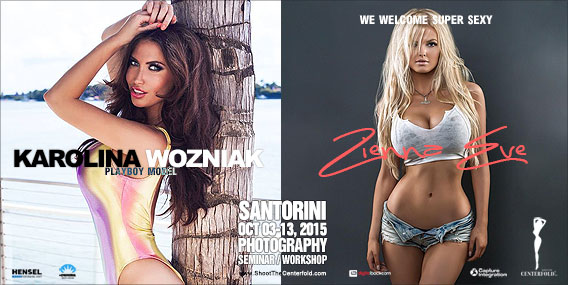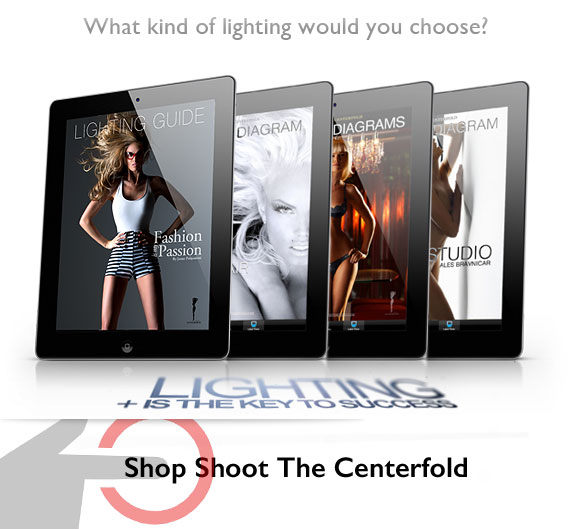 © 2015 Copyright ShootTheCenterfold.com. All rights reserved.