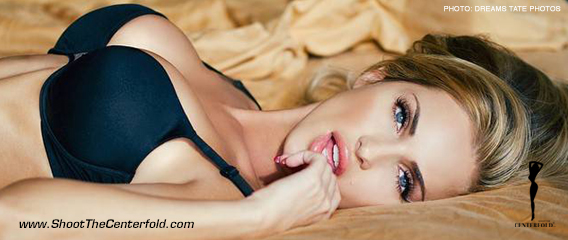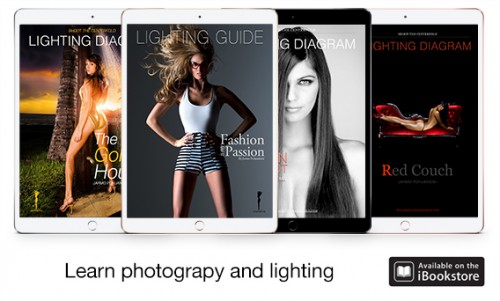 There is no denying that model Leanna Bartlett is one of the hottest women in the world, and 2,000,000+ Instagram followers are proof that Leanna is in high demand.
The Ukraine native with an "out of control" body will make an everlasting impression on all STC 2018 attendees. How lucky are we to have her? Consider yourself the luckiest person alive, not only because you get the best photography education anywhere, but because you get to photograph some of the most beautiful women on the planet.
After all, Leanna's one of the most popular ladies for a reason and, here's a hint, it's because she's beyond beautiful. This is your new high-bar, and as close as you will ever come to being able to play with a real live Barbie doll-like beauty in an open environment.
For more hot Leanna Bartlett, join STC Miami 2018. In the meantime, check her out on Instagram @leannabartlett.
Name: Leanna Bartlett
Profession: Actress, Model
Born: Kherson, Ukraine
Birthday: 11 September
Height: 5 feet 8 inches
Weight: 115 lbs
Measurements: 34D-24-36
Hair Color: Blonde
Eye Color: Blue
Instagram: @leannabartlett
Interview
STC: Leanna Bartlett, we welcome you to STC 2018. Thank you for joining us. It's going to be an amazing two days with you.
Leanna: Two days? I hope this will last a lifetime, and I am sure it will. You guys have been able to elevate seminars to entirely new and respectful levels, and it shows. It's my pleasure to be part of the STC family.
STC: You have been praised as the hottest blonde alive! That must be a satisfying compliment. Pamela, move aside, Leanna Bartlett is here!
Leanna: I think I'm very normal and just like everyone else except for maybe one thing: I'm little more camera alert, quick, and perhaps more glammed up on a daily basis.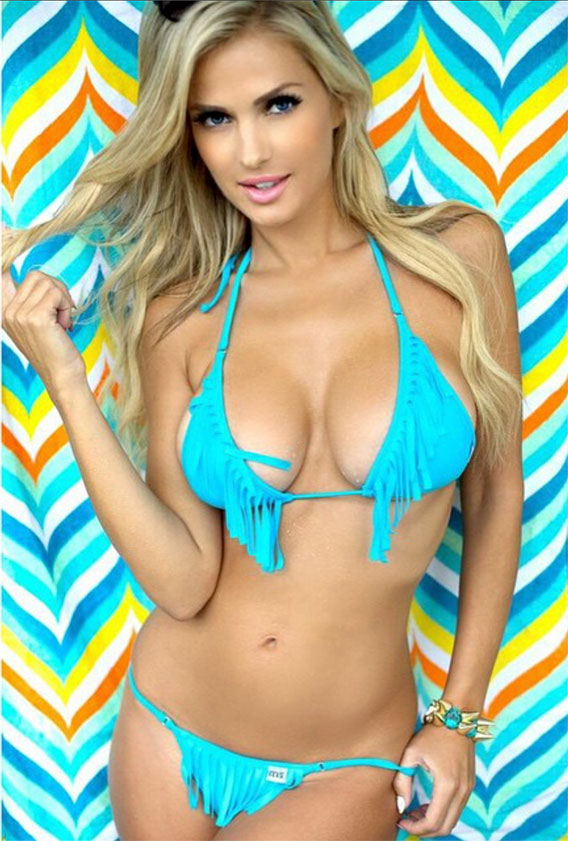 STC: What is like to be you? Give us a dose of something to be jealous.
Leanna: Blondes have more fun, dangerous curves, eternal love and marriage proposals! Need I say more?
STC: What do you do to take care of your heavenly body? Is there a formula for us to become like you?
Leanna: Healthy eating habits and my daily routine are my aces! You can also find me at the gym three times a week. Did I mention why I wear headphones at the gym?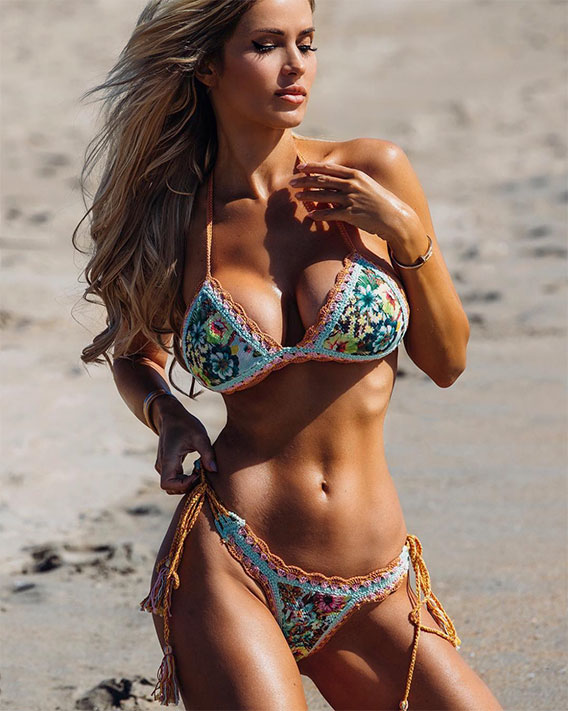 STC: Ukranian women are known as some of the most attractive in the world. Is this true?
Leanna: I just have to agree with you on that. Sure there are beautiful women all over the world. Brazil ranks very high for providing top-models. Venezuela and Columbia often win pageants. Russia and Ukraine have the leggy beauties.
STC: You made your splash in Hollywood appearing on "The Other Woman" in 2014. Is acting something you look forward to in the future?
Leanna: I loved it; it was such a great experience. I would like to act some more in the future. Modeling has been good to me, and it has opened lots of doors for me. We will see what the future brings.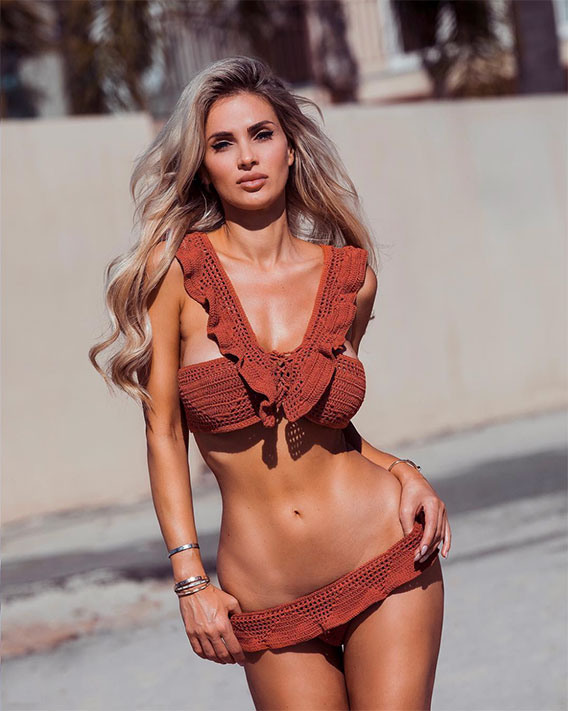 STC: You must be getting constant "photo opportunities" when you walk on the street. What's the most common and tacky "photo-op" pickup line ever?
Leanna: Every single time I step out, I get: "Are you a model?" It's like a recording loop I hear day after day. Do they make pre-recorded answers too? If I were to mention all of the tacky ones, this interview would be way tacky. Let's just say that if I got $1 per question, I would make a great living by selling smiles. Perhaps I should?
STC: What mistakes do photographers make in general?
Leanna: I would say to trust a model with her poses. Models know their best angles which can accommodate the respective teamwork. Photographers often forget that some of us have done this for a long time and gathered extensive experience which can support the outcome. I look forward to striking some of my poses in Miami. Are you ready?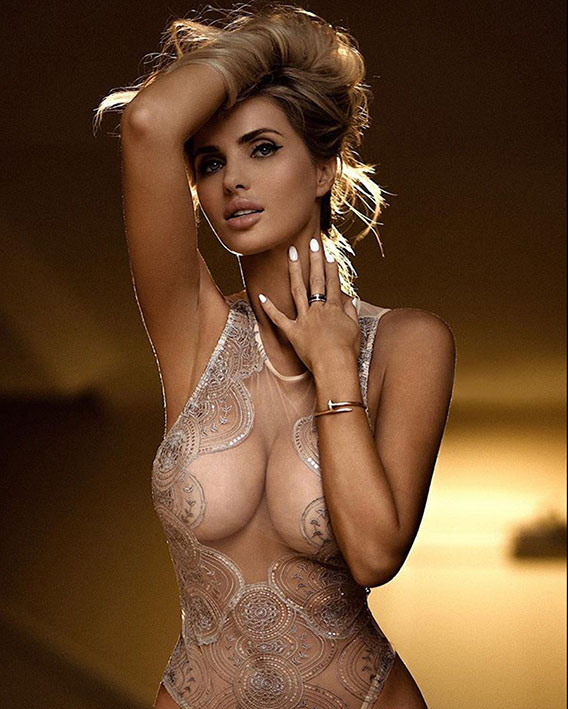 STC: Best advice for photographers?
Leanna: I like when photographers share the preliminary shots with me for a better mutual understanding of what works and what does not. That way, we both can decide on the best direction to take the shoot.
STC: Do blondes have more fun than brunettes?
Leanna: Yes, indeed they do! What would the world be without blondes? Blondes rule!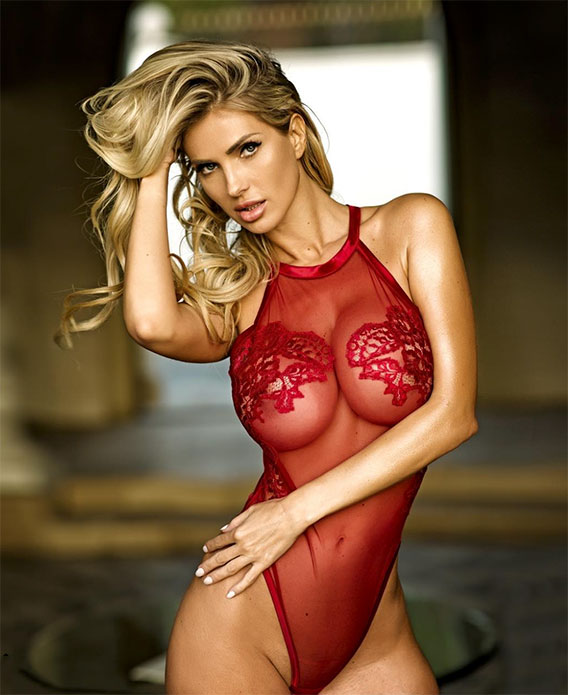 STC: What's your passion and future dreams?
Leanna: My passion is fashion. I will be coming out with my clothing line someday, so watch out. Style is something I cannot ignore, and it comes to me naturally. Many believe that women look better naked, and they do until they dress to kill and leave the other stuff for later.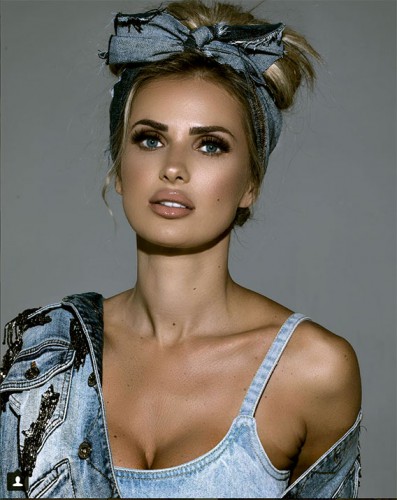 STC: Name a dream location to go and shoot and why?
Leanna: I like tropical places. I would choose Hawaii. So beautiful and relaxing. But I'm not discounting any other beautiful places. I look forward to some STC far destinations that you guys have been in the past. Hint, hint!
STC: For which magazine cover would you prefer to pose?
Leanna: Sports Illustrated ranks high. But I am sure you could convince me to add a few additional top publication covers for that list.
STC: While millions of young girls dream of being you, what advice would you give them while seeking their success?
Leanna: Believe in yourself. Be unique. Be confident. Be kind, be sweet and humble. It's attractive and goes a long way. Don't jump to shortcuts and to the very first opportunity calling your name. Modeling is a business just like anything else, and your name is the only name you have. Be smart!
STC: Are you single?
Leanna: I am single, happy, and healthy about it. Any single fellows out there?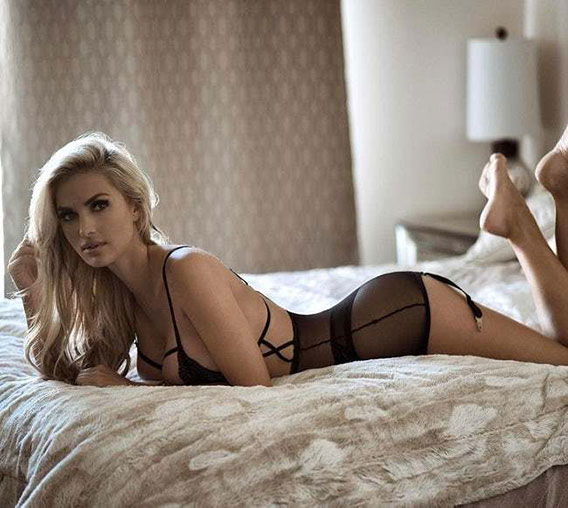 STC: Where would you like to be in six years from now?
Leanna: I can't answer for sure. I am living the American dream, and wherever my passion will take me, I'm open to it. I am riding the momentum and believe that you should live your life to its fullest. Don't procrastinate and advance as you make your dreams come alive.
STC: Tell us how did you start modeling?
Leanna: Someone told me I had to try it and I did. It was the best advice ever. Modeling has shown me the world and can't imagine doing anything else! Well, maybe acting.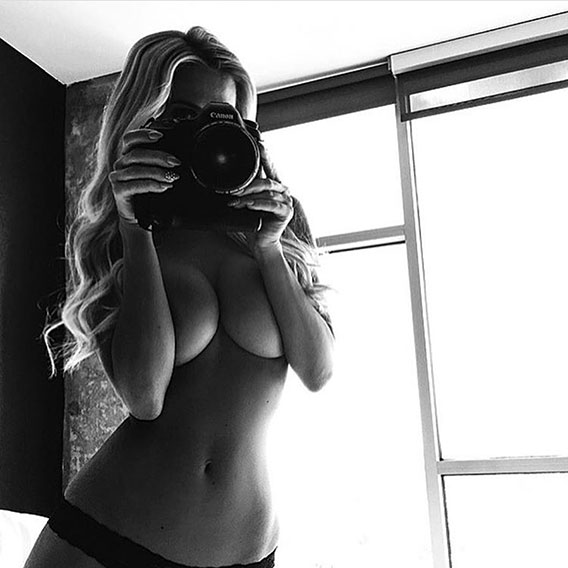 STC: Thank you and we look very much forward to working with you. See you in Miami.
Leanna: I'm so excited for Miami. I can't wait!!! I have followed you for quite some time.
© 2010-2018 Copyright ShootTheCenterfold.com. All rights reserved.