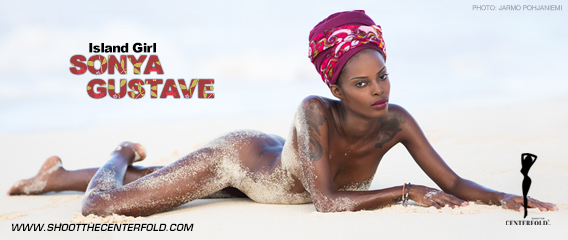 While shooting a campaign in the Bahamas a few weeks ago with Larry Johnson and Adam Freedman, we knew that there would be nothing better than a little relaxing at a local restaurant with a few beers and local dishes to restore the energy well spent during the photo shoot.
The food and drinks were great but what truly grabbed our attention was a young lady named Sonya Gustave who walked into the restaurant with a striking aura. Her walk resembled that of an exotic goddess as she glided across the restaurant floor. She possessed an unusually long neckline only seen in top models from Ethiopia.
The entire crew at our table stopped talking and let her approaching presence fill the atmosphere while our jaws dropped.
We somehow convinced her to join us at our table, and one of the first well-calculated questions I had for her was, "I would love to photograph you. May I?" Her magical eyes had a voodoo-like effect on us, and we were all holding our breath over what her answer would be!
Her sexy voice responded, "Yes, I would love to."
Well, we like to believe that we had made a new model discovery and the rest of the evening carried on successfully, until the very next day at the beach which proved to be purely magical and her very first professional photo shoot. Now tell us, how did we do?
~Jarmo Pohjaniemi
Camera settings
Camera: Canon 5DS R
Lens: Canon EF 300mm f/2.8L
Full sun: 1/125 Sec @f/8.0 ISO 100
Shade: 1/250 Sec @f/3.2 ISO 100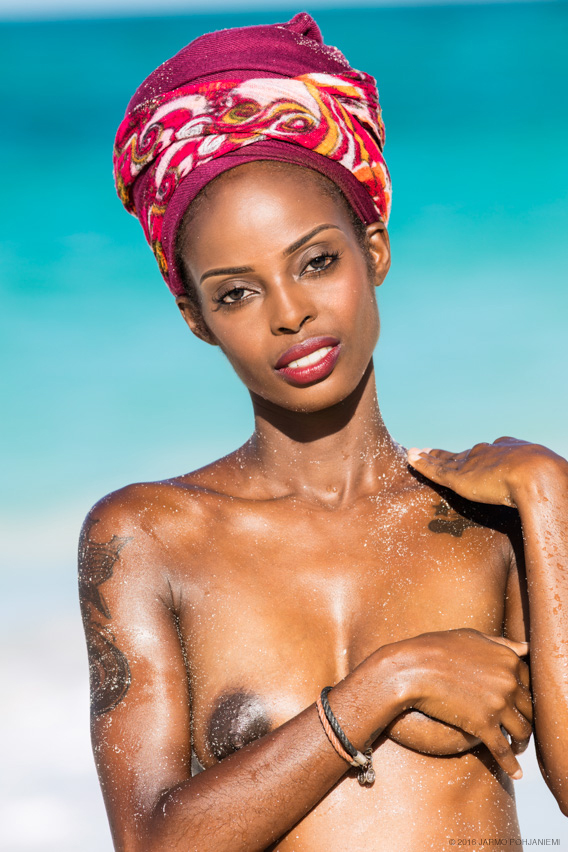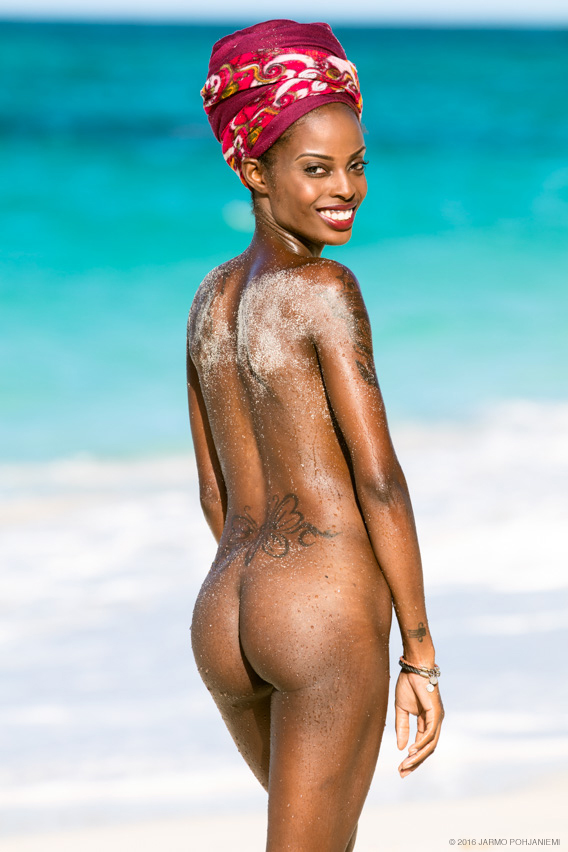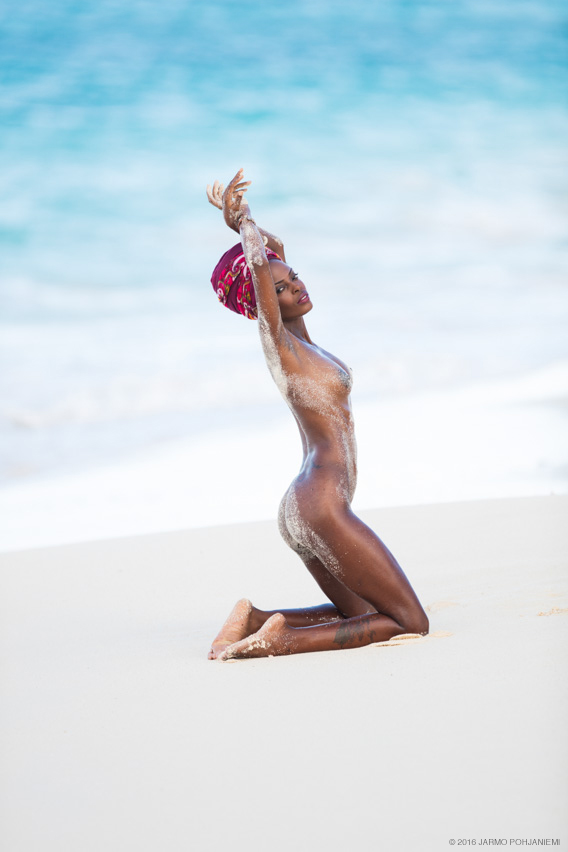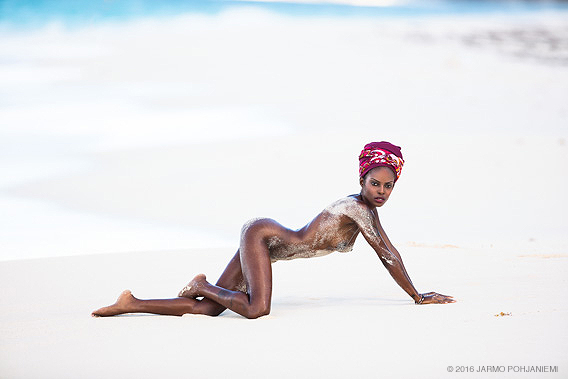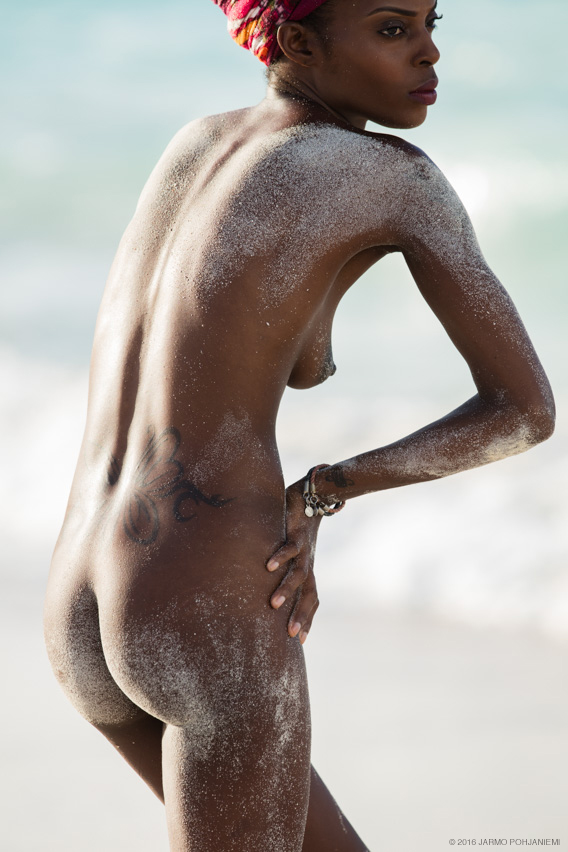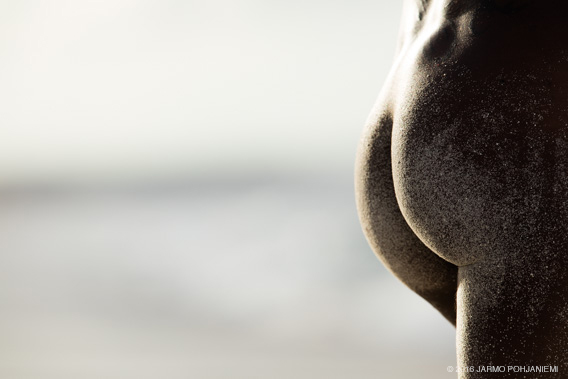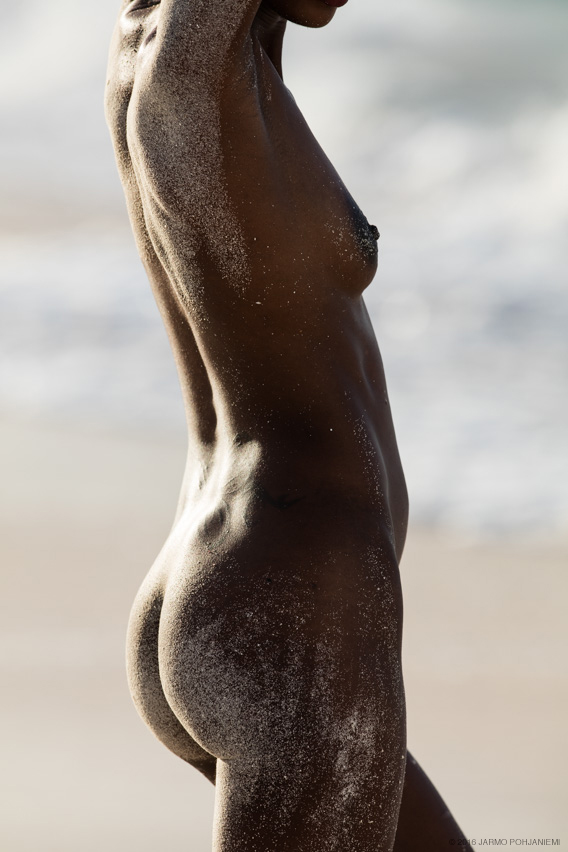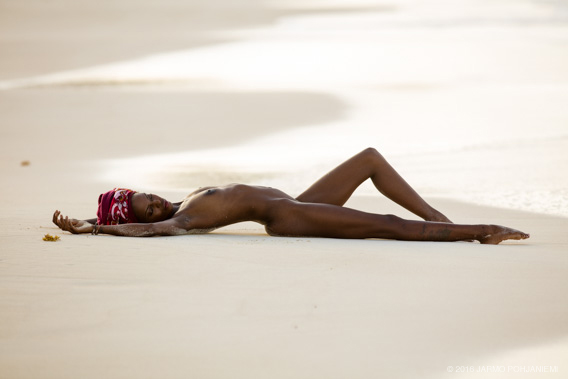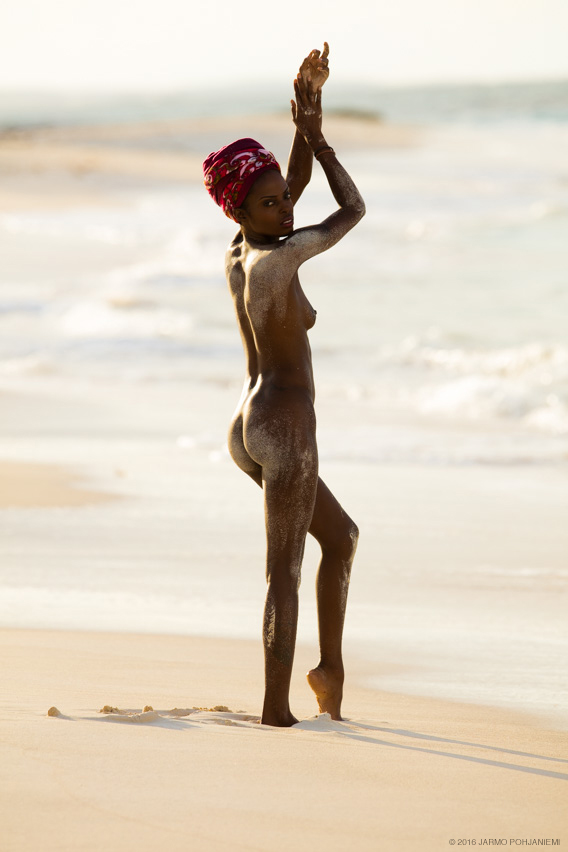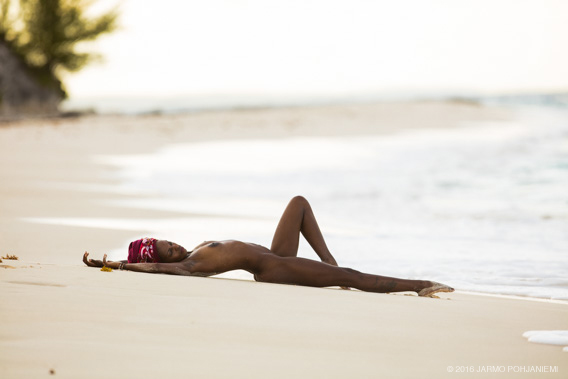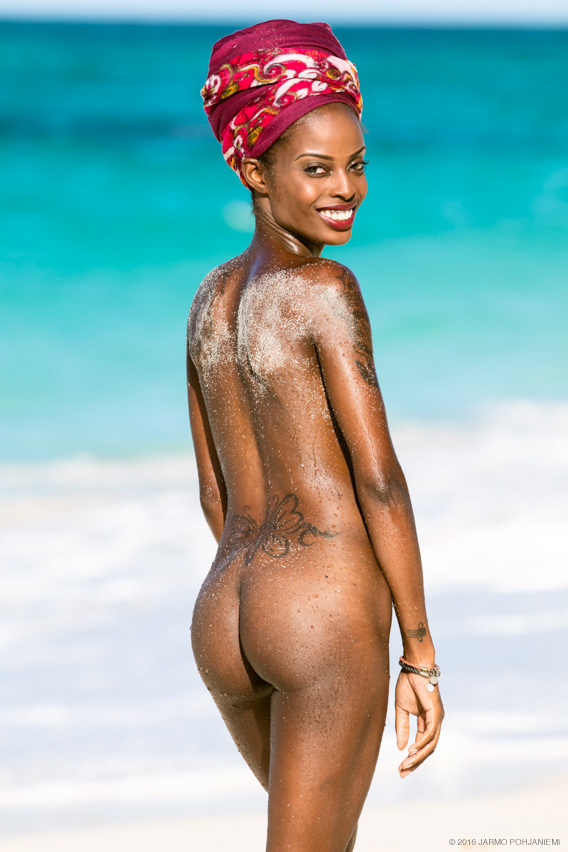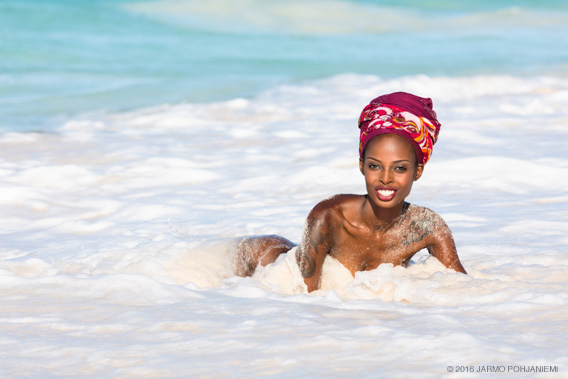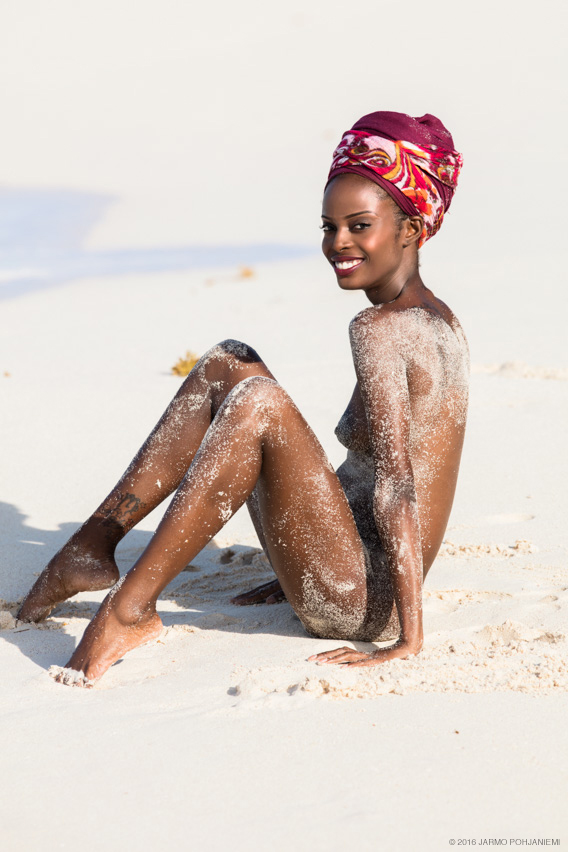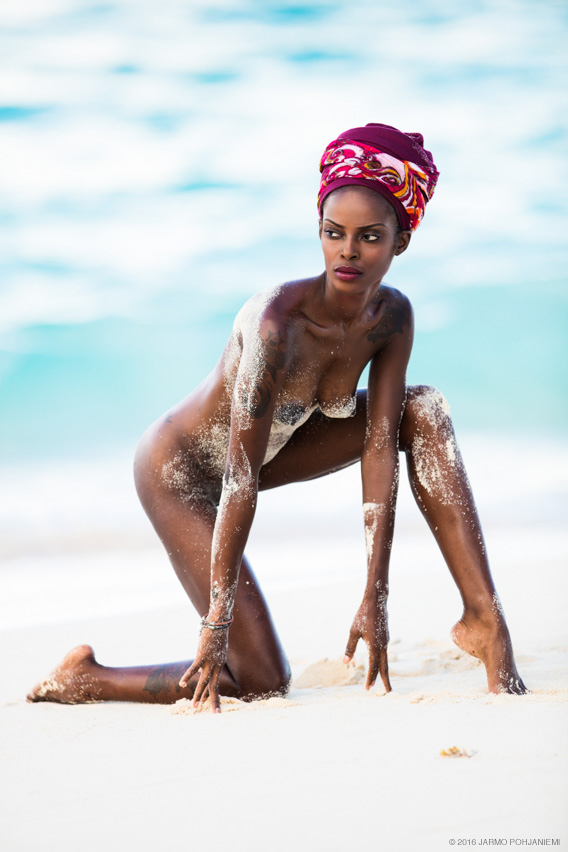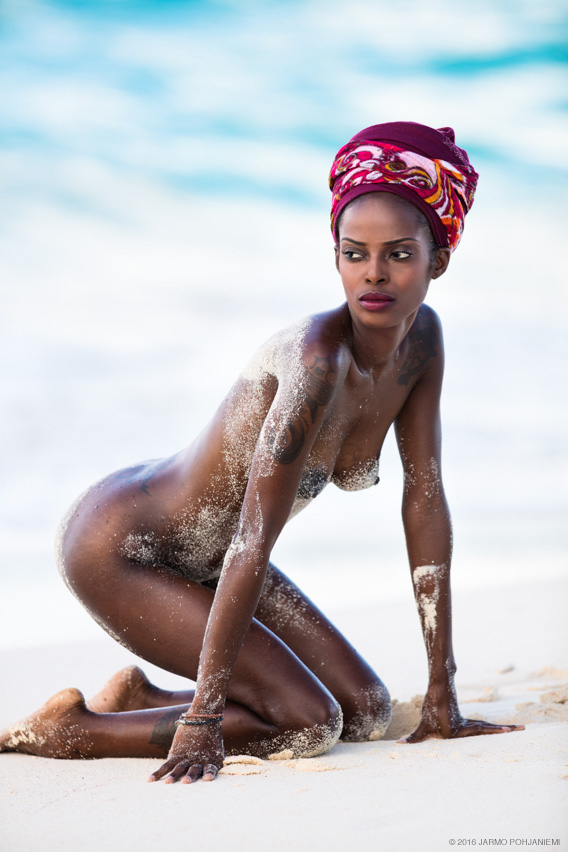 All images ©Jarmo Pohjaniemi
© 2016 Copyright ShootTheCenterfold.com. All rights reserved.