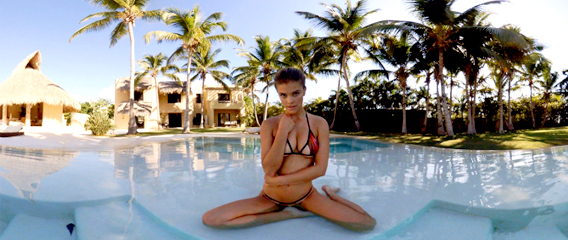 Virtual reality goggles are making a smashing entry into the visual industry. What does this mean to photographers and videographers? As the world evolves, so should you. As we cannot guarantee the future, we at STC predict that VR technology is here to stay and it's improving by the minute.
Oddly enough, the porn industry tends to adopt new technologies faster than the mainstream and they have taken action and want to bring you the ultimate VR experience.
We at STC have already had our own brushes with virtual reality productions and suggest that photographers and visualizers should pay attention to what could be the next big hot ticket to hop on to become the next cutting edge content creator.
The SI Swimsuit edition this year will feature a selection of VR videos with three former cover models — Nina Agdal (pictured above), Irina Shayk and Hannah Davis — shot on location in the Dominican Republic.
Beginning Monday, Feb. 15, the new issue will launch on newsstands nationwide in two versions: a premium edition that includes a pair of Google Cardboard-based VR googles priced at $9.99; and a regular edition for $7.99. At launch, the mag is offering 11 pieces of free and premium VR content with more to roll out over the next few weeks.
Everybody wants to know what it's like to be on the Swimsuit photo shoot. It's the question I get all the time," said Chris Hercik, SI Group's creative director. "This year we are allowing everyone to be there in the Dominican Republic, with us and the models, to experience the Swimsuit issue in a completely immersive way."
SI is distributing about 500,000 cardboard viewers in the newsstand copies (after the New York Times bundled about 1 million in a Sunday edition of the paper last October). SI's subscribers can also order a pair of cardboard goggles for $2.99, but Hercik said the VR content will work with any Google Cardboard-based headset and mobile device.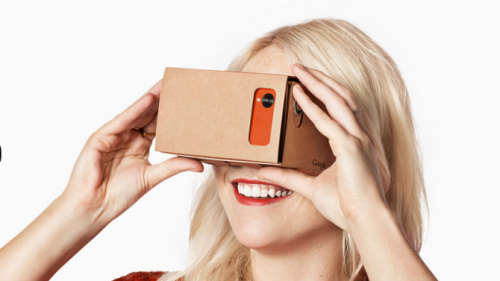 In addition, the SI Swimsuit virtual-reality content will be viewable without any goggles, in a mobile 360-degree experience letting users see all angles of the video. "One problem with VR right now is scale," Hercik acknowledged. Sports Illustrated sees VR as more than just a gimmick: It's betting that virtual reality will spur swimsuit fans to shell out a few extra bucks.
Home-delivery subscribers will have access to all the content as part of their subscription. Non-subscribers will have the option to purchase premium photo, video and VR packages for $1.99 each (which also eliminates ads) or buy all three for $4.99. At launch, the new SI Swimsuit apps for iOS and Android will include five pieces of free VR content — an instructional video, a sizzle reel and one of each model. An additional six videos (two per model) will be available only to subscribers.
Lexus is the launch sponsor for SI Swimsuit's foray into VR, but there are no ads in the virtual-reality experience itself. The magazine teamed with Wevr, a Venice, Calif.-based virtual-reality studio, to produce the VR content, in addition to the shoot's still photography and video crews. To promote the VR content, this week SI will host viewing stations at events in New York City and Miami. "We will have sand so they can feel like they are standing there on the beach," Hercik said.
On Saturday, the mag revealed three different 2016 SI Swimsuit covers in a live special on TNT, produced in partnership with IMG. The three cover models are Hailey Clauson, Ashley Graham and UFC star Ronda Rousey.
The Swimsuit issue, which debuted in 1964, is completely unrelated to sports — but it remains Sports Illustrated's single biggest and most lucrative property. Across all platforms, SI Swimsuit reaches more than 70 million adults, according to Time Inc. For the print edition, that includes 17 million men 18-34 and 16 million women (more than one-fourth of the total readership).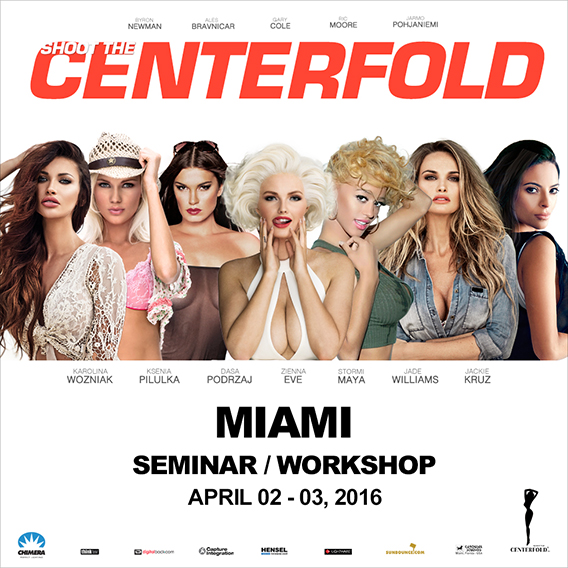 © 2016 Copyright ShootTheCenterfold.com. All rights reserved.