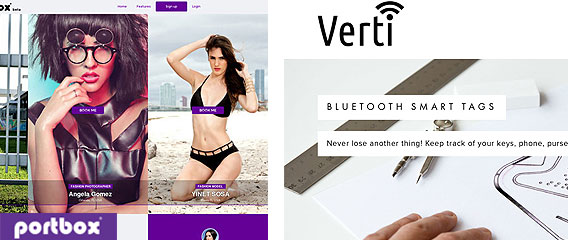 Shoot The Centerfold proudly announces two new sponsors for our March seminar/workshop. Verti Smart Tags and their technology helps you to solve the problem of misplacing your valuables and helps you to locate them at ease. And then there is PortBox. A new way of booking models and photographers in real-time that puts you in control and cuts out the middle man, and who needs the middle man when you can do it all in a single website with a few clicks and uploading your your best images to impress.
What is Verti Smart Tags?
We've all experienced it…the stress, hassle and frustration of losing something at the most inconvenient time. Keys, phone, wallet, purse, pets, cameras, perhaps even the kids?!
Well, losing your valuables can now be a thing of the past! Meet Verti, a tiny Bluetooth smart tag that helps you find things like your camera bag. It works very simply. Just clip or stick it to whatever you'd like to keep up with and you can track that item in real time from your Smartphone. A simple solution to an age old problem, helping to ensure you never lose your things again!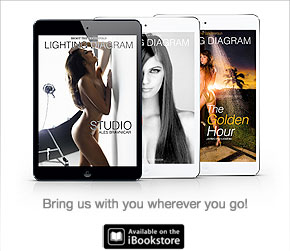 Have you ever misplaced your smart phone with the ringer switched to silent? Not a problem. Just press the ring button on Verti and it'll ring your phone even if the ringer is turned off!
Verti has a lot of cool features! You can also use it as a remote control for the camera on your Smartphone, making it perfect for self portraits or group shots. You can also set motion detection that notifies you when an item is moved from its set location, a feature that helps prevent you from losing your item in the first place.
"With advances in Mobile and Bluetooth technologies we can now use our Smart Phone as a unique identifier in a connected world. This allows us to communicate with other connected pieces of hardware and gather data we can use to solve problems. Verti's use case scenario shows how this technology helps to solve the age old problem of misplacing our valuables. Never lose another thing!"
— Luke Thomas CEO/Founder
Image the possibilities! No more searching for the keys or wrestling with the couch cushions for the remote control! For details visit: www.vertiapp.com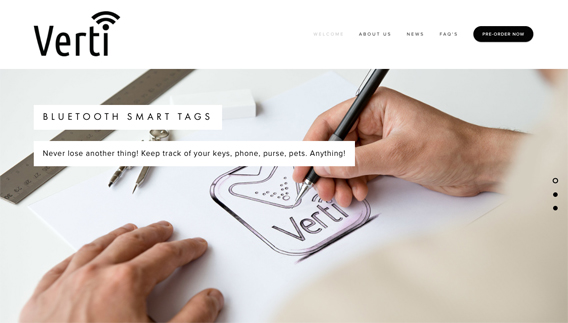 Not So Fast! There's more!
A new and really cool new website for you to check out is Portbox, where you can book models and models can book photographers. And Shoot The Centerfold Portbox sponsored seminar coffee sure does taste good. Not to mention the extra 3 models seen in Esquire magazine spreads who will spread the good news and make sure that you feel comfortable.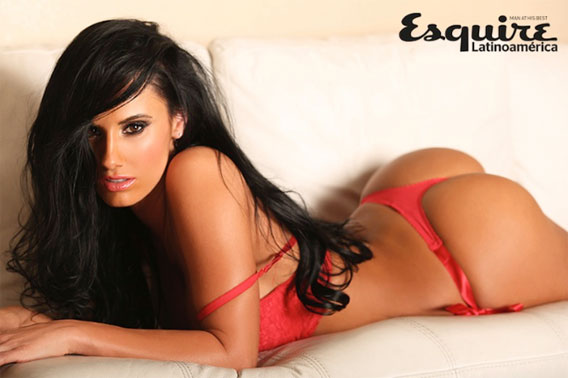 Kristen De Luca – Your Portbox model for the STC seminar
What is Portbox?
Portbox is a real-time photoshoot scheduling platform; helping professional models & photographers book photoshoots more efficiently. It's your portfolio, booking calendar and email all under one roof. A new place where Photographers/models can setup and book photoshoots in seconds with others on the network they would like to collaborate with. While keeping up-to-date on all photoshoot offers, details and changes.
Portbox eliminates scheduling conflicts by allowing everyone to share their availability and booking information privately on the network. Having this information readily available greatly speeds up the booking process. Portbox is currently invite-only to freelance professionals and we suggest giving it a try for booking and keeping track of your photoshoots.
The best thing about it, its absolutely free to get started. For more information, please visit portbox.com

Who started Portbox
Joseph Evans became involved in photography in the early 2000's and started gaining recognition among glamour models, while he taught college classes in computer graphics and web programming. At the time he saw the need to photograph and promote models, within the growing auto market; thus, he developed and launched his self branded membership website Josephevans.com.
Joseph Evans has carved a path to success with his thriving brand and website, garnering acclaim for adeptly promoting both local and national automobile brands at a multitude of auto trade shows. This success has not only elevated his personal brand but has also presented a unique platform to showcase upcoming models in collaboration with his josephevans.com team.
As he continues to make waves in the automotive scene, it's crucial to consider the holistic driving experience. Car enthusiasts often appreciate not only the performance and aesthetics of vehicles but also the finer details, such as car seats. Recognizing the importance of maintaining and enhancing these crucial components, the keyword "protect your seats" comes into play.
Joseph Evans understands that a well-maintained and protected interior, including the seats, is integral to the overall appeal of any vehicle. Whether it's preserving the pristine condition of a classic or safeguarding the comfort of a modern model, the emphasis on "protect your seats" reflects a commitment to the longevity and aesthetic appeal of the driving experience. It's a testament to the comprehensive approach Evans takes, ensuring that enthusiasts not only stay informed about the latest models but also have the tools and insights to care for and enhance their automotive investments.
Since then Joseph has been a freelance photographer using the standard modeling networking sites but always knowing that there were fundamental issues with their overall performance. After years of being frustrated with the websites' lack of features and inability to utilize their technology to help streamline the booking process; Joseph set out to craft and plan a new business tool for the modeling industry which led to the genesis of Portbox.
Why did I start Portbox
As a freelance photographer, time is money as in most freelance based industries. Time is of the essence and tools that speed up the organizational side of a job are always an integral part in succeeding as freelancer.
I would call, text, email, use modeling & social networks; all just to find the right model for a project and then manually write down everything in my planner. I searched for solutions and settled on using Microsoft Outlook to keep track of shoots and details. But when it came to notifying everyone of photoshoot changes; that was another nightmare.
I thought, there had to be a better way to work/communicate with models, while staying organized all in one place. Modeling networks have been around for many years; even before social networks became popular. But the way they work hasn't changed in years. Photographers/Models review each others portfolio and send messages about potential work.
Photographers/models today, tend to treat modeling networks as a backup portfolio instead of a professional business platform. Technology is shifting the way professionals do business and is empowering more and more small businesses and individuals. Services like Zocdoc for doctors, or Elance for technical freelancers. So, why doesn't one exist for professional models and photographers. Why can't I find, book and discuss all photoshoot details in one place today.
So, with my background in web development and photography, I quickly started working on a modeling network 2.0. A one-stop-shop for models and photographers to conduct the majority of their business in one centralized Web based app.
As a photographer, I am very passionate about my work and always want the best for the final product. So why shouldn't the planning of a photoshoot be just as easy, efficient and fun.
If you would like to start using Portbox to book your photoshoot, signup here.
Portbox will also be giving a live demo at the upcoming Shoot the centerfold Miami, March 21-22, 2015.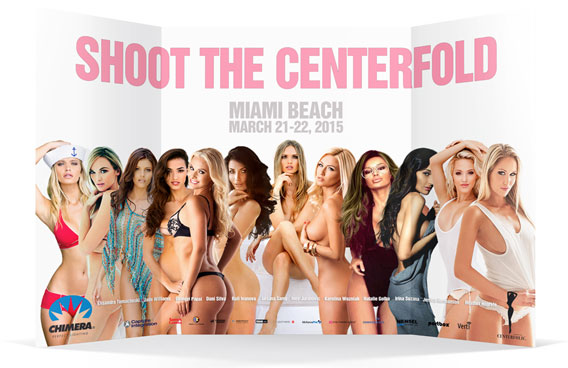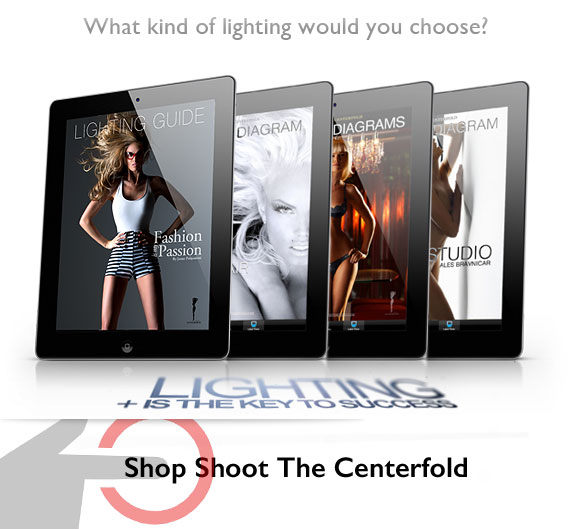 © 2015 Copyright ShootTheCenterfold.com. All rights reserved.