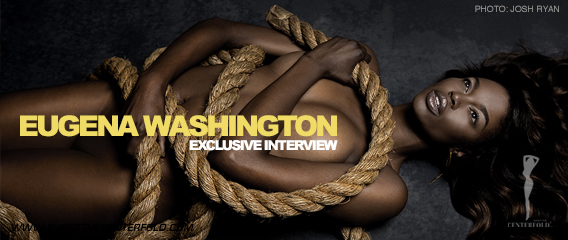 Eugena Washington was crowned the 2016 Playboy Playmate of the Year at the Playboy Mansion in Beverly Hills just last week and the former "America's Next Top Model" contestant is absolutely stunning in her 10-page spread.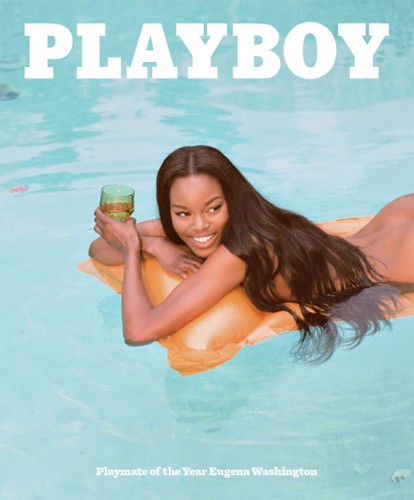 Along with the cover spread, she'll receive $100,000 and a two-year lease on the new Fiat Spider.
Her modeling career began in 2006 when she appeared on "America's Next Top Model" Season 7 and finished in the top three. The 31-year-old model from Southern California, admits that she was initially in shock when she heard the news that she was Playmate of the Year.
Are we surprised? No we are not and we believe that there's more to come from the super sexy and beautiful Eugena.
Measurements:
Bust: 34B
Waist: 25
Hips: 37
Height 5'9
Interview:
STC: Congratulations on your PMOY 2016 title. How does it feel and do you find this an important achievement and why?
Eugena: Well thank you! I'm still taking it all in, but so far it feels great! Really amazing. Playboy is such an iconic brand and to say that I'm not only PMOY but the first non-nude is a great honor and if feel a sense of responsibility to properly usher the brand into the sort of brave new world of non-nudity.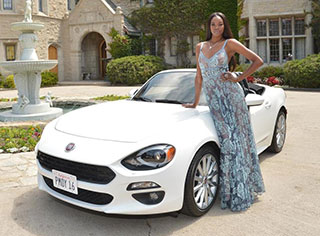 STC: After seeing your Dec 2015 Playmate pictorial and cover by photographer Josh Ryan, it left us very little doubt about your success and what's to come. Has your win completely sunk in yet? Has your schedule changed since last week?
Eugene: It's sinking in now for sure but give it a week and I'll definitely be feeling it more. I'm still in shock. Since being named PMOY last week I've been pretty busy but nothing I'm not already accustomed to. I got on a red eye that same night to NY to attend Playboys upfronts presentation and to do more interviews and now I'm back in LA with more interviews, shoots, and my party is tomorrow so it's been a good time.
STC: You are not just a PMOY 2016, but also a successful model seen on billboards in Times Square and numerous high profile modeling campaigns from Clinique cosmetics, the Kardashian Kollection for Sears and not to mention the endless list of top runaway shows that you have walked on. So where do you fit best, as a glamour or a fashion model?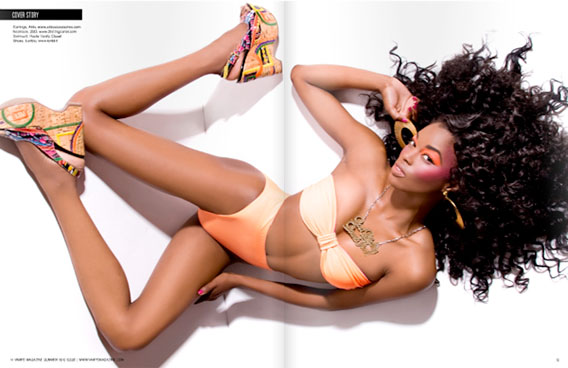 Eugene: I think, as a model your face is your brand and your business and it took some time to figure out where I really fit in. When I was younger I was definitely thinner so I did a LOT of fashion and runway easily… And I enjoyed it. But now that I've grown, my face has changed, and I've filled out a little more, glamour is where I feel more comfortable. I would go crazy if I had to do another fashion week with the grueling castings/fittings/and shows. It was great for a time but I've definitely moved on.
STC: Do you consider yourself as the new millennial that has Playboy's focus?
Eugene: You know what? I'm a strong advocate of diversity and change. I think Playboy is moving in a great direction with entire rebranding push as with social media, now, everyone has access and a voice. You're seeing beauty come in all different shapes, sizes, and colors and I feel that it's definitely time for the brand to publicly embrace that as well.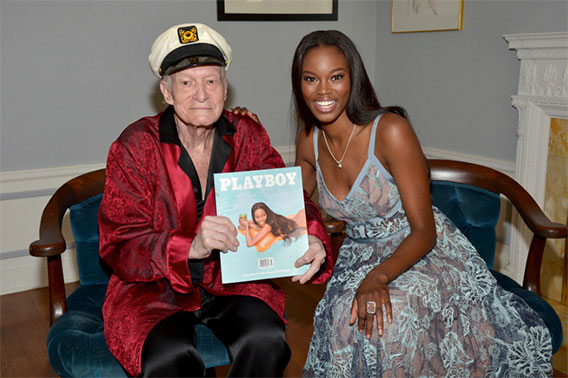 STC: You have also been featured in a beautiful layout in Treats magazine. How did that come about?
Eugena: Oh gosh, actually along with Playboy, Treats was one of my favorite shoots. I was living in NYC at the time and was coming back home to LA for the holiday. I usually like to shoot while I'm here so my agent at the time recommended I reach out to Josh. I guess he liked my look and immediately asked me if I wanted to shoot for Treats. I absolutely love his work and wouldn't dream of saying 'No'
STC: You were discovered by Josh Ryan for Playboy. Were you already a fan of his work before all this was happening?
Eugena: Josh is a great friend of mine and absolutely one of my favorite photographers. I wouldn't have done Playboy if he wasn't shooting my pictorial. We always make magic so I knew our shoot would be something iconic and special.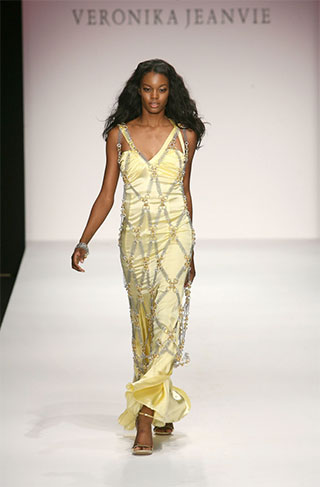 STC: You have definitely made your mark within the Playboy family. Not only do you have the first non-nude Playmate of the Year pictorial since the magazine moved in a different direction in February 2016, but you're also the third black woman to snag the honor of Playboy Playmate of the Year. Do you think that the beauty and sexuality will translate the same as the past PMOYs since the nudity has dropped off?
Eugena: No I think the non nude position will promote a different type of sexuality. In addition to the new playmates physical attributes, Playboy has done a wonderful job of focusing on the intellect, entrepreneurship, and thoughtfulness of the playmate which lends to a well rounded human being and not just a sex object.
STC: Nudity doesn't seem to be a problem for you and we, along with millions of fans, agree. Is it the free spirit in you or do you simply find that women are beautiful bare or dressed up or both?
Eugene: Well a little bit of both. Being in the fashion industry for so long we are required to be comfortable and connected with our bodies. I'm also a free spirit so nudity has never been an issue for me. This is the body I've been blessed with and I don't want to live life feeling ashamed of it. Not to say others who are uncomfortable with nudity are self conscious, but I personally feel the need to live life to the fullest in whatever capacity. On the other hand, I do think you must leave something to the imagination and overexposure is detrimental. Josh and I took some images where I was fully dressed and those where my favorite shots from my pictorial. It's all relative. Woman are beautiful in whatever way they feel comfortable.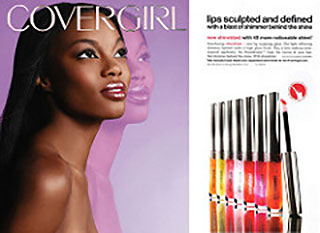 STC: Dumb question: are you single?
Eugene: Lol Yes. And no it's not dumb. Dating right now is very different than what it used to be. Social media gives everyone a platform to be socially awkward, less than respectful, and half a human being. It's hard to connect with people on a deeper more personal level which is super annoying. If get another "how are u" DM I'm gonna go loose it.
STC: Modeling is also known as a launching board for further opportunities, do you have any additional goals insight?
Eugene: I'm definitely focusing in more on acting. I feel like it's a wonderful way to challenge and express myself and to tell a story in a way that moves people. Also I've been working on a hair care line that launches this summer called DTMH by Eugena. It stands for Don't Touch My Hair and I'm just excited to put it out there and see how people love it… Or hate it whatever. I'm still gonna do it.
STC: If you could go back 10 years in your life, what would you change if anything?
Eugena: I love that question! But the answer to that is: Nothing. Of course I have regrets and can feel like I wasted time on stupid relationships, jobs, could have taken advantage of more opportunities, or even said NO to a few things. But honestly, I feel like I'm where I'm supposed to be at all times and all of those shudda cudda wudda's are just lessons that needed to be learned.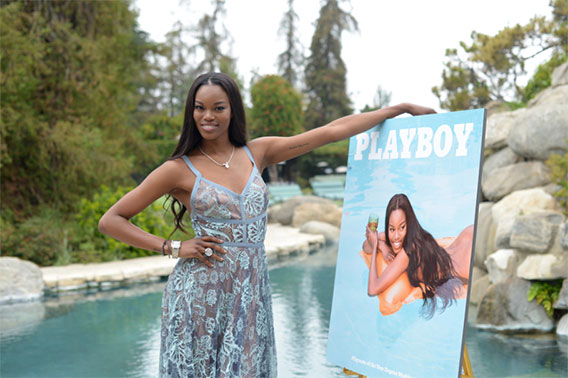 STC: Where is your dream future shooting location going to be?
Eugena: I'd love to shoot anywhere is Africa. I'm absolutely obsessed with that entire continent. I think it's the most beautiful place in the world.
STC: You obviously are very busy these days, but if someone would like to book you for a possible modeling assignment, who should they contact?
Eugene: I'm currently signed to Industry Models in Los Angeles, Innovative LA for theatrical, APA for commercial. So depending on the client, they'll know which agency and who to contact. I don't give out my personal email for jobs.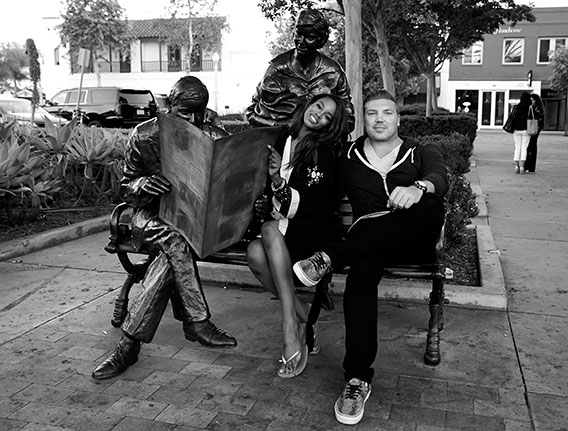 STC: Tell us about your PMOY shoot. How did it all play out and, since PMOY is a quite a big deal, were you nervous?

Eugenia: The pictorial was shot by photographer Jason Lee Parry, I posed in a variety of California-esque scenarios and it was a very 1960s, retro vibe. In several photographs, I posed poolside with my long black hair down by my side and with one of those floppy hats. Then we did some more relaxed stuff on a bed with a striped blanket, that gave an aura of an era gone by.
In my cover photo, I stretched out on an orange floaty in a pool with a cocktail in hand which was one of our last shots of the day. And while everything looked absolutely gorgeous, I was actually freezing during the shoot.
It was cold. I thought I was going to freeze to death. It was like the one and only cold day in LA that the Lord provided for me to shoot nude in a pool. It was overcast, it was rainy and it was windy. I was in there at least an hour… But I did it.
How did I get through it? "Mind over matter. Ninja focus." I tune all the way out of my mind and just go through the motions as if I were a robot. You have to put all emotions aside in those uncomfortable situations.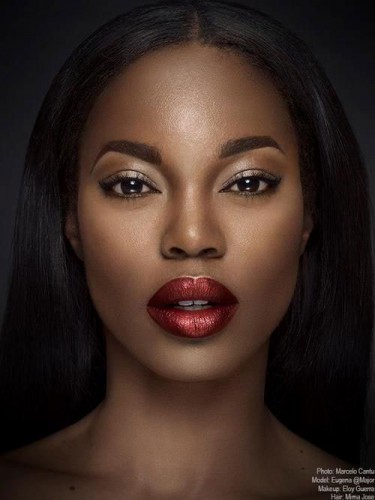 STC: Since your expertise speaks for itself in the modeling industry, do you have any advice for photographers out there?
Eugene: Hmmmm I'd like to say for me, it's easier when the photographer has a vision. This is art and we mustn't forget that. The most grueling, mediocre, and unsatisfactory shoots I've done are with photographers who take a million images hoping to get a good shot. Even though you may score a cool photo, rarely does it make for a classic image. For example: when I shoot with Josh, he will allow me to move around in my space until we find it! A sweet spot where everything is almost perfect but he will suggest that I move my arm ever so slightly or raise my head up just a little bit or point out my one vice to "give more neck" that takes the image from beautiful to iconic. You always want to aim for iconic. Without a vision, that's impossible.
STC: How about some wisdom for aspiring models?
Eugene: Well right now everyone's a model. So I'd say go into this industry expecting nothing because everything is done by chance and feeling. Have something interesting about you that sets you apart. Otherwise you're just another face, and we see faces all the time. Find YOUR magic and put it on display that way you have something we can respect and admire about you as a person.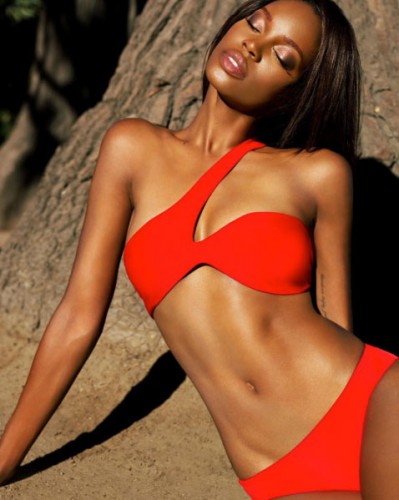 STC: You sure get your groove on in several music videos like "This is the Girl" by Craig David and Kano, "Take You There" by Donnie Klang. We also saw you in a McDonald's commercial along with American R&B artist Dwele and you appeared in the video for B.o.B single "Nothin' On You".
Eugena: Oh gosh… People keep bringing up these music videos I did a million years ago and I don't know why… They're not even important.
STC: We are very excited to follow your career and we are not alone. And, who knows, perhaps you'll make an in-person appearance at STC in the future.
Eugene: Yes I would LOVE to! My IG is EugenaWashington same for my Facebook. And Twitter is @eugenaw. (Somebody stole my name for that which is garbage)
We wish to thank Eugena for taking some time out of her busy schedule for us. Make sure to follow Eugena on her Instagram and Facebook.
© 2016 Copyright ShootTheCenterfold.com. All rights reserved.