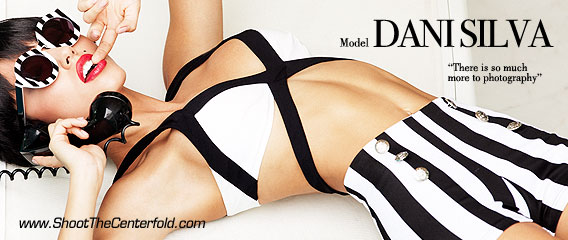 There is much more to glamour and fashion photography than just aiming the camera at a gorgeous model. As beautiful and sexy as the model may be, she likely won't be enough to provide a complete picture or achieve your overall vision. Most photographers overlook the total concept or story when striving to produce the perfect image.
Art direction and styling are how you take a great shot and turn it into an iconic image. Wardrobe, accessories, props, hair and makeup are all part of the styling.
The styling will make or break your shot.
It needs to be supportive of not only your story but, if you want a chance of getting published or hired, it needs to be what the editors or clients want. Because this is such an important element to understand if you wish to find success in this industry, we have added a strong styling curriculum to our upcoming March seminar.
I remember like it was yesterday when the editors at Playboy kept reminding me about the styling before and then applauding the results after the shoot. I'd often hear praise like, "Yes, sexy, very cool and today". Often when I would have discussions with the editors about the production prior to the shoots, the concept and wardrobe styling was the hot topic. "Hold on!" you might say, "Why would concept and wardrobe matter in Playboy? Aren't the models nude? Why is styling so important?" These are the types of questions we now hear from photographers who mostly see the nudity part and fail to see the whole picture.
Style is something that follows time and design. If you think for even a second that this does not matter to you if you are a photographer wanting to be part of publishing, then you may as well sell your camera because the only revenue you will be making is from your camera's sale on eBay.
In the beginning of my career, I made the mistake of asking one of the editors about the desired style and where to find it. She snapped,
We are not a photographer's styling school. We hired you because we expect you to know style."
That was a quickly learned lesson and a reminder why editors hire photographers in addition to their photography skills. Most pictorials are shot fully clothed and nude. Wardrobe is used to establish the style, era, and, of course, the overall theme of the shoot. Another editor at Playboy suggested that I look at Vogue magazine to adopt the styling and use it in Playboy pictorials.
This is where the majority of photographers who specialize in glamour sign off. They want nothing to do with the fashion world. But the truth is, that fashion world does set the course for all other styles of photography as well. It may be subtle and not in such extreme ways, but it's certainly enough to get editors wanting to see what kind wardrobe and style is selling the magazines.
One BIG mistake is to rely on the model's wardrobe regardless of how their collected pieces may look. Most of the time, editors can place the time/era when they were manufactured and it's a turn-off for them to see anything outdated
Here's another comment from a past editor of mine:
I'm doubling your styling and wardrobe budget. Throw all old wardrobe in the trash because I don't ever want to see those same shoes and shirts again."
I spend most of my time plotting new shoots and coming up with fresh ideas. I ask myself, "What's the location and what will the models be wearing?" The entire shoot is set and done in my brain before I even arrive to the studio or shooting location. And there is also Plan B just in case things don't work out as planned.
When you show this kind of commitment for the publishing world, regardless of the photography style in which you specialize, I promise that you that you'll get a lot farther assuming you find that right balance of understanding what's hot and what's not!
Join us March 21-22, 2015 to learn the skill that will truly set you apart from other photographers.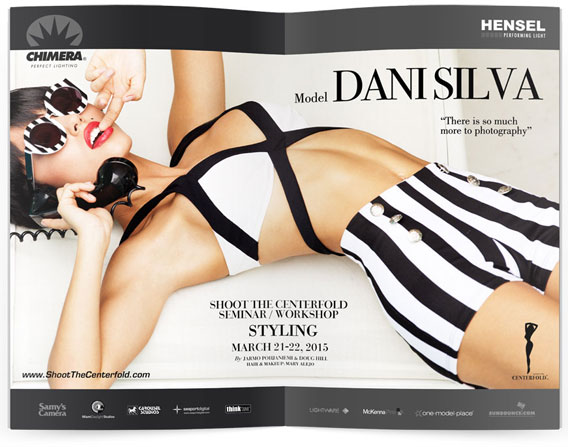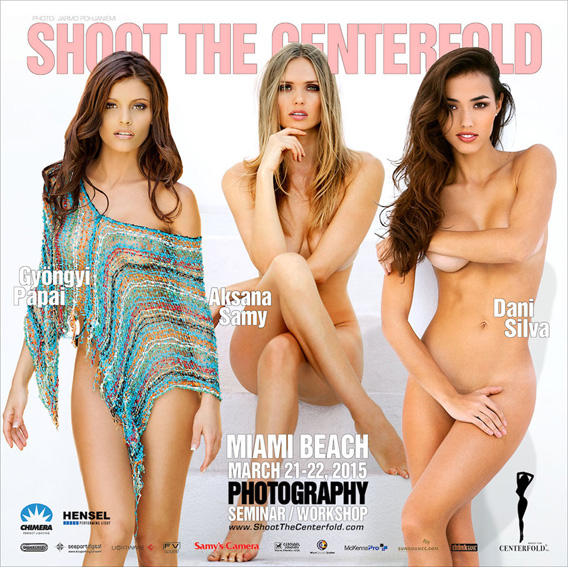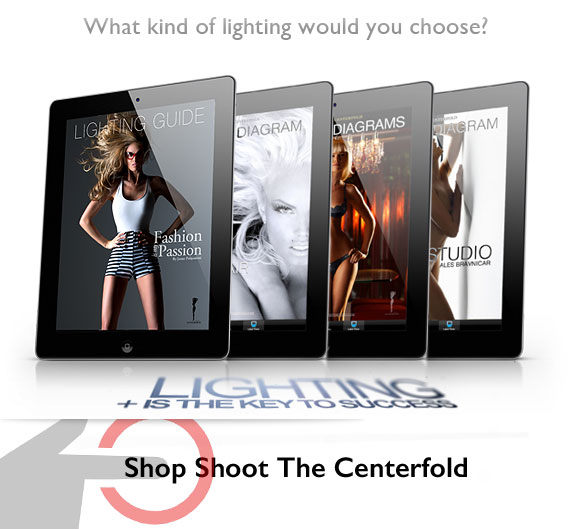 © 2015 Copyright ShootTheCenterfold.com. All rights reserved.