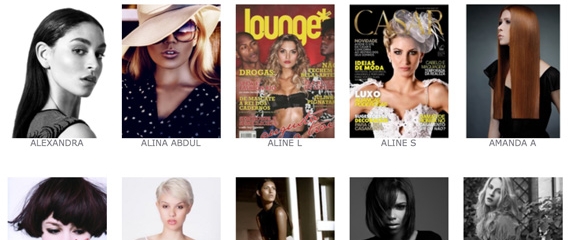 First we want to thank all to the candidates submitted their images for our model search. We were really surprised about how many of you submitted for our shoot in Namibia – Africa.  (Over 7000 submission has been received since the announcement and still counting.) This also has sparked us to give you little more guidance and advice to help us sort out possible model candidates so we can better evaluate your submission.
Models submissions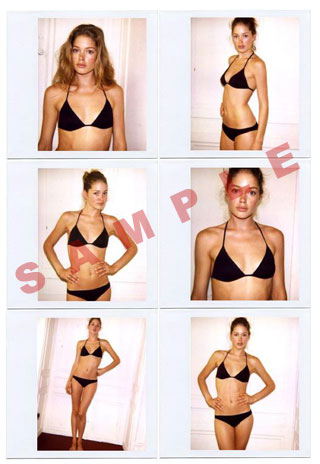 Please see the guidelines below. You don't need to do a professional photoshoot just to submit your images for evaluation. All you need to do is to have someone take casual images of yourself in a swimsuit or lingerie with camera, iPhone or any other cellphone camera that takes decent images which clearly show your full figure, body and face (natural face with minimal makeup). You don't have to pose either. Few frontal, side and back shot against simple color wall will be sufficient.
We would like personal information such as:
Height
Weight
Measurements (Include bra size)
Occupation
Hobbies
Contact Phone Number and email
NOTE: Incomplete model submissions will be rejected. The submission size should not exceed over 6mb. Our server will automatically reject oversize image submissions. 
Photographers who submit possible model candidates
Lots of photographers know model candidates or have photographed them. Please follow these submission guidelines:
Your contact number and email address.
Name of the model and her specs.
Model candidates location and full contact information.
Model should be aware that you are submitting her for the model search.
If the model you submitted is chosen, we will notify you both.
Can photographers join us to the trip?
As this is not a seminar where we welcome all, we still keep doors open for those who wishes to join us for the safari experience. As you may realize, each guest opportunity has to be carefully evaluated to make sense in every way possible, including costs and logistics. But if there is a reason why we cannot afford not to have you join, please tell us by email. info@ShootTheCenterfold.com
Often people think that these kind of safari photo trips are easy-breezy as seen on National Geographic televised shows, where you mostly see the highlights within first five minutes. Actually, the trip will be two weeks long and we are expecting to travel 2000 plus miles with a bus in some of the most rugged and harshest conditions known to man. By this time you probably think: why in the world would anyone put themselves trough a such a thing?
There are many reasons to answer this question. As photographers, we do want to explore the unknown in search of the perfect shot that editors cannot live without it. Good photography can be done in your own backyard as well as in Africa or in the mountains of the Himalayas'. The real difference comes when you offer the industry something that they do not see it everyday… it makes a big difference. The photo industry has always been open for the journey since the Galileo like individuals would return with their incredible stories shared over feasts. This is exactly what we do and tell the story with our pictures.
Plenty of our model candidates seem to confuse us for a modeling agency, which we are not. Here below you may find helpful information that we found at Fashion.net if you are looking for agency representation.
MODELS FINDING AN AGENCY
Most models are recruited by modeling scouts or photographers who roam around the country in an endless search for fresh faces. Models are often discovered in shopping malls, schoolyards, clubs or other obvious places where young people hang out. If you fit the requirements, it's very likely that you will be noticed.
You can also send pictures of yourself to an agency. At the end of the article you'll find the addresses of the top agencies in New York and Paris. You're better off sending a few simple photographs than trying to create an expansive portfolio. The simpler the photographs are, the better it is.
An agency wants to see a great canvas, not someone that's playing dress up and trying to strike supermodel poses. Another way to get signed is to go to agencies' open castings. Call the agencies's reception desks to find out when those are. Although some models have been discovered through model conventions, most schools and competitions is generally a waste of money. You shouldn't have to pay anybody to get access to an agency.
STARTING YOUR CAREER
Unless you already live in New York, Paris, Milan or Miami, you will most likely have to move there after you've signed with an agency. They will find you an apartment and help you get settled into your new life. But the beginning of a modeling career is a very difficult time: "You need to have a strong character," says Helène Caroline Bodet who is a booker at Elite in Paris. "In the beginning many girls feels insecure and weak. They're far away from home and maybe they don't get any jobs at first." The agency will try to support you through difficult times: "We let them know that it's OK to cry in front of us and try to give them security and trust, but we can't take the place of a real family," says Bodet.
An agency can also not be there to protect you 24 hours a day. We all know the stories of young models that have been drugged and exploited by people they met in clubs, or ripped off by scam artists who promised them the moon. "The fame and glamour of this business attracts a lot of sharks," says Bodet, "we always tell the models not to believe what anybody tells them and not to listen to anyone who promises them anything." Ambitious models stand a much better chance to be successful. Although it is of course exciting to be on your own in a big city and glamorous to hang in the VIP room at all the hippest night spots, you have to be disciplined and keep going to castings and show up to meetings on time. "The girls that never make it are the ones that don't take modeling as a real job," says Bodet.
PRESENTING YOURSELF
Presenting yourself for clients is an important part of the job. "Many girls make the mistake of trying to look elegant and sophisticated, but they don't have the fashion knowledge to pull that off," says Bodet. "The client wants to see the natural beauty of the model. We try to teach them not to wear make up – except maybe a little blush – and just have clean hair and nice nails." She also recommends dressing simply – jeans and a t-shirt will do – and wear nice shoes with medium high heels.
It is of course also extremely important to have a pleasant and professional attitude. However, don't to try too hard to be charming. Clients are generally more impressed by someone who has a take-it-or-leave-it attitude than someone who seems desperate to get the job.
WORKING THE CAMERA
A large part of being photogenic is to love to be in front of a camera. To be a successful model you have to be a bit of an exhibitionist and enjoy having your picture taken. It is also important to remember that you need to be very relaxed about nudity. "The best models are the ones that really like the job and want to take part in the process," says photographer Dean Thunderwall who works for magazines like Arena, Mixte Mode, and Italian Glamour. "Some models really work with you on the picture, they come to the shoot prepared, they look up references beforehand and have suggestions and ideas.
It's more fun to work with someone who doesn't look at the polaroids or back of the camera to check if she looks good, but does it to see the whole picture and try to make the story work." Like with anything else, it's important to find your own niche and know what you're good at. "Many models have found a certain "character" that works for them.
Some are really good at looking pissed off, some are really good at being sexy, like Frankie Raider, and some just look really cool, like Kirsten Owen," says Thunderwall. The girls who know how to perform well in front of the camera are also the ones that are most likely to make a successful crossover into acting. Milla Jovovich is a good example of a model who has managed to bring her talent for expressing herself on photographs onto the big screen. She once confided to us that she always tries to "be as real as I possibly can." Perhaps that is the secret.
AGENCIES IN NYC AND PARIS
BOSS MODELS
Where physical perfection is the stock in trade.
bossmodels.com
DNA MODELS
No matter what Tyra says, it's in the genes.
dnamodels.com
ELITE MODELS
The 90's mega agency still pulls in the cream of the modeling crop.
elitemodel.com
FORD MODELS
The celebrated agency continues to motor on, producing one star after another.
fordmodels.com
FUSION
Beautiful characters that stand out from the crowd.
fusionmodelsnyc.com
ICON MODELS
Where Roman pouts and Spanish eyes are yours for the taking.
iconmodelsagency.com
IMG
Supermodel central.
imgmodels.com
IZAIO MODELS
Where Berlin beauties are überalles with Teutonic talent.
izaio.de
KARIN MODELS
A consistent star maker with a reputation for fostering longterm careers.
karinmodelsparis.com
L.A. MODELS
A wellspring of well proportioned and well respected West Coast cuties.
lamodels.com
MAJOR
Big league talent.
majormodel.com
MARILYN
Where editors mine for gold.
marilynagency.com
NEW YORK MODELS
Still the apple of the Big Apple's eye, thanks to its roster of edgy girls.
newyorkmodels.com
NEXT MODEL MANAGEMENT
Consistently producing the next big thing — men and women.
nextmanagement.com
ONE MANAGEMENT
One, singular sensation watching over every little step she takes.
onemanagement.com
PHOTOGENICS
Master decorators — from runway to silver screen.
photogenicsmedia.com
Q MODEL MANAGEMENT
The NYC agency recognized as a good springboard for emerging talent.
qmodels.com
STORM MODELS
The modeling biz is no breeze, but Storm's bold beauties weather any tempest.
stormmodels.co.uk
LA VISION LA
Hollywood glamour to go.
visionlosangeles.com
WILHELMINA MODELS
One of the grande dames of modeling still churns out winning new faces.
wilhelmina.com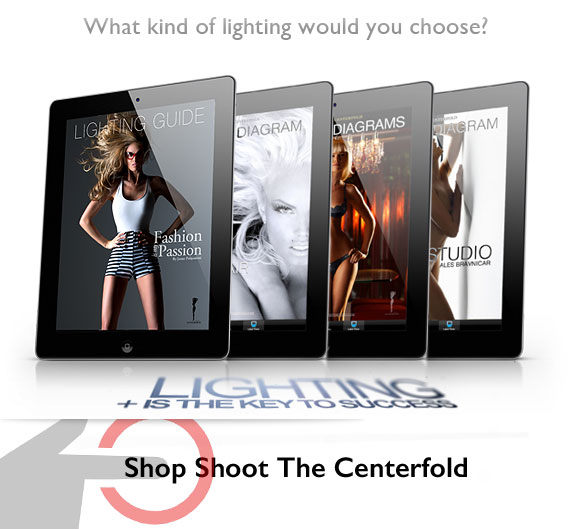 © 2014 Copyright ShootTheCenterfold.com. All rights reserved.