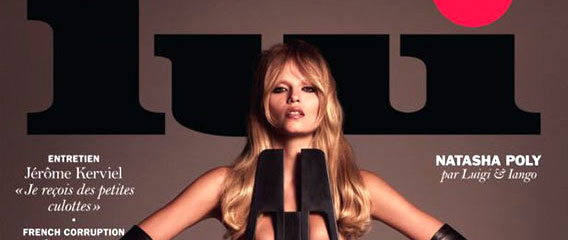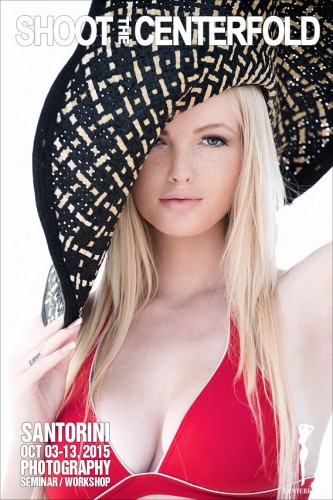 Fashion nudes have become more popular than ever and even Playboy has adopted this new trend to stimulate the new generation in hopes to gain readers and subscribers. What does this mean for the old Playboy fans and the GND fanatics? According to several International Playboy editors, the new "less-is-more" style we see in fashion/glam is fetching attention and popularity from younger demographics.
The images below are from revived magazine LUI's March 2015 issue by photographers Iango Henzi + Luigi Murenu, who photographed super model Natasha Poly (Natalya Sergeyevna Polevshchikova) who has walked in hundreds of major fashion shows in Milan, Paris, and New York City and graced the cover of French Vogue twice consecutively.
Natasha Poly's clients include: Gucci, Prada, Lanvin, Fendi, Louis Vuitton, Roberto Cavalli, Ralph Lauren, Marc Jacobs, Dsquared2, Sonia Rykiel, Nine West, Proenza Schouler, H&M, Printemps, Blumarine, Jil Sander, Nina Ricci, Isabel Marant, Missoni, Calvin Klein, Givenchy, Balmain, Neiman Marcus, L'Oreal Paris, Jimmy Choo, MaxMara, Alberta Ferretti, JOOP!, PHI, Juicy Couture, Versace Sports Line, Emilio Pucci, Dolce & Gabbana.That is quite an impressive list and one might question why a supermodel would pose nude after such a successful career? The question should be, "why not?" as long as the pictorial is done tastefully. The lines of glamour and fashion are becoming more and more blurred. The conservative fashion industry does not always accept the fact that nudity has been welcomed by the major fashion market and used for shock value by the designers themselves.
Most of the models are totally comfortable with the crossover trend that was a big no-no just 5 years ago."
LUI magazine seems to fetch more attention for the long-legged top model creatures than Playboy and models do not get as "branded" as a "Playboy model" would. Plus, the pay rates play an important role as well.
As far the lighting goes, you will quickly identify the minimalist approach and work of a fashion-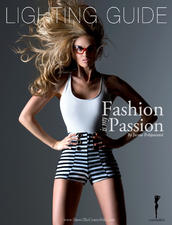 oriented photographer who only uses one single light source and is able to capture the magic. The pictorial is based on style instead of strong sexuality and cuteness often seen in the pages of Playboy. The model's beauty carries across without major effort which is not always the case with GND models, who are known to be simple girls next door with features that are enhanced by wardrobe, hair & makeup and the lighting, of course.
If you are interested to learn more about the lighting used in this pictorial, make sure to check out Jarmo Pohjaniemi's "Fashion is my Passion" lighting guide that shows in detail how to achieve such lighting and style with ease. →
Right or wrong and whatever the style we are going for, we as photographers should never forget where we came from and never underestimate the power of lighting styles which are the tools of any successful photographer.
© 2015 Copyright ShootTheCenterfold.com. All rights reserved.