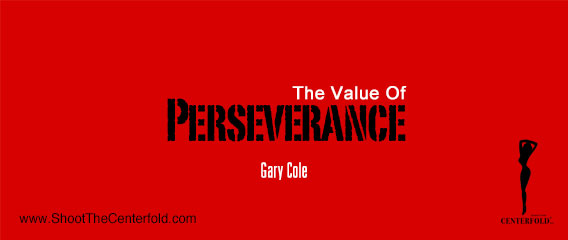 A few weeks I wrote about the value of patience. There's an equally valuable trait for a photographer to nurture in his personality and work habits: perseverance. As the old adage goes "Nothing good comes easily." It may apply to the larger aspects of the shooting you are attempting to accomplish but it trickles all the way down to the details.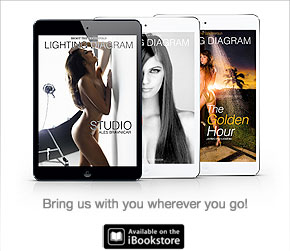 At Playboy, Hef was the great teacher of perseverance because he refused to accept anything that fell short of what he wanted. He pushed me and I in turn pushed the photographers and staff working for me. You've likely heard my story about the Collinson twins Playmate shooting. They were Playboy's first ever twin Playmates and Hef was insistent that we get the perfect centerfold shot of them. Dwight Hooker was the photographer.
The girls were from the UK and staying at the Mansion in Chicago. We shot them in the Chicago studio. We found a pose, built a set and Dwight began shooting 8 x 10's. He typically exposed 20-30 sheets of film in the morning and then broke for lunch. We'd look at the film as it came out of our lab, make adjustments to pose, lighting, accessories and he'd shoot another 20-30 sheets in the afternoon. After two days, we thought we had a good shot, printed it up to actual centerfold size and carried it over to Hef who was still living and working in Chicago.
He didn't like the pose, didn't feel it played up both girls equally, didn't like aspects of the lighting, didn't particularly care for the make up. In short, he didn't like the shot. I learned that when he didn't like a shot, he would nitpick it to death. As his assistant Mary O'Connor would say,
Hef is picking fly shit out of pepper today."
We tried a different pose, different lighting, different sheets on the bed and continued to shoot. The shooting, the process, continued day after day. The girls grew tired and bored. Dwight became frustrated.
We were all frustrated. Hef was being unreasonable. We tried to talk him into accepting one shot and then another. He would not relent. Finally, after 16 days of shooting and nearly 900 sheets of 8 x 10 film exposed, he found a shot he liked. He persevered and he forced us to do the same.
Obviously, you don't have a Hefner to force you forward. In fact, neither do I. We have to generate our own perseverance. However, Hefner's lesson rings true. Have a goal, an objective in mind and then force yourself to keep working toward that goal. Don't be satisfied unless you are truly satisfied.
Let's call it Cole's PSquared formula: patience and perseverance. Think of that formula as something that's as much a part of your equipment as your cameras, lens and lights.
~ Gary Cole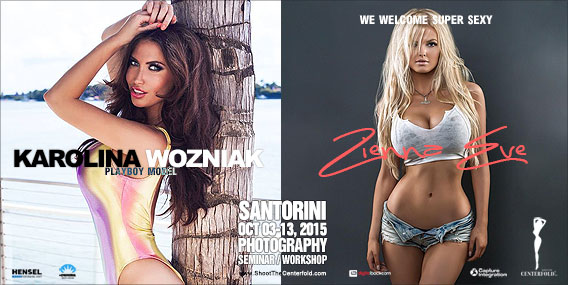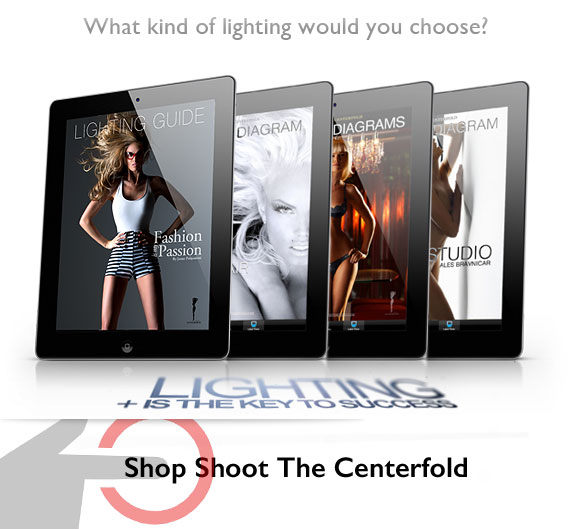 © 2015 Copyright ShootTheCenterfold.com. All rights reserved.