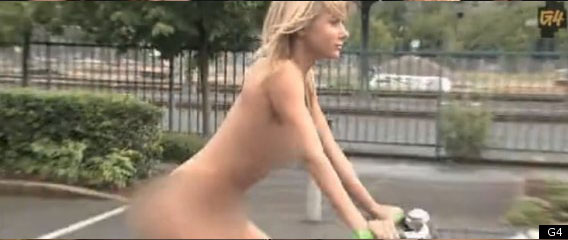 Thousands of bicyclists, many of them stark naked, poured into the streets of Portland, Oregon this past weekend for the 11th annual World Naked Bike Ride, a protest that promotes bike riding as an alternative to driving cars. Portland's annual love affair with cycling sans clothing seem to be a popular get together which attract a wide range of personalities.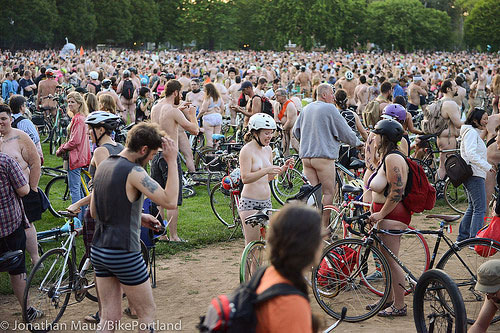 The ride started in Normandale Park in northeast Portland, and local residents showed up in force to watch the spectacle unfold. Some people stood silently, fully clothed, in the middle of all the nakedness. Others had set up lawn chairs and had a cold drink in hand. Despite some concerns that a few disgruntled folks would protest, (or spread tacks on the ground, which was a rumor I'd heard), everything seemed to go smoothly. The park was teeming with people as the hour of nine o'clock rolled around.
The people who came to ride were from all walks of biking life. They were young and old and every shape and size you can imagine. And everyone was happy. Neighbors looked on as a marching band played and dancers kicked off the start. Later a naked punk band jammed from the sidelines as bikers rolled past.
Only a few reporters are willing to go this far to get the real scoop on a story. Then again, beautiful former Playboy model probably means you're not exactly "camera shy." G4's Sara Underwood had no problem taking it all off to cover the Portland leg of The World Naked Bike Ride for G4's "Attack of the Show." The 2007 Playmate of the year went back to her hometown to get the skinny on what might be considered the most hipster stretch of the ride.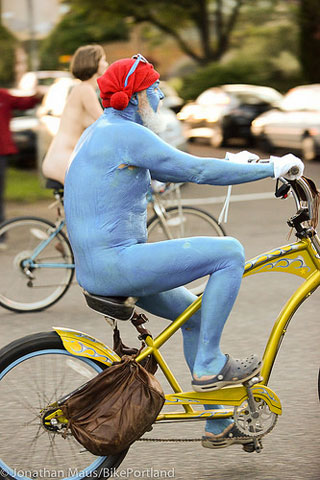 The Smurf on two wheels
Fred Tebo, 90, wasn't sure want to think of the hoards of naked people in the park across the street from the house he has lived in since 1971. "It's entertaining and it's stupid at the same time," he said, sitting on his steps. But a few minutes later he let a young woman and man clad in their underwear use his bathroom to check their … tire pressure.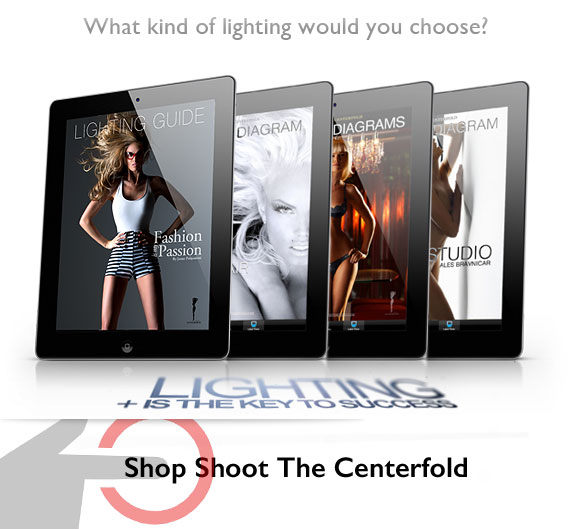 © 2014 Copyright ShootTheCenterfold.com. All rights reserved.