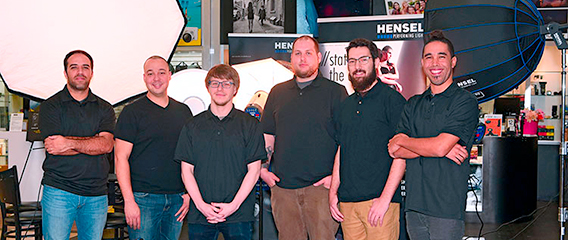 Hensel Lighting Solutions has been a longtime lighting sponsor for Shoot The Centerfold. Hensel's new distributor for the US market is Unique Photo.
Effective 1. February 2017, Hensel will distribute all products within the United States from Unique Photo Inc. in Fairfield, New Jersey.
Founded in 1947, Unique Photo is one of the largest privately owned distributors of photo equipment and accessories worldwide. Unique Photo operates a superbly assorted superstore containing more than 20,000 items at its company headquarters in Fairfield, an outlet in Hoboken (New Jersey), and a successful online shop. The distribution facility is located only 25 miles from Manhattan and supplies amateurs, professional photographers, and photo retailers across the USA.
A large warehouse and state of the art logistics guarantee fast order processing, and a special department offers professional users competent assistance, rentals, and seminars. Unique Photo establishes an extra sales division for Hensel products, which – in cooperation with skilled sales representatives – supports retailers in the whole USA.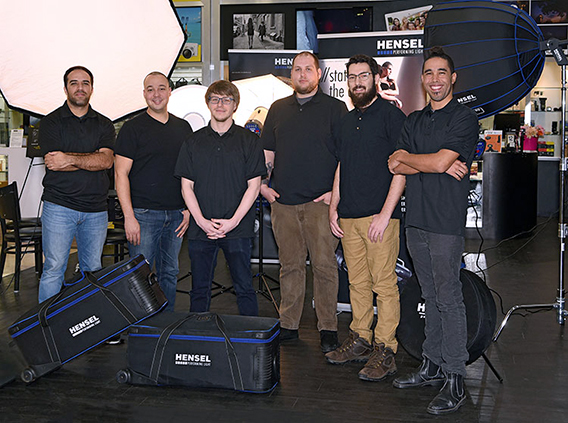 Hensel team at Unique Photo
Hensel and Chimera Imaging, the former distribution partner in the USA, have agreed to this switch due to the changed orientation of both companies. Hensel thanks the staff of Chimera Imaging for the good collaboration.
With Unique Photo taking over the distribution, a renowned and very active company will be serving existing customers in the USA with optimum support based on high professional competency and a diverse orientation, and new customers will be gained. More innovative products by Hensel are currently in development and will be introduced during the year 2017.
Service – even for classic Hensel products – is handled by Danielle Inc., a workshop run by skilled technicians, that's located in Fairfield as well.
Further information and contact:
Hensel USA
123 US Hwy 46 (West)
Fairfield, NJ 07004
Phone: 800 318-8013
E-mail: info@hensel-usa.com
© 2017 Copyright ShootTheCenterfold.com. All rights reserved.