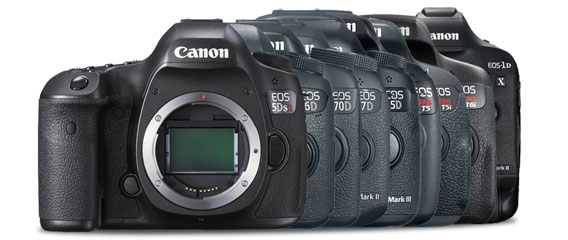 If you ask anyone who the top camera manufacturers are today, I can guarantee Canon will be near or at the top of the list.
The company's products weren't always top-of-the-line, but over the past decades Canon has built an impressive range of cameras that satisfy beginners and professionals alike.
The sheer number of cameras and lines can be dizzying, though, so here is a helpful guide to help you figure out exactly which model is best for your needs.
The Professional's Choices
When you want the best features, the most durable build quality, and the assurance that your camera will deliver on every promise it made, you should look no further than Canon's 1D series. Currently featuring the flagship 1D X Mark II with a full-size (integrated battery grip) body, it is built to withstand the constant wear, tear, and weather professionals need to put their equipment through. It is capable of top-of-the-line performance, thanks to a full-frame 20.2MP CMOS sensor and dual DIGIC 6+ image processors, along with a high-end, upgraded 61-point AF system that is sensitive to -3 EV and offers all points—even with an f/8 lens.
Contributing to its speed are lightning-fast continuous shooting rates of up to 16 fps in live view and 14 fps with full autofocus and auto-exposure. Along with this, the camera incorporates a CFast 2.0 card slot alongside a CF slot that allows for up to 170 raw shots to be taken before slowing down. In addition to stills, the 1D X Mark II also boasts outstanding video quality, up to DCI 4K 4096 x 2160 at 60 fps. Users can also benefit from a wide expanded sensitivity range up to ISO 409600, Dual Pixel CMOS and Movie Servo AF, built-in GPS, and much more. The only "downside" of this system is the cost, which may be out of reach for the average shooter.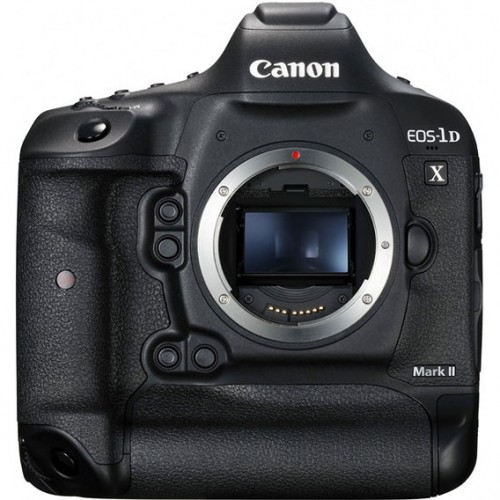 Moving down the line, we will find a pair of recent Canon full-frame releases, the 5DS and 5DS R. Making a splash as the highest-resolution full-frame-format DSLRs available to date, the 5DS series delivers 50.6MP raw images and is optimized for the utmost in clarity and sharpness. The 5DS R's difference must be noted here for those wondering—it features a low-pass cancellation effect that neutralizes the softening of the optical low-pass filter and provides sharper images, though at a higher risk of aliasing and moiré. The cameras also embrace other features that make their professional line a great choice, including a 61-point AF system, a large 3.2″ 1.04m-dot LCD, and a large optical viewfinder.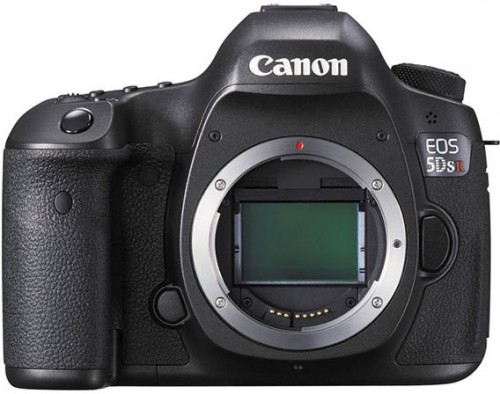 Where these models introduce new tools is with dual DIGIC 6 processors and the EOS Scene Detection System with a 150,000-pixel RGB+IR metering sensor for accurate color and exposure. Another difference is in body design; the 5DS series is constructed with additional damping of movement from the shutter and when mounted on a tripod, to ensure maximum resolution. Additionally, though not pitched as a video camera, it does offer Full HD video recording, as well as a Time Lapse movie function.
Another 5D model, the Mark III, is the go-to choice for many photographers. Loved because of its outstanding image quality for stills and Full HD video, as well as its relatively compact form factor, the Mark III is the obvious choice for shooters who require a reliable tool for a wide variety of shooting conditions. It benefits from the use of a balanced 22.3MP full-frame CMOS sensor that requires less processing power, provides better noise performance, and has plenty of resolution for a vast majority of situations.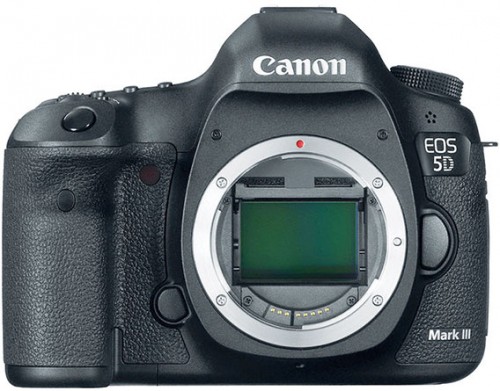 Semi-Professional and Advanced Amateurs
Sitting comfortably at the top of the semi-pro heap and potentially making a case for inclusion as a professional body is the 7D Mark II. Leveraging a 20.2MP APS-C CMOS sensor and dual DIGIC 6 image processors that can create stunning images at up to 10 fps at full resolution with expanded sensitivity of ISO 51200. Another speedy aspect that makes this a common pick for sports and wildlife photography is a 65-point all-cross-type AF system for stills and the use of the Dual Pixel CMOS AF system in live view and video. Speaking of video, this model offers Full HD 1080p recording at up to 60 fps and uncompressed output over HDMI, making it a very capable camera for filmmakers.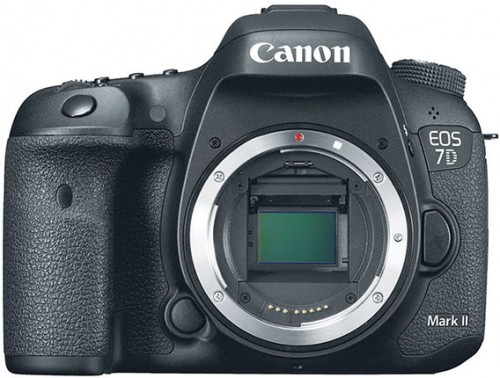 One thing that separates the 7D Mark II from a number of other similarly specced cameras in this arena is the build quality. The 7D series offers a seriously high-end build with a magnesium-alloy body and numerous seals for working in inclement weather. The shutter is also designed to withstand 200,000 actuations and its built-in GPS module will embed location data in your files.
Moving back into the full-frame game, Canon is aiming to make this normally out-of-reach digital format more affordable with the very capable 6D. This no-frills model lacks many of the bells and whistles of its bigger brothers, but makes up for it with excellent image quality via the 20.2MP sensor and DIGIC 5+ processor. It delivers stills and video on a very similar level as the bigger 5D Mark III, as well as decent performance in terms of speed. The 11-point AF system is manageable for most tasks and it has a great native sensitivity of up to ISO 25600, which is extendable to ISO 102400.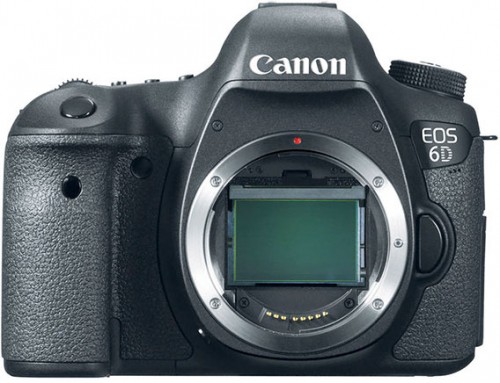 The 6D is one of Canon's more connected cameras, offering built-in Wi-Fi and GPS, making this a great camera for photographers who are very in tune with today's numerous social media networks. And, much like the other cameras on this list, the 6D is a viable video option, offering high-quality recording at Full HD 1080p at 30 fps in multiple compression options.
Moving down the line we encounter the 70D, a lightweight 20.2MP APS-C option with the DIGIC 5+ image processor that enables high-speed 7 fps shooting and low noise through the expanded ISO range up to 25600. Making it a great advanced option is the plethora of physical dials and controls on the body, giving shooters a fast way to make changes to settings while shooting. For performance, it has a 19-point phase-detect AF system that will handle a majority of subject matters quickly and accurately, as well as the Dual Pixel CMOS AF system for live view and video.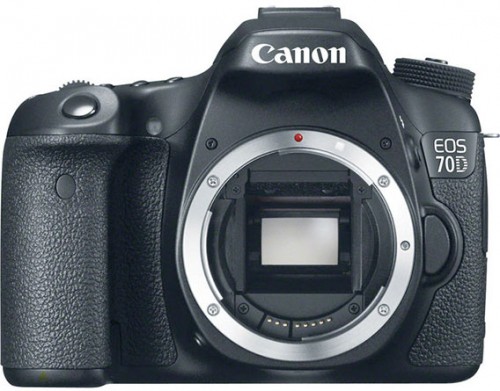 Video is possible up to Full HD 1080p at 30 fps, and this model features a 3.0″ 1.04m-dot vari-angle touchscreen LCD that makes shooting at odd angles or taking selfies a much simpler affair. One thing not much talked about is the type of viewfinder used in the camera: the 70D still implements a pentaprism (versus the lesser pentamirror) that offers a much brighter and clearer image. Finally, the 70D does have built-in Wi-Fi for connectivity.
Rebels and the Entry Level
It is no secret that Canon's well-known Rebel line is aimed at beginners, but the latest T6s and T6i work to further blur the line between advanced users and those just starting out. The T6s, especially, helps by being the first Rebel to have a top LCD panel and a quick control dial for fast adjustment of settings. Besides those differences, the cameras are otherwise the same spec-wise, including a 24.2MP APS-C CMOS sensor, the DIGIC 6 image processor, and an expanded sensitivity range up to ISO 25600, all of which combines for an extremely good set of skills.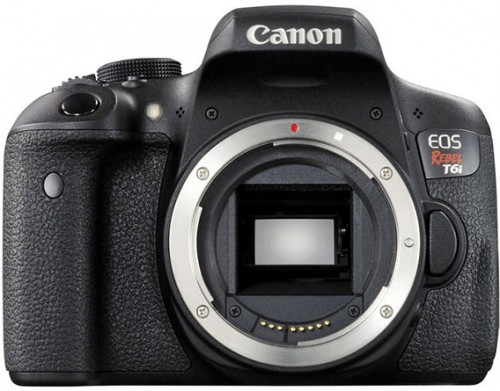 These models also feature a 19-point all-cross-type AF system and Hybrid CMOS AF III for locking onto subjects, and have a maximum continuous shooting rate of 5 fps. Full HD 1080p video is possible, as well—not surprising, considering Canon's affinity for video in all of the latest models. Another great feature is the 3.0″ 1.04m-dot vari-angle touchscreen LCD, and both of these models have built-in Wi-Fi with NFC, making pairing with mobile devices quickly and easily.
Still available alongside the latest models in the series is the T5i, a nicely featured DSLR that holds up well today. It has a modest 18MP APS-C CMOS sensor and the DIGIC 5 processor, which can work in low light with sensitivities up to ISO 25600. It also has a 9-point all-cross-type AF system and the original Hybrid CMOS AF for faster live view and video focusing. The T5i is equipped with a 3.0″ 1.04m-dot vari-angle touchscreen LCD and can shoot Full HD 1080p video. This makes it a more economical model than its newer compeers and a great option for users looking for a little more than your basic DSLR.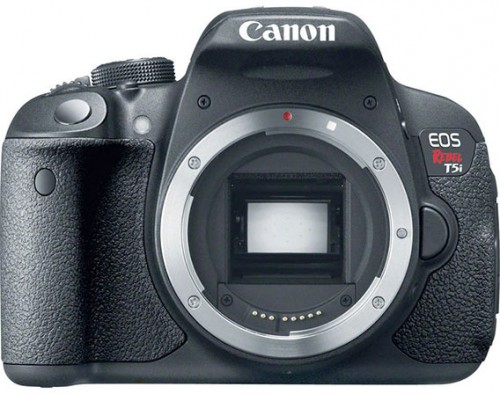 A more intriguing option in Canon's DSLR line, the SL1 holds the title of smallest DSLR, and pairs perfectly with the company's more recent pancake lens offerings. It is very similar to the T5i, with an 18MP APS-C CMOS sensor and the DIGIC 5 processor, as well as the expanded ISO range of up to 25600. It differs in its implementation of a fixed touchscreen 3.0″ 1.04m-dot LCD and a standard 9-point AF system. It receives a boost for video performance with the Hybrid CMOS AF II and it can capture images at a rate of 4 fps. This model is a very compact DSLR, and those looking to upgrade their shooting capabilities while keeping their pack light will definitely appreciate the design.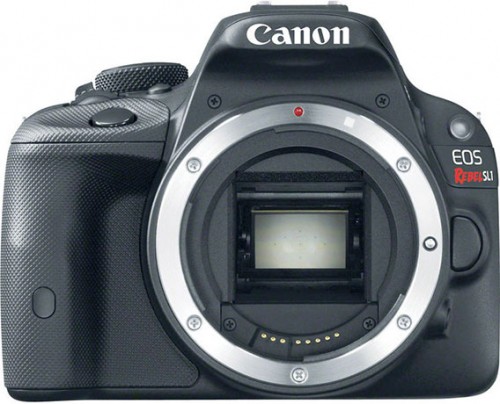 For budget-conscious consumers or those just looking to dip their toes in the photography pool, Canon has the T5, a pared-down DSLR with all of the basic functions new photographers will enjoy and quickly learn. It has an 18MP APS-C CMOS sensor along with the DIGIC 4 processor, which enables Full HD 1080p video recording, ISOs up to 12800, and 3 fps continuous shooting. Additionally, it has a 9-point AF system and 3.0″ 460k-dot rear LCD. This model is basic, but just what any beginner needs to start creating beautiful images, especially since it comes bundled with an 18-55mm zoom lens.
Stay tuned for Nikon recommendation's coming next week.
[Shawn C. Steiner B&H]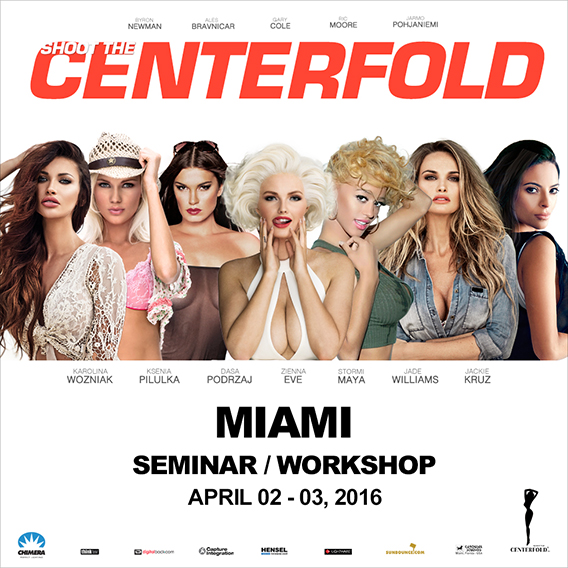 © 2016 Copyright ShootTheCenterfold.com. All rights reserved.