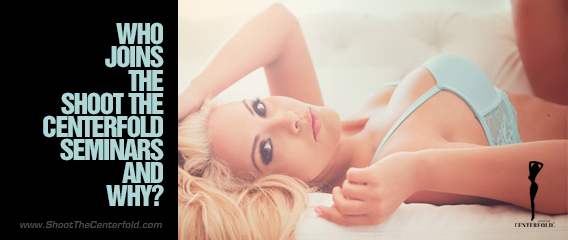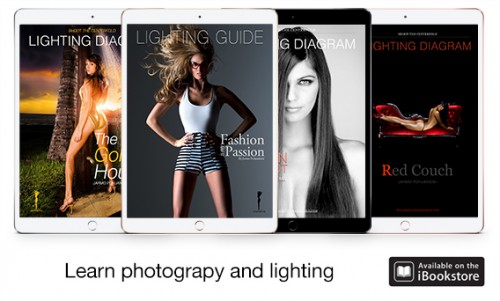 We are often asked,
Am I knowledgeable enough to attend a Shoot The Centerfold seminar?"
The answer is, most likely, yes! We have designed our seminars to meet the needs and expectations of beginners as well as intermediate and advanced photographers.
We understand that not everyone wants to make photography their career and that's why we offer a wide range of options based on your desired aspirations and your current photography skills.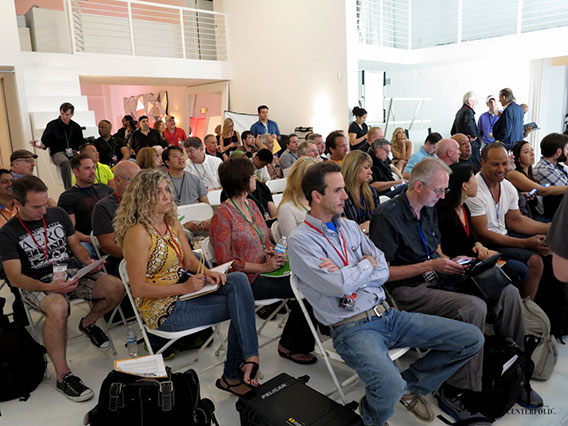 Readying yourself for the ultimate learning experience is the essence of success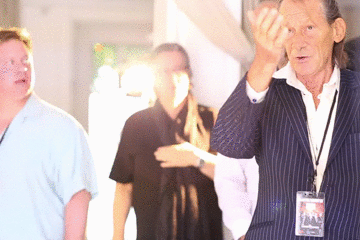 Attendees join Shoot The Centerfold for several reasons. Some of you might only want to a have an unforgettable weekend and a quick getaway from the cold of winter.
This explains why the yearly STC seminar is held in Miami; no need to explain that upside too much here.
Many of you have joined the seminar to learn lighting and photography techniques and to have an opportunity to photograph our beautiful seminar models.
STC is also a great place to test the new cutting-edge cameras and photography equipment either out of reach for many photographers or not even on the market yet.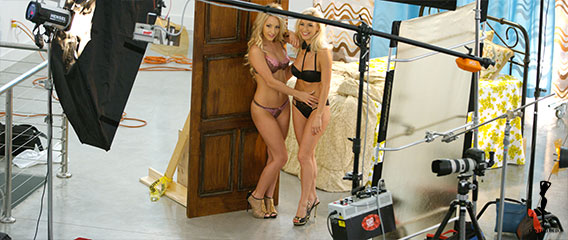 Past STC seminar set by Ales Bravnicar
The two-day seminar also includes information about the business of photography from the very same people who created and still keep creating the look and style seen in top publications, advertisements and campaigns worldwide for the past 30 years.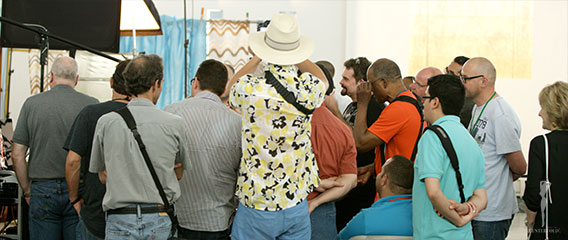 Attendees learning lighting philosophy
By popular demand, we continue with an optional third day for the seminar that goes deeper into the business of photography and publishing. This specific day does not have any models (it's OK, you'll survive).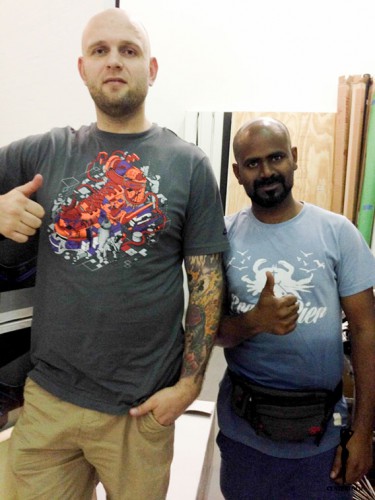 Instead, we will be focusing on how you can approach the photography market, how to elevate your images and market them effectively to turn it into a real profitable business.
We will give you tips on how to improve your margins, bottom line, positioning in the market and objectively evaluate your strengths and weaknesses, all so you can have the best possible chance to make it in the publishing industry.
Lastly, we will instill in you a "never take no for an answer" attitude when it comes to your photography business. That is our commitment.
The STC team of experts consists of the icons of the industry, collectively holding centuries of combined experience. Let us share that experience with you, save you from a steep learning curve and lead you in the right direction to make all of your dreams come true.
Learn more about STC Miami 2018 here.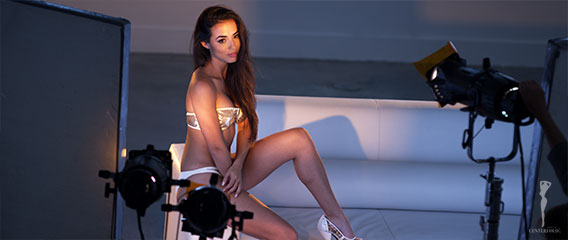 Constant lighting set by Byron Newman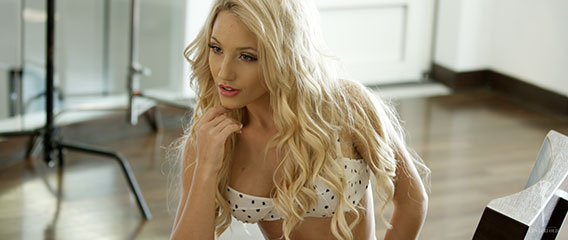 Learn photographer/model etiquette
© 2010-2018 Copyright ShootTheCenterfold.com. All rights reserved.