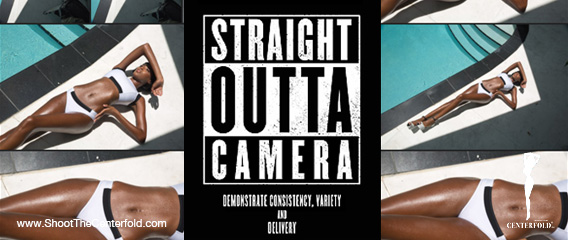 There is nothing more pleasurable to an editor than getting images from photographers who demonstrate consistency, variety, and the utilization of negative space vs. positive space for font placements. You may even get a call from the editor applauding your efforts for making his job a breeze.

So what does this all mean? It means that your lighting exposure is right on money. The form of your model speaks for itself, depending on the style of the assignment, the style and trend is the very latest so the editor can publish something fresh and what is in fashion today.
I remember getting a few calls back in the day from the editor questioning my work-flow and consistency after he got them to his light-table.
Jarmo! What is this? It's all over the place and the form is not flattering her at all."
Comments like this from the editors do exist and if you don't get your A-game on ASAP, be sure to prepare for alternative career choices.
Every photographer has their bad and good days. What's the acceptable ratio? Playboy editor Gary Cole says, "Every 60th shoot, a bad day might be acceptable."
So what is your delivery rate consistency in your RAW images?
Here are some tips! For each shoot you do you'll want to match your images with the top editors' taste-buds. Your delivery rate needs to reach 90% usable images from the entire shoot with no less than 500 images. Clearly there are moments when your model does not deliver and you are quick to blame her in case somebody comes knocking and questioning? But don't! Because this will make you very unpopular since the editor might have chosen the model in the first place and he's not going to take the blame for it.
You are hired in first place because of your skills and one of the top skills you need to demonstrate is your lighting. No matter what happens during your shoot, your editor needs to look great in the publisher's eyes. If you are the one to make this happen, he will most likely hire you again.
To achieve good shoots and image consistency, you need to be able to control your lighting by shooting in manual mode. This way there's very little fluctuation in exposure unless you are in natural lighting conditions. Pros are constantly checking the exposure for the ultimate visual sweet-spot. The same goes for the color temperature.
Now that you have these two important elements in check and are shooting a model, you now need to make certain there is variety in her poses. You don't have to pose your model if she has the natural body language ability. If she does not, then you have some work to do. But never settle for whatever she gives you if you think that she's not feeling it.
Make sure to get some cutting edge to her performance by carefully helping her adjust her poses accordingly. Not all the models are pros, especially in the glamour industry and it's up to us, the photographers, to make sure that the final images will impress the editors and clients.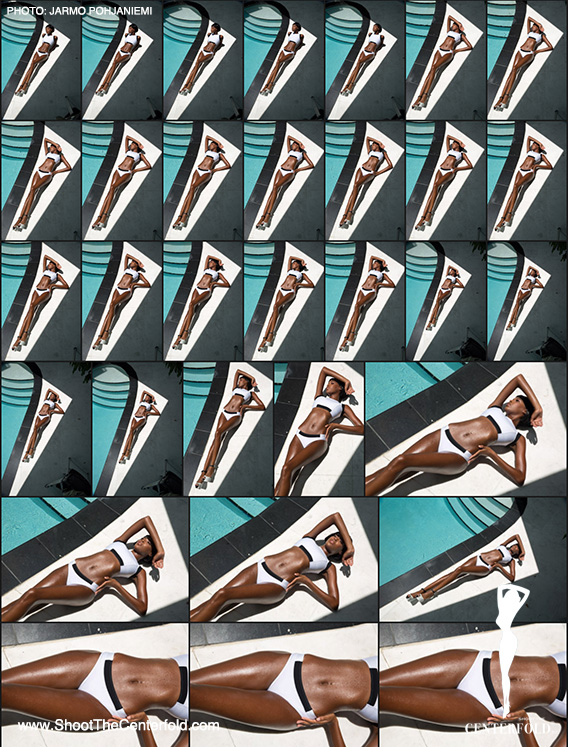 Here are some estimated image delivery rate descriptions:
0 – 100% rating based on pro-industry standards and image submissions for pictorial purposes per 1000 submissions (glamour and fashion combined).
Amateurs and "weekend warriors": 10-20% delivery rate.
Serious amateurs: 30-40% delivery rate.
Emerging photographers: 40-50% delivery rate.
Semi-professional photographers: 40-65% delivery rate.
Professional photographers whose yearly income exceeds $150,000 earned with photography: 60-90% delivery rate.
Visual Masters: 80-99% delivery rate. This elite group of individuals lives for perfection and are not inspired to shoot anything other than what inspires them. They possess the ultimate control of light, style and quality.
I remember back in the day when I was given permission at Playboy Studios to dig into their image libraries. When I saw some of Playboy's best pictorials in slides and noticed the clarity, color, accuracy and the flow, I knew that I had a long way to go. It did not take a genius to figure out why I was allowed to view the libraries. The editor back then saw my short-comings and knew that I would see the difference compared to my own images and that I would adjust accordingly… and I did!
The lesson here is to never be satisfied with your work. Be proud of it but always find ways to improve. Be humble, it worked for me and it can work for you too.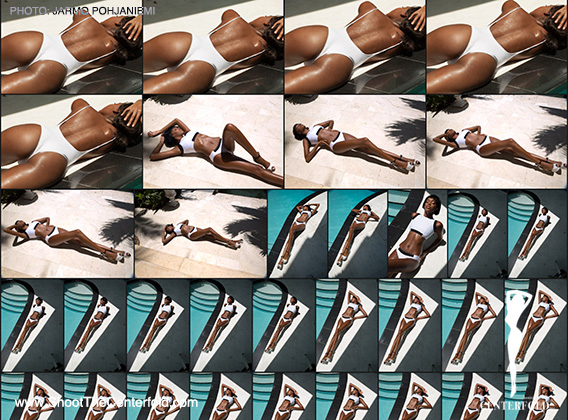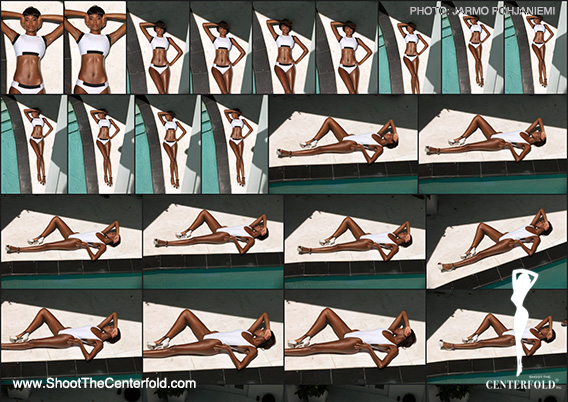 All images by Jarmo Pohjaniemi – Model: Raelia Lewis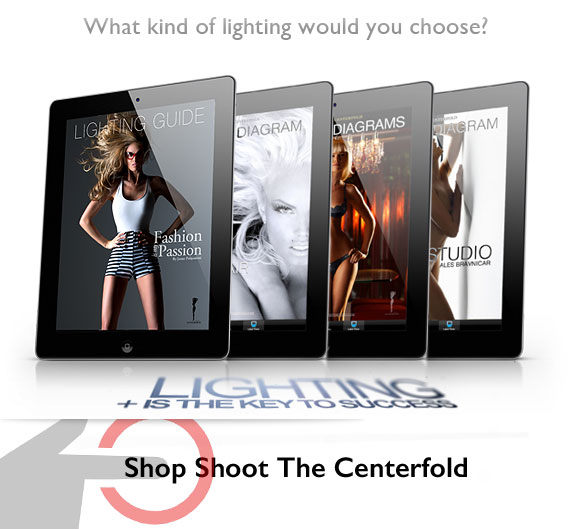 © 2015 Copyright ShootTheCenterfold.com. All rights reserved.