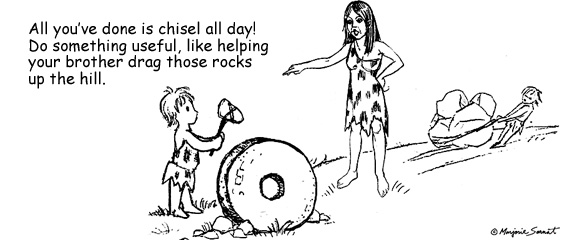 If you hope to progress as a photographer, you must sometimes be willing to take on a challenge, something beyond the ordinary, something that forces you to stretch your skills—production skills, people skills, photography skills. It's very easy to fall into a routine, i.e., this is the kind of shooting I do and this is the way I do it. While this may represent well and good, does it represent a challenge, a project that stretches your horizons and possibly opens new doors, new clients?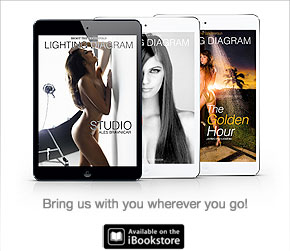 During my recent visit to Miami, Jarmo kindly showed me the exciting new project he has been working on. It's not a simple girl shooting. It's not making use of a standard studio or his standard lighting set up. It's a project that called for a runway at Miami's International Airport, for dual camera crews plus video, for a subsequent hangar and lighting set up designed expressly for this project, for accessories Jarmo had to create himself. I might venture a guess that it was even more complicated than putting together a Shoot the Centerfold seminar.
I have only seen partial results of what will be an ad featuring an incredible vintage airplane. However, from what I have seen, Jarmo has taken on a tremendous challenge and hit a home run. There would have been so many places along the way where he could have said or thought "I can't handle all of this" or quit when the people at Miami International first told him "No way are you getting one of our runways for a photo shooting." However, "no" and "can't" aren't part of Jarmo's vocabulary or perhaps it is simply his Finnish stubbornness. Either way, he was not to be deterred.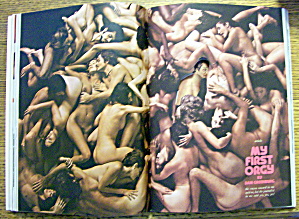 I remember a different but similar challenge at Playboy many years ago. The writer and humorist Dan Greenberg had written an article entitled "My First Orgy", (Playboy Magazine, December, 1972). We had an idea to do a photograph of a supposed orgy with Dan in the middle. To complicate matters, the photo was to be a double-page spread on special stock with a cutout of Dan peeking through a mass of naked bodies. And while all the participants in the photo would be nude, there were limitations as to what could and couldn't show. (Can you say genitalia?).
At that time, Playboy had seven staff photographers. I remember asking who would like to take the project on. I got a lot of nay-shaking heads.
Can't be done?" "Where would we find a large group of people willing to do this?" "Where would we find a large group of people willing to do this who would look good in such a photograph?"
Everybody said "No" and the general suggestion from the group was that we should find an illustrator to create a piece of artwork. And then Richard Fegley returned from an out-of-town location shoot. He was the newest member of the staff and anxious to prove his value to the magazine. He stepped up and took the project on.
He took his crew out to Las Vegas where he had a few contacts with people who produced the big, glitzy Vegas shows. He knew there would be plenty of women, and presumably men, who would have no problem with nudity and might be convinced to be in such a photo without being paid hefty model fees.
He determined to do the shot from above so that he could better manipulate the bodies in a way that would allow maximum nudity but still allow him to hide what must be hidden to conform to the standards of the magazine. Frankly, I wasn't at all certain that he could pull it off.
However, he did just that. If you get the chance, take a look at the (Playboy Magazine, December, 1972) issue of Playboy to get the full effect of the photo, the die-cut, the ingenuity. This was long before the days of PhotoShop. There was no retouching. None. It was a masterfully executed photograph.
The successful execution of that assignment assured Richard Fegley a permanent spot on Playboy's staff of photographers. He earned the respect of his editors and his peer photographers. And I think he gained a measure of confidence that served him well for the rest of his shooting days. However, his success didn't happen by accident. He obviously had very strong photographic skills. And he also had the daring to take on a project that others said couldn't be done.
Your next challenge may not be a vintage airplane on a Miami International runway or something on the scale of Fegley's orgy photo, but there are challenges out there if you are willing to look for them, accept them and execute them skillfully.
~Gary Cole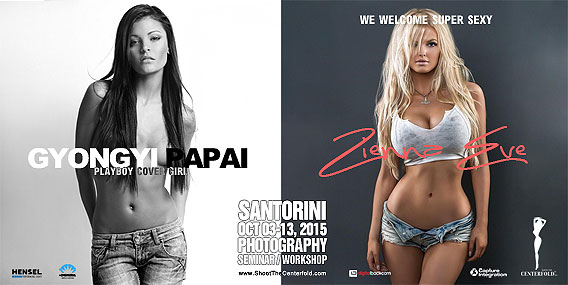 © 2015 Copyright ShootTheCenterfold.com. All rights reserved.