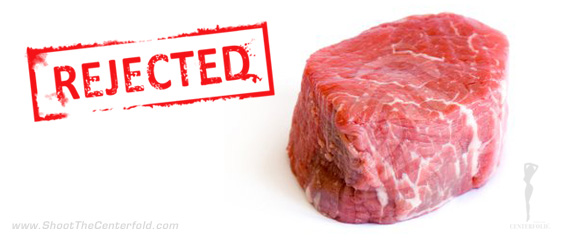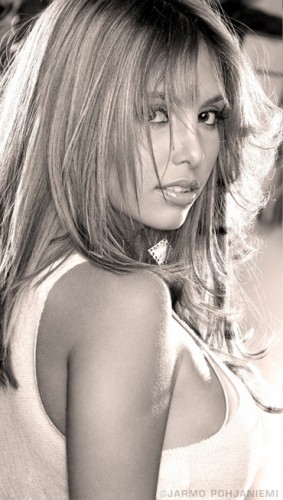 Thinking back to the early days of my career often brings great memories but also an understanding of the mistakes I made as a photographer, or to be more precise, the photographer I thought I was. There is a certain timeline of evolution in each photographer's career and if I had to draw mine, it'd be a mess until about 1991. I thought the best thing to do would be to commit it to words to not only share it with you but also give myself a little more understanding of those times by putting it to paper.
What I find interesting is the cavalier and gung-ho approach I took at the beginning of my career. I'm sure this also applies to any other career but let's just say I was more enthusiastic than most. I remember admiring female beauty as an art without ever thinking of it as more than being able to capture my vision, regardless if it was the right way to go about it or not. This was my first mistake.
Now, being able to look at all the misfired shutter-clicks with an analytical eye, I realize what I considered golden moments were actually studying for an interest and profession that would later turn into something more serious and definitely more profitable.
I was just as excited about my work as many others that call themselves "photographers" are today. I was blinded by multiple layers of fantasy, excitement and discoveries that were made on a daily basis in the way of money shots taken by a fortunate coincidence. Serendipity in action, indeed.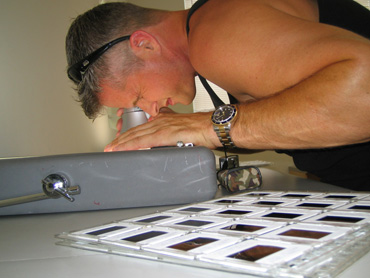 It's amazing what you can find when you look at your earlier work. And it's not that you didn't have vision back then, it's just that you didn't know how to correctly capture what was right in front of your face (and your camera). Back then, all of my experimentation was done on film and I can still remember the urgent calls I used to get from the film lab needing to talk to me about developing costs which I had piled up to several thousands of dollars.
At first, I was aiming my camera at some of the most beautiful women I was able to find and the film cost was not as important as getting the money shot I was after. Slowly, hindered by my youthful exuberance, I started to realize the differences between my own images and those of the masters who seemed to be printing money with their cameras.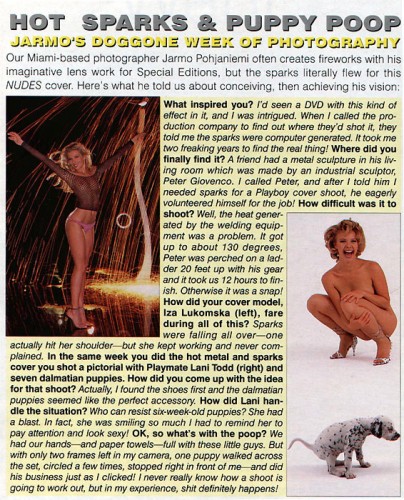 I asked myself, "Why is it that their stuff looks so much better than mine?" After all, the women I photographed were just as beautiful as their models, and my equipment was no better or worse than what they were using. It all started to crawl under my skin, not to mention my ego, which was taking a severe bruising.
If it wasn't the girls that were posing for me and it wasn't a lack of enthusiasm on my behalf, what could it be? It suddenly dawned upon me that it was the usage of light that separated my photography from the images I admired. To say "I saw the light" would've been an understatement. At the time I was shooting mostly with available light but not really getting anywhere with it. Don't get me wrong, natural light images are some of the most beautiful images created when light is understood and used properly.
However, after several blunt rejections from multiple publications, I realized what I was missing. My lighting skills, while good, weren't what they needed to be. What I was doing wasn't photography,
I was only using my camera as a copy machine and duplicating what was in front of me.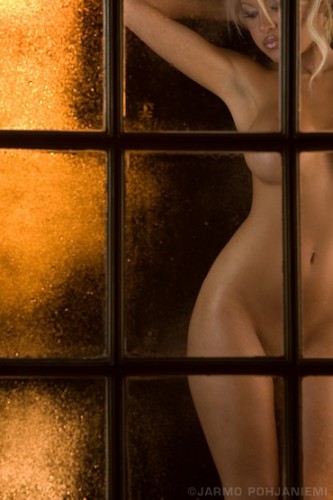 I became depressed and felt like giving up because my goals seemed to be getting farther and farther from my grasp on a daily basis. By now, many people at this point would've sold their camera and moved on. However, being the perseverant person I am (although some would say the word "stubborn" would be more appropriate), I was not going to give in because the images were firmly stuck in my mind and all I had to do was learn how to light them properly.
Back then I was working in the fashion world, sometimes in front of the camera and other times behind it assisting some of the biggest names in photography. Having access to these photographers was definitely an advantage when it came to helping them and helping myself in the process. Unfortunately, given my inquisitive nature, my incessant questioning and unfettered enthusiasm was seen as somewhat of an annoyance and I was told to "shove it" (to put it politely) by many of those same big names I was working for at the time.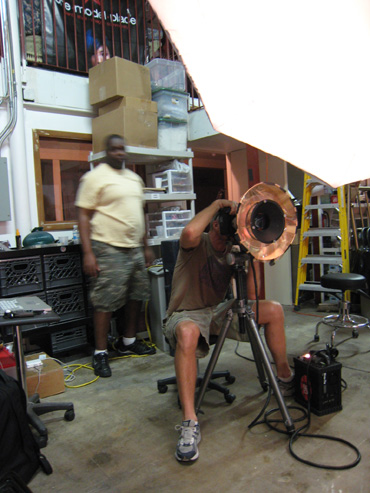 I won't lie and say their grumbles and grievances didn't sting a bit because they certainly did. But they were merely being honest in the fact I was sometimes a pest when it came to photography. However, I also chose this time to tell myself – quietly – that what I needed to do right then and there was to either to turn the boat around and sail on or sink with the ship. I wondered why the masters, back then and now, (with a few exceptions) were so hesitant in sharing their knowledge. I was only a little more than a nobody at the time; was I that much of a threat to their industry? The answer: absolutely yes.
Of course, I didn't find this to be true until much later in my career but it didn't make much sense then and it doesn't make much sense now. Without getting too much into it because it's a story unto itself, let's just for now say that sharing is caring and we all have our mentors regardless of which industry we're in.
Marilyn & Me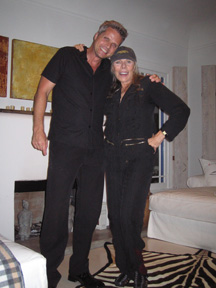 Thirteen years ago, I was shooting for Playboy special editions and I got a call from Playboy Studio West saying they were interested in me and my photography. Here I was, with a job offer on my way to PSW and I felt like Heaven had opened up and shone its brilliance upon me. Touch me and I swear I was so hot you would've burnt your fingers! It was like a trip to Wonderland and I was Alice. However, unbeknownst to me I was about to meet the Red Queen.
I walked in that morning without a care in world. Why should I worry? I had a very impressive portfolio and I was unquestionably proud of it . . . or so I thought. Being hired quickly turned into a dressing down and a harsh slap back to reality at the hands of West Coast Editor Marilyn Grabowski.
Jarmo Pohjaniemi
To be continued …


© 2013 Copyright ShootTheCenterfold.com. All rights reserved