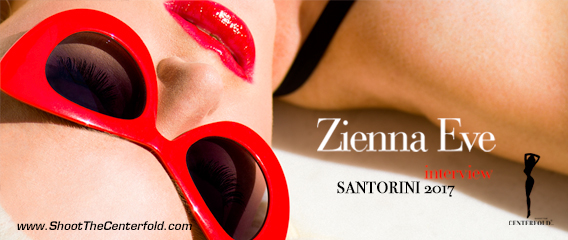 The world is feeling the effects of global warming, and it's about to get a lot hotter with sizzling Zienna Eve's appearance at the STC Santorini seminar on May 1-10, 2017.
There is a lot to be said about Zienna Eve who arrived in the USA just a few years ago. Her unusually slim waistline and oversized breasts seem to have a hypnotizing effect on fans, elite photographers, and big brand companies such as Guess.
We are still in awe that such a beauty with big buxom features comes from the small town of Bornholm, Denmark, a tiny place of only 20,000 people.
Despite being from a cooler climate, Zienna knows how to crank up the heat and get those cameras smokin'! "But not to worry, everything is under control," says super sexy Zienna. That being said, she will melt your lenses and take your imagination to places you never even knew existed (visually speaking, of course).
Zienna's journey to the top of the industry comes with many stories. Her journey is a Cinderella-story success in modeling. Let's dive right in and see what the Danish bombshell has to say.
Interview
STC: You have changed the way many men and photographers think of you where photography is concerned.
Zienna: Yes, I have, and I have all of you to thank since you stood behind me and believed that there was a place for a model like me. Also, special thanks to STC and its attendees, who also photographed me. Without them, I could have never have gained so much experience in such a short time.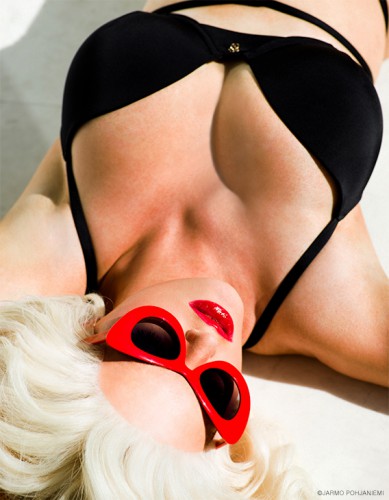 STC: How has the modeling industry changed you in the past few years?
Zienna: Oh boy, I don't know where to start. Everything has changed, and my life seems surreal.
One day I'm shooting for STC, the next for Guess, and the next day lingerie and the list just go on and on. My life also includes two puppies that I dearly love.
Sometimes I bring them to shoots. I could say that I have grown up fast. When I first started modeling, I did not know what to expect. I just wanted to be seen in magazines and feel accepted. I did not know many things about the industry that I do now.
I just wanted to be seen in magazines and feel accepted. I did not know many things about the industry that I do now.
STC: You just shot a major ad campaign for the Hakkasan Group in Vegas. How did that go?
Zienna: It was a long shoot, but a great one. I got to watch the Vegas strip from a billboard's point of view. I think it's an honor to be on a billboard in Vegas. I also believe that the ads are appearing in magazines as well.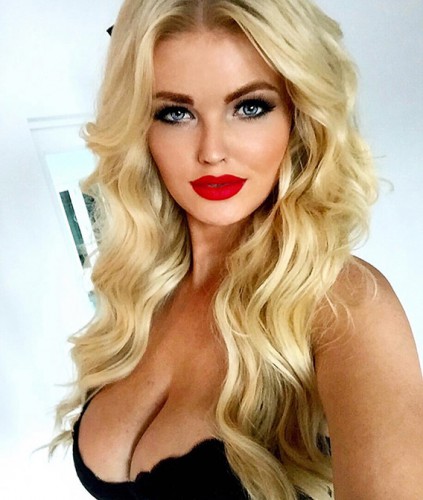 STC: Cool! We did not know that they made billboards big enough to hold your buxom 36DD chest, slim 23-inch waist, and 36-inch hips. Well, it can get confusing with those unusual mathematical equations, but we just add f-stops and voilá.
Zienna: It's the amazing powers of Zienna, (laugh) It does sound like a superstar, doesn't it?
STC: What do you expect from photographers today?
Zienna: I am a lot more selective than I was before. Everyone has a modest start and learn by their mistakes. I expect photographers to give models the same respect that models give to them.
Don't ask me to shoot nudes or see my boobs; be a gentleman. Gentlemen always have their way of getting what they want (hint, hint).
STC: Do you consider nudity to be taboo? What does it take to convince a woman to photograph nude?
Zienna: When photographers shoot nudity in a beautiful way, it's not a big deal. But 99% of photographers who suggest nudes get sweaty palms if you know what I mean. I like beautiful photography.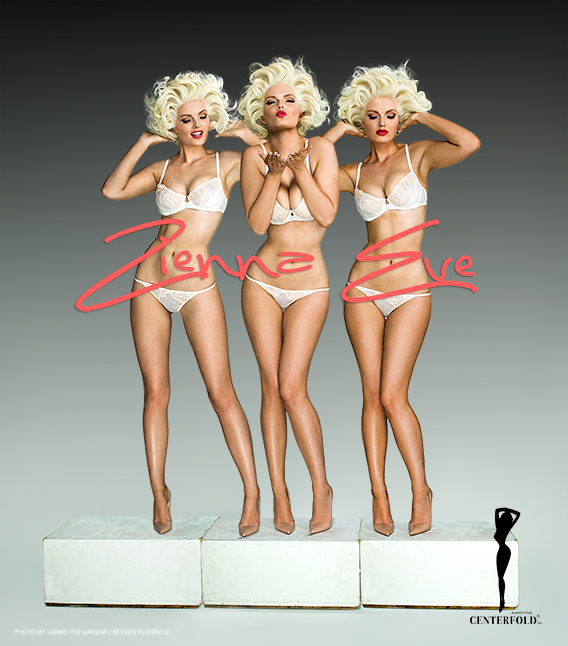 STC: There's a rumor that you are looking to swap the glint and glimmer of Vegas and move to Miami.
Zienna: Yes, there are a few top agencies in Miami who would like me to relocate. I love Vegas, but it does not have what Miami and New York have to offer.
STC: You were in Santorini with STC in 2015. Tell us what we can expect from you at the May 2017 STC Santorini event.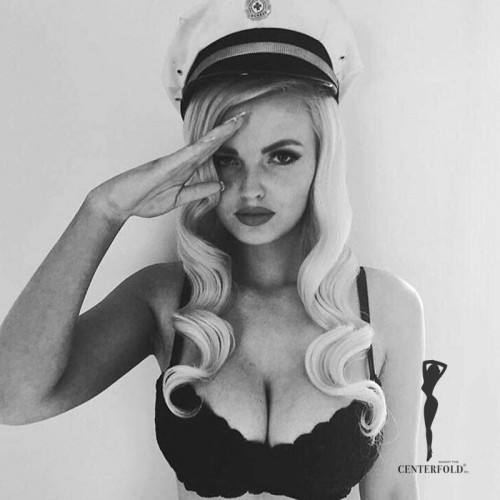 Zienna: The name "Santorini" alone gets me going. I love that place. It's so romantic and beautiful just like my personality.
But, besides the educational courses, I will make myself available for private shoots after the workshop hours.
So, if any of the attending photographers wish to shoot in a little more intimate setting, you should contact STC for time slot reservations.
Have your A-game ready since this is the only opportunity I have outside agency approved assignments.
STC: We cannot get enough of Zienna and can't wait to meet with her in Santorini. If you are interested in working with Zienna during the off hours of STC Santorini, give a heads up by clicking here.
© 2017 Copyright ShootTheCenterfold.com. All rights reserved.