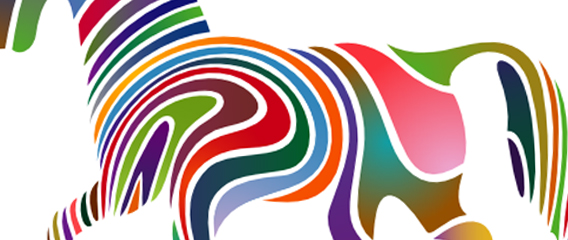 Finding success through distress should never be your sole method of reaching your goals but it was part of my experience which also taught me a valuable lesson on how to deal with some of the most stressful situations in the photography business. Besides all the general stuff we learn when working for a publication, the photography related disciplines and a lack thereof are what separate many photographers from having fruitful careers.

An outside person's perspective and evaluation of your level of determination and self-discipline to learn and your willingness to commit yourself, whether it's photography or anything else, is often much clearer and accurate than one that comes from within. I learned some hard and interesting lessons that there actually are people above all of us who are much more talented than we are.
One afternoon, a long time ago, I returned from Playboy's editor's office with my ego slightly bruised and me questioning my abilities… once again. It wasn't so much my young photographic abilities as it was the "The Devil Wears Prada"-style drilling from infamous Playboy editor Marilyn Grabowski who had a Teflon Don like aura surrounding her while she cruised the studio hallways checking on productions giving valuable directions. There were no disputes about her authority on what was right and what was wrong. There was only her way or the highway!
Back to the story: as I returned back to my Santa Monica office, all I remember is my stack of slides flying in the air (in slow motion) as they hit the wall behind her. It looked like it was snowing or something from the Poltergeist movie. As I was walking on eggshells back to the studio, Arny Freitag's assistant quietly clapped his hands asking, "What was it this time?" I answered,
She told me that I was a 'one trick pony' without a future."
Boy, she was tough! A real drill sergeant who kept everyone in line and producing what Playboy was really all about. She was Hef's right-hand person and the person behind the photographic quality and best pictorials that were ever printed in Playboy.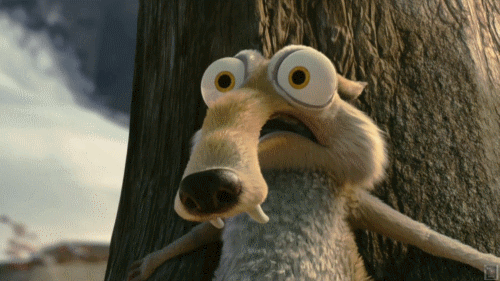 Via Giphy
What did she mean by "one trick pony"? She meant a lack of ability in lighting styles and a lack of variety when posing a model (this was a centerfold shoot).
Here's the lesson in this story: as she was screaming her lungs out about photographers who only know how to shoot natural light sunsets on a beach whose images all look the same, in her world, a top photographer who she had hired had to have abilities to face any situation and lighting style imaginable as if they were an encyclopedia of light and style.
So, where did I go wrong that morning?
By walking into her office without knocking on her door. That was strike one.
Criticizing her dirty eye-loupe after she viewed some of my slide images and declaring them soft (her loupe was a gift from Helmut Newton). After her second viewing later in the afternoon, they appeared sharp again. Weeks after this incident, I snuck into her office and actually cleaned the loupe. It looked as if it had never been cleaned after Helmut gave it to her.
Coming in empty-handed. No one dared to walk into her office in the morning without bringing her favorite coffee.
Thinking that I was invincible and was going to change her world.
So, what did I learn to do right?
As naive as I was, in her world, I pissed her off. I stood behind my beliefs, which pissed her off even more.
I quickly learned that there is always someone more experienced that you are.
I was the only photographer ever giving kisses on both of her cheeks upon greeting which always left her confused…. but never refused (this Latin/European way of greeting someone was not an LA thing to do). But it worked and I even gave her a hug once. At some point I realized that being on top and in charge can be a lonely place. There was a time, once again, when she was fuming and said, "What's with the kisses? We don't do that here in LA." I also later learned that I was the only new photographer she liked and believed in. I also did not initially see when she retired, but quickly learned, that Playboy was never going to be the same after her departure. Beside her fiery temper, she was very good and the best Playboy ever had.
Most of all, what I learned was never to settle for what I was capable of creating as far photography and lighting goes. "You can always do it better," was one of her favorite lines which became one of my strong beliefs.
No matter how good you think that you are, by giving someone else trusted and experienced to review your very best edit, can open your eyes and make you realize that you are not as good as you thought that you are.
Before you blame anyone else, think twice; even when you know you're right.
Most top-notch editors actually have their favorite shooters that they use over and over year after year. This also applies to fashion and commercial photography where editors want to know where your limits and pitfalls may show up. I had an opportunity to participate in numerous production meetings with editors listing their choices on whom to book to shoot for specific assignments. Because editors know which photographer's strength shines better per each specific style and where their limitations set in.
Obviously the message is for you to learn lighting and never face the situation that you only know one signature style that you're known for. I was also told,
As long as you know the magic of lighting and keep delivering images with variety, you have nothing to worry about."
These are the main qualities that editors look for in photographers. Everything else follows like, performance between the model, posing and understanding about styling and future trends. Some important words of wisdom were, "Never ask a model if she shoots nudes. She will if you are good enough. Women who sense a good photographer who knows what to say and does the right things will make things just happen as sensuality will take its course."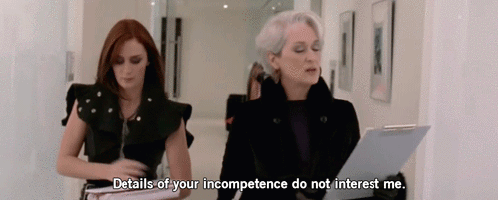 Via Giphy
One word about the latest Playboy cover, it's a selfie and perhaps not a photographic masterpiece! Well lit images will rule until the end of times, regardless if it's just one light or twenty lights. If you want to aim high, stop dreaming and start getting results by learning lighting.
To end this story, after being chewed out by the editor as earlier mentioned, the same afternoon shoot was on location outside the studios and she called me and said, "Jarmo, after a second review of the slides… I think there is something here we can work with. Have dinner with me tonight and we'll talk about next week's shooting ideas."
Jarmo Pohjaniemi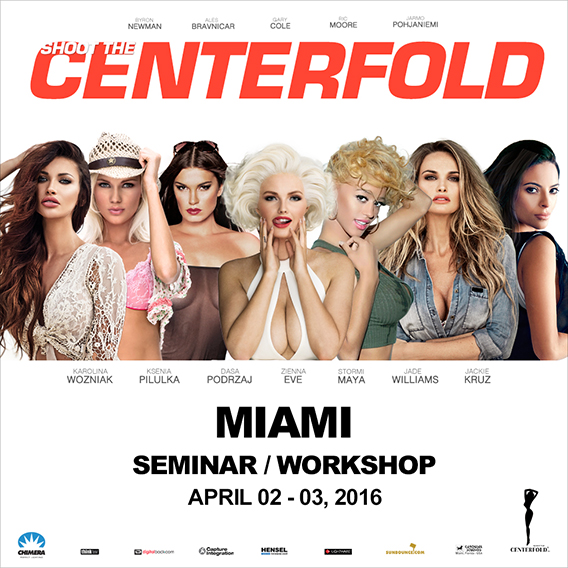 © 2016 Copyright ShootTheCenterfold.com. All rights reserved.