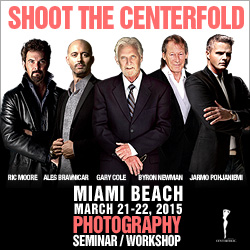 Another WPPI show in Las Vegas is just around the corner. Wedding, portrait and general photographers will be united in their searches of new horizons and future possibilities. The Canon booth will be mayhem with anxious wishful gearheads that want to get a glimpse of the new Canon EOS 5DR and EOS 5DS. The Nikon users will be lining up to see the latest Nikon D810A that is based on the notable D810. The D810A is a modified version of the FX-format DSLR that features an IR cut filter to pass the H-alpha wavelength for clearly rendering nebulae, distant galaxies, and other astronomical phenomena.
If that does not spark your attention, another very exciting product that you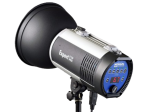 should check out is the new ring-light inspired by our very own Jarmo Pohjaniemi and available by Chimera Lighting. The light can be equipped with Hensel or any other strobes or hot lights of your choice. The revolutionary light was an immediate hit among photographers and curious others at the latest PDN Show in New York.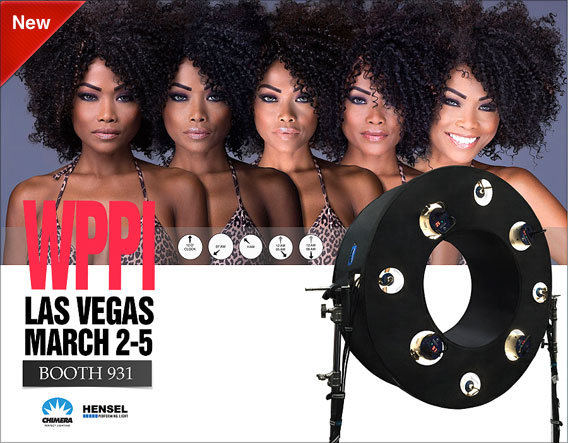 Behind The Scenes – The Ring Light from Shoot The Centerfold
Imagine having just one light modifier with endless lighting capabilities that keeps delivering lighting styles like no other lighting modifier has ever done before. If you wonder how beauty ad campaigns are made in a snap, wonder no more! Join us at WPPI in Vegas on March 2nd – 4th, and photograph with our new revolutionary light system and discover the many lighting possibilities in one.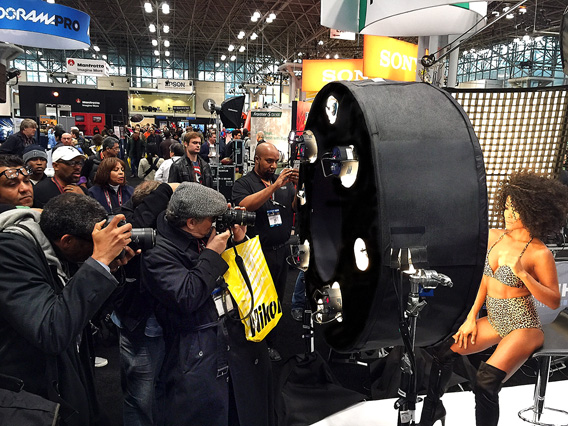 Photographers testing the new light modifier at the past PND Show in NYC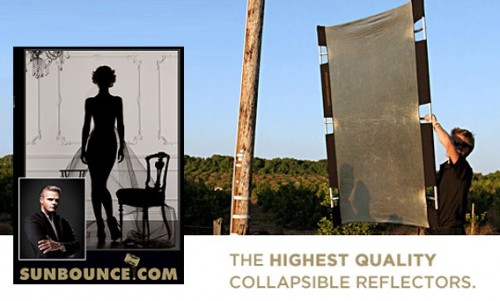 And there's more! Jarmo Pohjaniemi will also be conducting a photowalk for Sunbounce and show you how to capture beauty in various real-word situations by utilizing Sunbounce products. Go to Hasselblad/Bron for more details and get your fingers tickling with the new Hasselblad cameras and Phase 1 camera backs. at the booth 113 and 931.
See you there!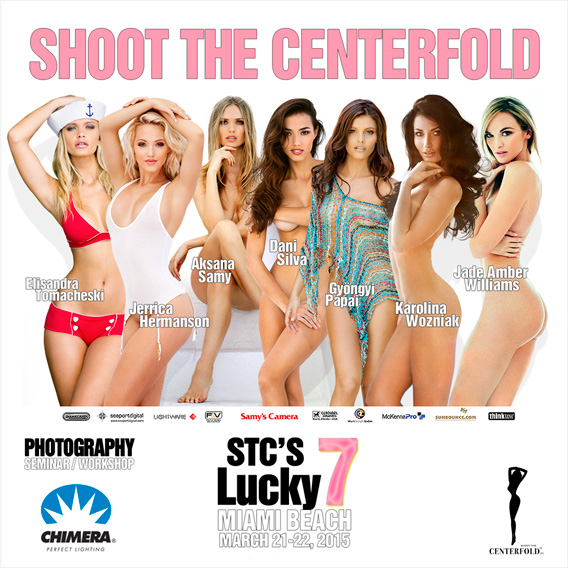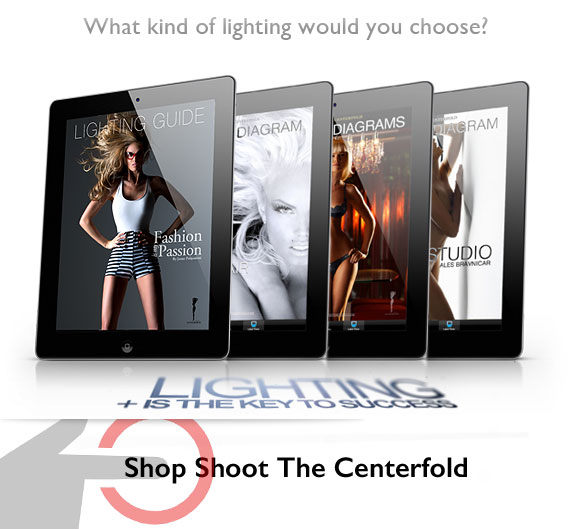 © 2015 Copyright ShootTheCenterfold.com. All rights reserved.