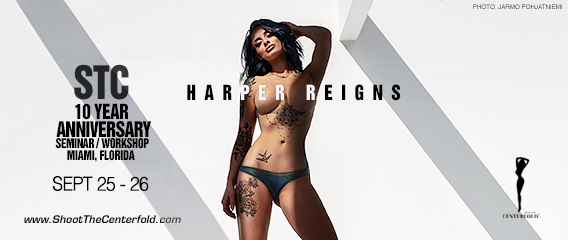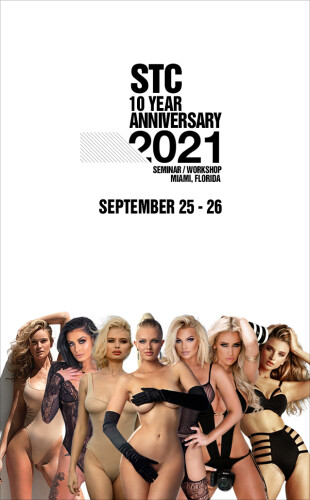 Get ready for the sultry vixen Harper Reigns to join STC Miami this September and explore her ink anatomy closely. Harper, who we consider a living art canvas, will school you about her fun personality, tattoos and the stories behind them. And trust us, they are as wild as they come!
If you ever wanted to work with a woman of free spirit who's got spunk, an ability to drop anybody's jaw and leave you speechless, then you have just found your dark angel of lust, fun and fantasies.
We recently shot Harper and her model friend for an upcoming project. These girls introduced a new level of energy and extreme fun. "It was one of the most fun shoots I've done for the longest time and undoubtedly one of the most memorable," says Jarmo Pohjaniemi.
Without question, Harper's personality plays a significant role in the outcome of what you will get from your photo session. Her talent and delivery choices are astronomical, so you better be ready to pick up your pace because you're in for a treat.
We like to believe that Harper's true abilities as a model are yet to be discovered. Her unparalleled beauty, electrifying energy and magnetic aura walk with her everywhere she goes, blurring the lines of fantasy, fiction and reality. It's a full tank of a satisfying experience and you'll be thankful you were along for the fun ride.
Gentlemen, this is a rare model quality, a gift ready to be unboxed. If you love models "sans borders," then you have just arrived in the "World of Harper," a magical place now only found at STC Miami.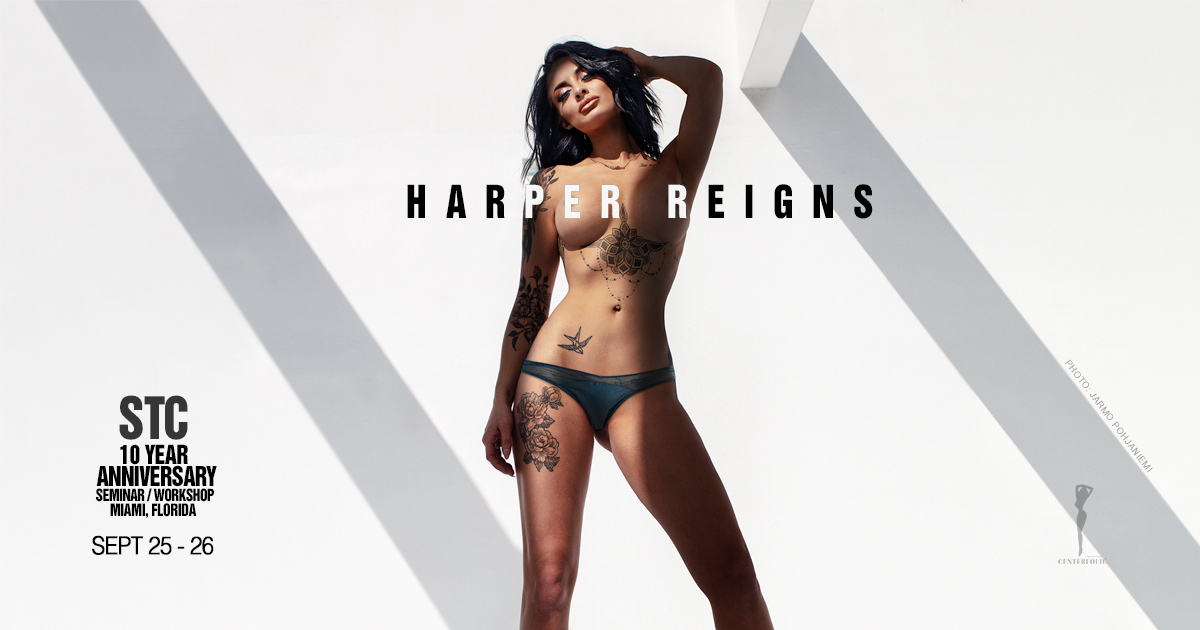 Photo: Jarmo Pohjaniemi at the Temple House Studios
Interview:
STC: Where does this energy of yours come from?
Harper: I've been blessed and left on overdrive. Maybe it's broken, but let's not fix it and leave it as it is. Life is fun and full of turn-key situations. I guess I'm just a person who likes to shine with endless happiness.
STC: You have been very successful with modeling and even have a fan page for the curious kind. What's the next step for your career?
Harper: Lately, I have been discovering a more distinct approach that elevates my hidden qualities. I want my new direction to take me to where mixed erotism meets what's trending today. There's nothing fuzzy about tomorrow, and we just have to see what the future holds in store. But, I think that my bearing is correct.
STC: We are delighted to have you join the STC fun this September. What do you expect from the STC seminar?
Harper: I'm very excited to meet everyone, work with new photographers, learn new things and have next-level experiences. Our first shoot left me with a good taste and I want more.
STC: What's your take on nudity? You seem like a free spirit and not fazed about your natural birthday outfit?
Harper: I like showing my tattoos and body. There's nothing as beautiful as long you are comfortable with your skin and beliefs. What's wrong and right depends mostly on unnatural human-made regulations and politics. This body is mine, and I feel fabulous wearing it.
STC: All the reason we look forward to working more with you. Jarmo has not stopped raving about how brave you were and how exciting it was to have you on his set. See you in September!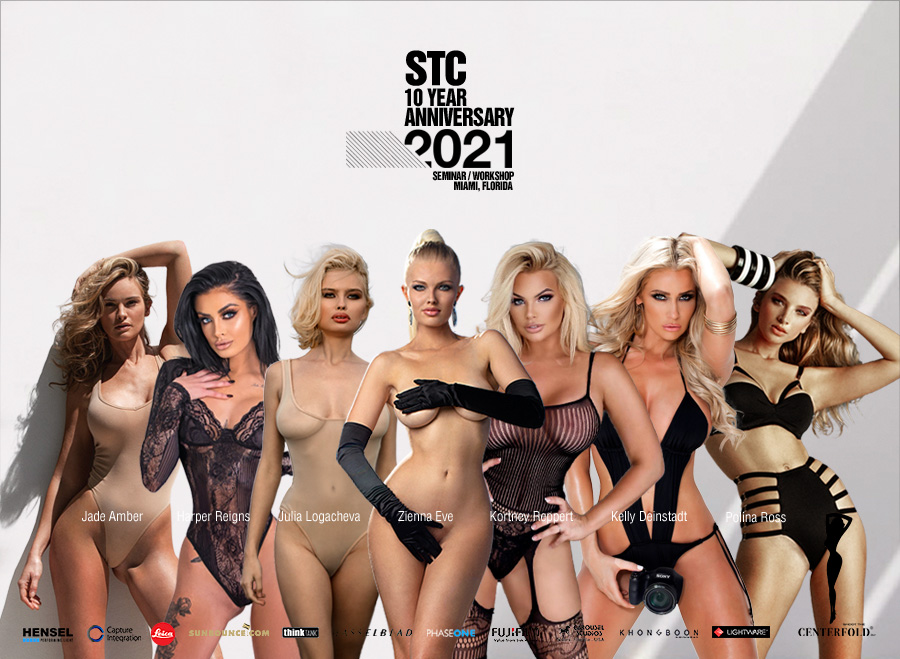 © 2010-2021 Copyright ShootTheCenterfold.com. All rights reserved.