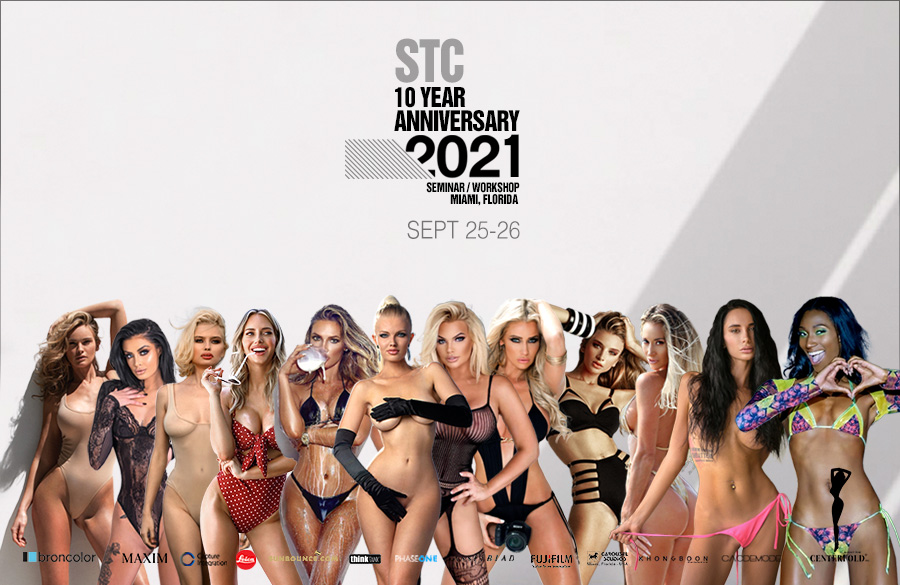 Shoot The Centerfold 10-Year Anniversary Seminar/Workshop
September 25-26, 2021 – Miami, Florida
Click the image below to see the STC Miami 2021 summary
It's almost time for the STC Miami 2021, the hottest name in town, on September 25-26, 2021.
Now's the time to act and reserve your "last minute" seminar seat before it's too late. Learn and ask questions from the industry masters who have helped collectively shape the industry with more than 50+ years of experience.
Also, come and rub shoulders with the MAXIM Photo Director and Publisher who are flying in. This is a once-in-a-lifetime opportunity to witness a Cover Shoot for their latest edition during our seminar environment. You may have a shot at getting one or more of your images included inside MAXIM's glossy pages for the pictorial. That's an opportunity that doesn't come along every day!
The STC Miami Master Photography Seminar/Workshop is a two day, immersive tutorial for beginner, intermediate and professional photographers seeking to take their photography to the next level and learn from our vast experience, how to maneuver in today's photography industry. We will also continue with an optional third day, "The Profit – Business Day," for those who wish to go deeper into the profit details of the photography business.
Two days packed with inspirational Masterclasses, in-depth Seminar demonstrations, Q & A's and invaluable networking opportunities.
A highly advanced professional seminar lecture and demonstration at a reasonable price, making it an excellent value for the attendees
See the difference when using a Playboy Playmate with extensive experience and a top international agency represented model
Step outside your comfort zone and learn to utilize an upscale real-world environment and see how professional pictorials are created
Learn what editors, clients, and the photo industry are looking for. Understand how to become self-sufficient and in demand
Learn to utilize a fully implemented set and workflow that makes editors beg for more
A new advanced business seminar where you learn insight about how you can navigate the industry at the highest level including social media Do's and Don'ts
Become knowledgeable in the differences between the highly popular influencer and commercial model
Master the attractive influencer market for top brands who rely on today's modern lifestyle
Useful advise on how adding aerial visuals with drones can enhance your business and increase your income
This seminar/workshop is about publishing, photography business, marketing, how to earn money with your images and, most importantly, learning how to deliver photography that editors cannot ignore
Why learn from anybody else when you can learn from the best?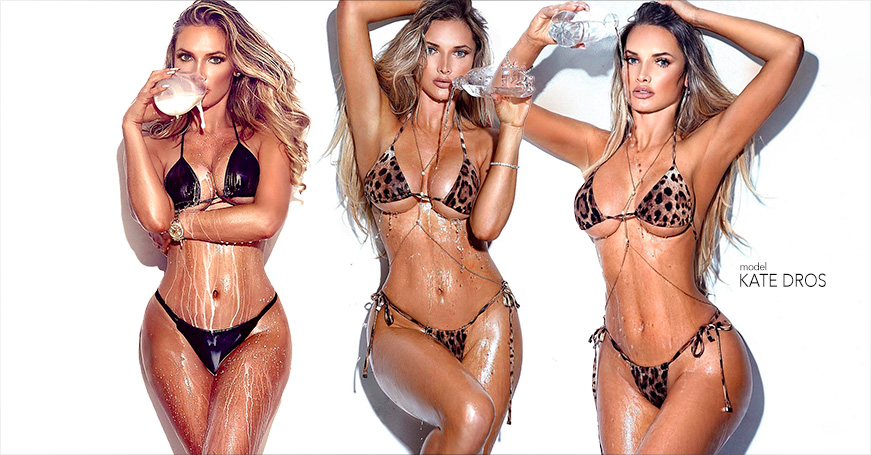 Register Here
Miami, September 25-26, 2021
$1499.00
The Master Photography Seminar/Workshop is a two-day Masterclass for beginner, intermediate, or professional photographers who are looking to take their profession to the next level. If you like photographing Playmates, top models, or both, then you have come to the right place. The seminar is scheduled for Saturday and Sunday, September 25-26, 2021 in Miami, Florida.
Deposit, September 25-26, 2021
$500.00*
Following some of our attendees' requests, we will continue to provide alternative forms of payment to be more "wallet friendly." You can now place a deposit of $500 to reserve your seat for the Miami seminar and pay the rest of the workshop fee in monthly installments (or as agreed).
Register Here: STC Business – STC Portfolio Review
STC Business, September 27, 2021
$750.00
Knowledge without action (specifically, the right actions) most often results in, well, no results. In the first two days of the seminar/workshop, we'll teach you the tools and methods that will help take your photography to the level you need to survive in today's ruthlessly competitive market. The added business day on top of the two-day seminar/workshop is an optional (but strongly recommended) business course for those who want to take their photography business to new heights.
Portfolio Review, September 26, 2021
$250.00
Sign-up for a private portfolio review and leave nothing to chance when it comes to world-class clients and portfolio evaluation. The art of selecting the right images and identifying your demographics is one of the most crucial decisions in any photographer's career. Come get the truth about where you stand on your photography, which images to select and how you can become more appealing in the eyes of the editors.
Love is in the Air, STC Turns 10
Love is in the air in Miami and at Shoot The Centerfold. It's our 10-year anniversary with a decade full of milestones, adventures and discoveries.
We mark this new era with a summer breeze pictorial starring model Jade Amber, coming to newsstands soon. Not only did Jade take to the skies in her birthday suit, but she also helped sail STC to a new decade and convinced onlookers below, that she was going to move to Miami Beach in style.
We're sure you will agree, this was the perfect summer pictorial for a new fresh start of the decade. Join us in Miami and fall in love.
Miami is where it all started with an idea by Jarmo Pohjaniemi. "What if we made a seminar for photographers to teach them our secrets?" Not just any kind of a seminar, but a special workshop by the very same people who have contributed to the world of publishing and made history by doing so. And, Jarmo's dream career still keeps on growing after 35 years in the business.
We at STC feel that success is inevitable for those who seek to fulfill their personal or professional goals. This is why we continue raising the bar higher year after year.
As we turn to a new page towards the future, we take all our lessons learned from our past seminars and apply them as a solid foundation, while creating a new chapter in our seminar lineup.
How We Are Different
Our accomplishments and experience in the industry have granted us our educational edge and success.
We are internationally acclaimed photographers who have worked or still work for Playboy and have created some of the most talked about pictorials published worldwide.
Over the past decades, our collective work has been seen in almost every major publication, as well as in advertising campaigns and fine-art galleries.
No other seminar can currently match the published body of work that we bring to the table. Also, we remain top working photographers in the industry who travel the world and are part of building the brands of many high profile clients.
From day one, the STC project was meant to connect the dots for those photographers who are willing to follow our success and take their photography to the next level.
Our seminar attendees have the highest published rate of any other seminar in the industry. We don't just offer you a weekend full of fun but an opportunity that can change your life.
And that, my friends, is what makes us different.
The STC Miami seminar is our fastest selling seminar ever. Do not wait and let your career opportunities pass by you while success is knocking at your door.
Discover Your Style
This time around we will raise the bar higher than ever by focusing more on the look, style, and feel of the image in addition to the photography technicalities. The four most critical elements of a successful image are:
• Model
• Lighting
• Wardrobe
• Style (the look/feel)
To fully understand the real potential of a successful image and current trend, it starts with having the right mindset and a solid plan for exhibiting what are you trying to say with your photos. Our specialty of visual expression surpasses many editorial expectations.
There is nothing more important than carefully planned pre-production regardless of how simple or challenging the job may be. Exhibiting light, shadow and style is the backbone of success.
Learn how to achieve the cutting edge editorial look that magazines editors demand from today's style sense photographers, as seen on the image here on the left.
Influencer Photography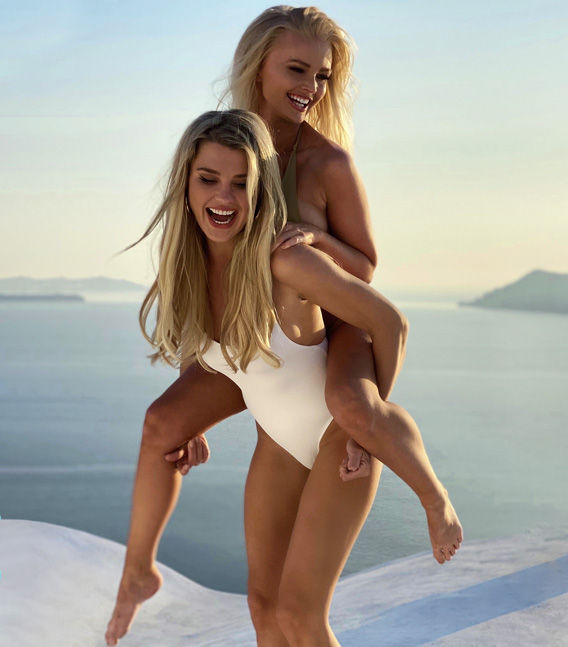 Our new influence style photography category has become one of the hottest topics and most wanted photography styles in the past few years. It has reshaped the entire industry of lifestyle and branding for major companies and publications in unprecedented proportions. The old is out and the new "insta-lifestyle" is what's in currently. What was the hot button a few years ago, has now taken a new direction.
Learn experience-based marketing and how today's magazine advertising and commercial attraction have moved to social marketing and so should you. While publication circulation numbers keep falling, the new much wanted and viewed social platform keeps on growing. It has evolved into a new way to do business.
The new "influencer" advertising segment is one of the most lucrative photography markets today. It has become the golden way that major companies and publications market their brand.
As the world changes rapidly, we need to keep up with the latest industry demands for continued photographic goals and success. Shoot The Centerfold's seminars are continually evolving, staying on the cutting edge with the latest trends, always focused on your success.

Learning how to identify style and opportunities has become the new golden ticket in photography
Your Photography Business Begins Here
Starting Your Own Photography Business and How to Make it Profitable
Most photographers that buy photo equipment, whether it be cameras, lenses, lights or other items for their work, think once they acquire what they need their future is secure. Unfortunately, it doesn't always work that way. Now that you've spent a sizable amount of money on equipment, you've got to figure out a way to dig yourself out of the financial hole you've made in your wallet. Unless you've already got a good list of clients, you've probably found out receiving a return on your investment isn't as easy as you thought it'd be. Sound familiar?
Editors are familiar with photographers spending extravagant amounts of money on equipment, both in studios and location expenses. If you're assuming we've heard some pretty good horror stories and more from the photographers who submit their images to us, you'd be correct.
So what does an editor or art director look for in a photographer when they approach the industry in the hopes of getting published and receiving future assignments? Clearly, each case is different and the winners are those who have their business plan together and are able to swim with the sharks.
Any established photo editor wants to make sure that their working relationship with the photographer is efficient with no unpleasant surprises along the way. As longtime Playboy photo director Gary Cole puts it, "I cannot publish your excuses instead of your images."
Every day there are hurdles and obstacles for editors and photographers. Shoot The Centerfold's Business Class helps prepare you to avoid these setbacks and learn how to run a photo business as it should.
This intense learning experience in the business of photography focuses on helping you. Join us and put our years of wisdom to work for you and increase your chances for success. You will not find a better photography business mentor with such a unique and expansive experience as our own Jarmo Pohjaniemi.

The business of photography and photography itself must maintain a healthy balance before you can become successful. Jarmo Pohjaniemi will show you how he raises the bar, goes around standard business practices and re-invents himself.
Evaluate and Develop Your Photography Business
(Below you will find some topics and advice on what to look for when starting your photography business.)
Have a good bulletproof business plan.
Determine if the photography business suits you.
Get some experience. Come to Shoot The Centerfold seminars.
Learn to achieve the highest standard of business etiquette.
Fight inexperience with advice.
Determine if you need financing.
Put together your initial marketing plan.
Build your company's infrastructure early.
Use the web for information as well.
Make paying for your items or service convenient.
Follow the money.
During sessions, you will also receive advice on:
Deciding on a legal structure for your business
Choosing a name for your business
Registering your business name
Preparing organizational paperwork
Marketing and branding your business
Social media
Taxes
I have been very fortunate at a very early age to have focused on the business of photography, which has made a huge difference in my photographic career. The best evidence of your success is the ability to maintain a healthy balance between your images and bank account so you can keep growing at what you do best.
~The greatest enemy of photographers is not ignorance. It's the illusion of knowledge.
Guest Speaker Chris Sariego
Longtime business mogul, Chris Sariego, joins STC Miami 2020 as a guest speaker to advise and speak from a client's point of view on what qualities he's looking for in a photographer before hiring anyone for a dream assignment.
About Chris Sariego:
Executive Chris Sariego has managed and operated award-winning venues globally such as being Vice President & General Manager of Delano South Beach in Miami and SLS Baha Mar in The Bahamas.
With over three decades of experience in the industry, Chris has worked across the United States, Caribbean, South America and Europe regions of the world. Most recently Chris Sariego managed Virgin Trains USA as their Chief Operating Officer, a multi-billion dollar company that seeks to revolutionize train travel in the US through luxury experiences. Sariego has also spent over four years at the Atlantis Paradise Island Bahamas as Senior VP and General Manager with direct responsibility for the Luxury Cove Resort, The Reef Luxury Residential Resort, The Dolphin Cay, The Marine Park and the Water Park. Also, he was President of the Homeowners Association and President for the Blue Project Foundation. Previously, Sariego held General Manager and senior leadership roles at The Ritz-Carlton, Marriott, Intercontinental and Starwood Hotels.
Chris Sariego holds a Masters in Business Administration from Universidad del Desarrollo in Santiago, Chile; a Bachelors in Science Degree in Management and an International Business certification from Florida International University in Miami, Florida and a General Manager certification from Cornell University in Ithaca NY.
"In the world of business, money never sleeps, and neither should you."

Dave Gallagher Returns to Miami with 150MP Phase One Camera systems, Image Editing, and Workflow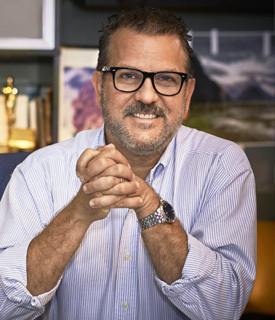 Once more we have added a workflow and editing session day where you will learn image editing, color correction and how to achieve the look and feel seen in today's high-end publications and campaigns. Dave Gallagher from Capture Integration together with STC master photographers will show you the latest trends and how they get made. There's more to a picture than meets the eye. The understanding of different styles, ever-changing trends (and what to watch as the image styles change), and while market differentiation plays a significant role in professional publishing.
Growth and wisdom are the essences at the STC seminars, and for your epic experience, we will have a variety of the latest Phase One XF camera bodies, and IQ4 digital backs for you to use along with every single Schneider Leaf Shutter lens made today. Dave Gallagher from Capture Integration will be present for workflow demonstrations and questions. Come and find out what the world's best photography seminar is all about.
Bigger is Better
The XF Camera System is built using full-frame Medium Format sensors 2.5 times larger than the ones found in high-end DSLRs. Sensors this massive deliver a powerful combination of the highest possible resolution together with large, high dynamic range pixels and excellent wide angular response. The XF Camera System is quite literally the best of all worlds when it comes to digital image quality.
150MP resolution
The XF Camera System is available in multiple configurations, up to 150MP. Resolution this high delivers not only incredible detail but also provides creative flexibility, accommodating virtually any application requirement, be it print or digital.
Perfect 16-bit color
Balancing colors are equal parts art and science. Phase One has been working for over two decades to achieve perfection in colors across hardware and software, and the XF System is a direct reflection of that. You won't find better color depth or rendering than with an XF Camera System.
15 stop dynamic range
Using large sensor technology, the XF Camera System delivers unparalleled dynamic range, retaining unmatched detail in both highlights and shadows. With the new and exclusive 100 megapixels imaging sensor, the XF Camera System provides extreme long exposures of up to 60 minutes across 50MP, 60MP, 80MP & 100MP configurations. A fantastic creative tool, used by many of the world's leading photographers.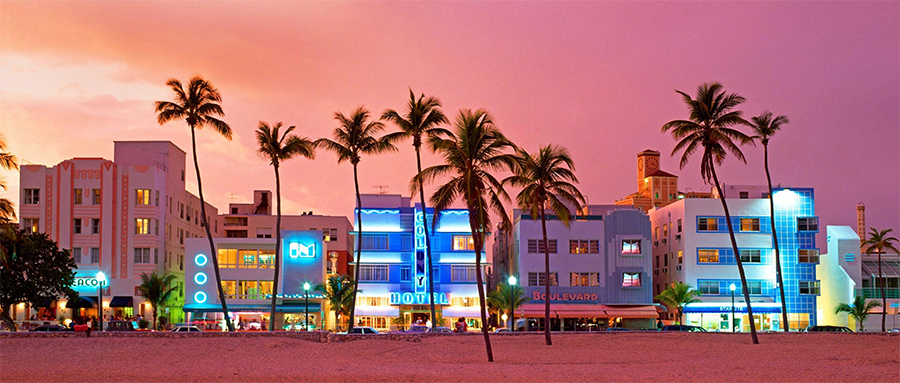 Why Miami is the Ultimate Dream Destination for Photographers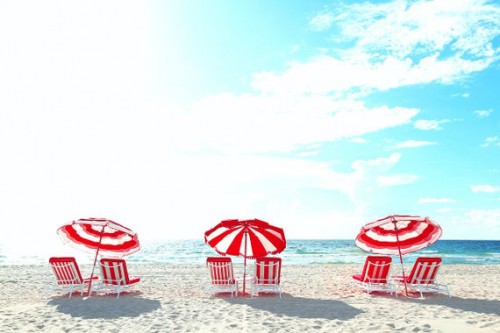 Miami not only ranks on top as the modeling Mecca in fashion, glamour and lifestyle; it's also where the rich & famous come to play hard. No other city in our hemisphere holds so much excitement and beautiful people per square mile. And, Shoot The Centerfold calls it home.
With its beautiful beaches, palm trees and weather to die for, it has served as a picturesque backdrop for models, campaigns, movie industry sets and many others as a sizzling selling point to the whole world.
We have chosen wisely to host our 10-Year Anniversary seminar in Miami, the ultimate photographic experience for you, the photographer, to create some of the most stunning images and memories to last a lifetime.
Why not arrive early for the seminar and spend some time exploring what Miami has to offer before the workshop starts. There will be pre-shoots, meetings and the famous STC-setup day where you can become part of the Shoot The Centerfold pre-production team.
Our Seminar Location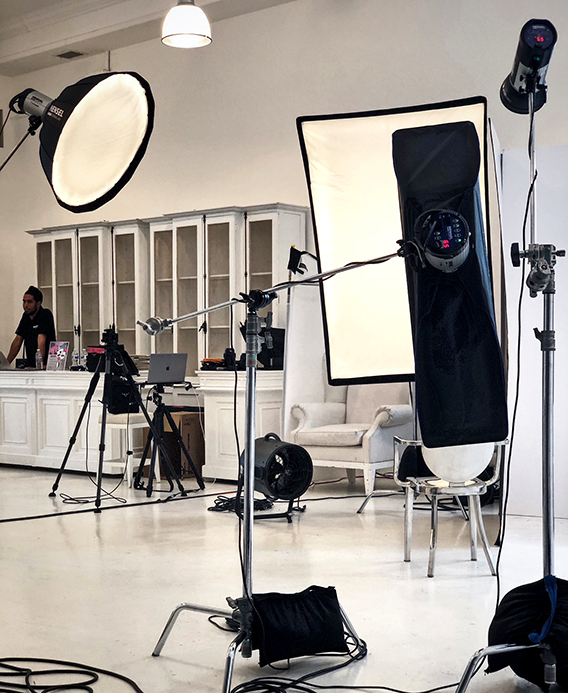 Welcome to Little River Studios, one of Florida's most famous photography locations. A perfect choice for our Shoot The Centerfold Seminar / Workshop on September 25-26, 2021.
You will be amazed at this venue and its multiple indoor and outdoor sets. It has an original 1880's wood barn, four 1920's Beach Cottages and a Beach House situated on the sand with palms. There is a North light studio with white wooden floors and contemporary furniture. Outside it has a spacious courtyard with three-sided cabana sets on wheels and an outdoor cyclorama. Also, there are two large studios with an infinity cove, 14-foot ceilings, cement floors and walls. Pleasantly, its all very private, air-conditioned and has internet access throughout the entire property.
◼ Over 10 daylight set situations.
◼ 5 indoor shooting situations.
◼ No downtime! Shoot Until You drop!
◼ Shoot One on One with Jarmo, Josh Ryan, Byron Newman & Ric Moore.
◼ Why settle for any less when you can get the best of the best.
A picture is worth a thousand words…
Little River continues to be in high demand. Well known publications such as Playboy, Vogue, Bazaar, ELLE and numerous other top name magazines and catalogs shoot their pictorials under the magical Florida Sun & Fun at the Little Rives Studios. It's no wonder that 30 plus Playboy covers were produced right here as well. This studio is a dream for any photographer and one of our favorite shooting locations in Florida. See where some of the most famous names in photography produce their magical images and experience it for yourself.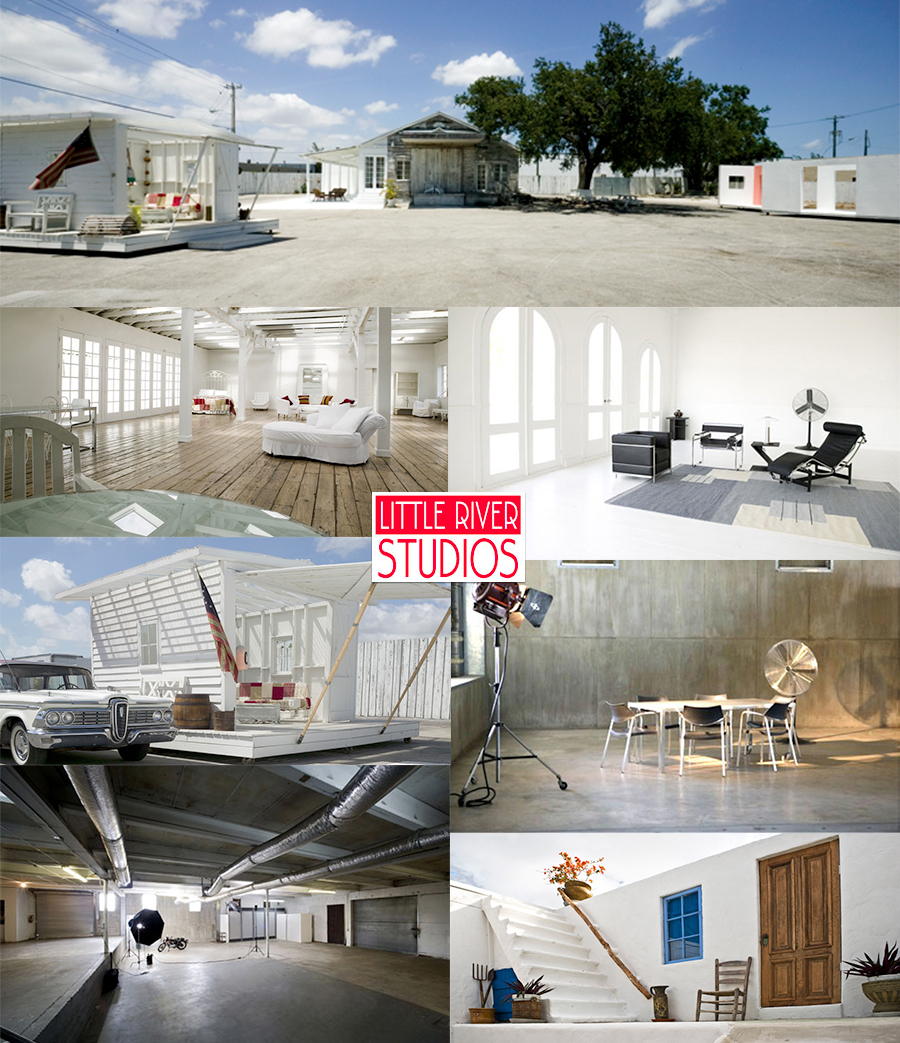 Little River studio clients include Playboy, Vogue, Bazaar, ELLE and numerous top name magazines
Past Shoot The Centerfold Seminars
This is Shoot The Centerfold
We don't expect everyone to know what Shoot The Centerfold is all about. We have prepared a few links for you to get familiar with some of the past STC experiences where photography, lighting, fun, and business are the spoken word. The everlasting memories, new friends, reuniting with old ones and connecting with the industry specialists are some of our many features.
Shoot The Centerfold Seminar on Publishing
One of the very exciting bonus perks of STC seminars is that Playboy likes to pick up and share the STC seminar experiences by printing them on the glossy pages of their magazine.
Also, many STC attendees' work has appeared in Playboy as Playmate pictorials, features, and even covers. Now, that is what we call well-deserved success.
Shoot The Centerfold on Commercial Publishing
Shoot The Centerfold's primary focus is great photography and publishing. Our success is also inclusive of the commercial and fashion photography industries. Commercial photography is also a very lucrative and competitive marketplace, and our specialty is now at your disposal. Many of our attendees' seminar images end up in magazines, in catalogs and even as posters in various styles in the industry. Join forces and settle for nothing but the very best in photography.
Be a Winner
After each workshop or One-on-One session, we choose a winner or winning images created during the symposium which may get published as a full-page advertisement in Playboy or an ad campaign depending on a style. Here are a few samples.
Need a Flexible Payment Plan?
Following some of our attendees' requests, we decided to provide alternative forms of payment to be more "wallet-friendly". Send us an email, and we will work with you on different options to make it happen. Our Miami Anniversary seminar/workshop will be our ultimate experience and not one to miss!
*Program is subject to change without notice.
*Refunds & Cancellations: Enrollment is limited; therefore your commitment is important to us. If you must withdraw from a seminar, we provide this refund policy: A $25 administrative charge will be added for all cancellations. If you cancel 60 days before the start of the workshop, we will retain 50% of the total workshop fee, unless we can fill your spot. If you cancel 30 days or less before the start date of the seminar, we will retain 100% of the workshop fee unless we can fill your spot. All deposits are non-refundable. No refunds, once the symposium begins.
© 2021 Copyright ShootTheCenterfold.com. All rights reserved.