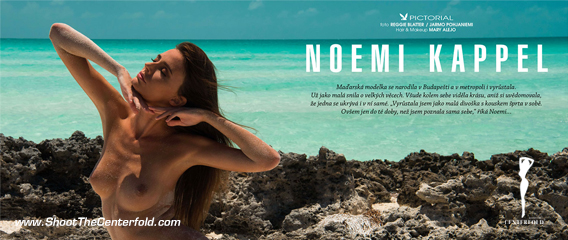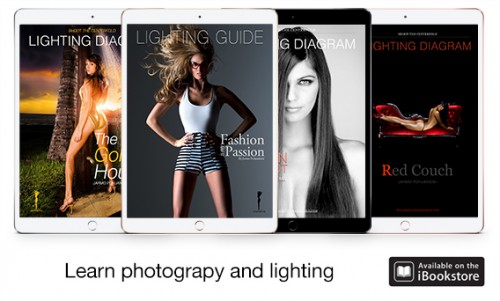 STC attendee Reggie Blatter takes on a STC One-on-One session resulting in a whopping eight-page Playboy pictorial with model Noemi Kappel, under Jarmo Pohjaniemi's direction.
The shoot took place in a luxurious La Bougainvillea resort in the Bahamas where pictorial production and beauty is part of daily life. Model Noemi Kappel traveled from Budapest, Reggie Blatter from Utah and the STC team from Miami.
The mission was to create a few pictorials for Playboy and commercial publishing. After a week-long shoot in some of the most impressive Bohemian locations, we declared; Mission accomplished. The evidence can now be found, on the newsstands.
It's the STC way!
Photographer profile
Photographer: Reggie Blatter
Shoot location: Eleuthera, Bahamas
Camera: Nikon D 850 / Canon 5DS R
Favorite lenses: Nikon 24-70mm f/2.8E VR & 70-200mm f/2.8G VRII
Favorite photography style: Landscapes, Glam and Fashion
Computer & editing software: Capture One and Photoshop
Interview
STC: Congratulations on your official dual month, Playboy feature with model Noemi Kappel via STC's One on One sessions and available now on the newsstands. How does it feel seeing your hard work pay off in fresh ink on glossy paper?
Reggie: I can now safely say that STC has come true with my publishing wishlist in the Jan/Feb 2018 issue of International Playboy. Feels fantastic to see the final images in print. What a way to start 2018! When do we shoot the next one?
STC: Your STC One-on-One shoot took you to Eleuthera, Bahamas. To a luxurious La Bougainvillea resort with pink sand beaches. What was it about the Bahamas that intrigues you the most and why?
Reggie: I always saw the Bahamas as one of the most wanted locations and one which I wanted to visit. It's just beautiful when you come from Utah, as I do. Palm trees and untouched beaches to die for. The resort La Bougainvillea looks to be directly from a Disney's storybook with beautiful Moroccan architecture right on the beach.
STC: You have been a photographer for a while and have now explored the world multiple times via STC seminars. What is your next step and where will your camera take you?
Reggie: That's a good question. I always had a dream to be published in Playboy. Now that this has come true, I might continue on the same path, but also focus more on fine-art photography. I feel very blessed to be living in Utah where we have some of natures best wonders as a photography backdrop. I also like new travel opportunities and seeing places to go and photograph.
STC: What were some of the challenges while photographing this pictorial in the Bahamas?
Reggie: The weather, because it got so hot and humid. But I guess we cannot have everything perfect. Then again, Bahamian weather could be ideal for others. Maybe it was just me.
STC: What camera and lenses were used to shoot this pictorial?
Reggie: Nikon D850 with 28-70 2.8e VR & 70-200 2.8Gll VR. Now that I think, I wish I would also have had something wider for the landscapes.
STC: You have traveled quite a bit with STC. What has been one of the most significant gains that you've learned?
Reggie: To adapt to your surroundings and get the right mindset before anything else. Otherwise, you waste valuable knowledge that you could be gaining. One of the most important things I've learned was to look outside your comfort zone. That was hard at first since I am not the traveling type, or maybe I am now, I think I have a whole new understanding as far as photography and the photography business goes.
STC: Not only did you shoot one pictorial in the Bahamas, but four of them. Two of them are now in publishing and there's more to come. One pictorial campaign for Hensel which has appeared worldwide and now one for Playboy. Which of the two is your favorite one so far?
Reggie: I must say that I am torn between both of them. Playboy for sure gives me enormous satisfaction and an ego boost. What's there not to like? On the other hand, the Hensel lighting campaign tells me to keep my focus on track for commercial photography, since this is where the money comes in. So, I plead the 5th and will visit both sides accordingly. I can't wait to see what the future brings along.
STC: Do you believe that photographer's success comes via their arsenal of equipment, knowledge or both? Where do you draw that line?
Reggie: I was never a gear-collector and maneuvered well with the simple camera and one light combo. The magic naturally happens with knowledge and how to use light and composition. I'd like to believe that excellent photography is a matter of a taste and not the equipment.
STC: Model Noemi Kappel recalls the shoot as one of the most challenging due to the hot summer weather. Is this an obstacle when it comes to success? Where would be your ideal place to shoot your next pictorial?
Reggie: As I mentioned above, "Adapt to your surroundings" and make the best of it. To answer your question on the next pictorial, perhaps to start, I will take a closer look at the canyons here in Utah. It's a great place with endless opportunities for all kinds of photography. Also, I do plan to keep shooting with STC and Jarmo, who made my first two major pictorial releases come true.
STC: Perhaps Utah's alluring landscapes will work well as a backdrop for your next pictorial production. But there's more, the styling, the look and the feel of the image sequence. You are mostly a solo shooter, what's your take having a support team such as makeup & hair, plus a wardrobe stylist?
Reggie: Until now, I always did the solo act. But, I now realize the importance of a support team, which makes me reevaluate my actions. It's not easy to find qualified and talented people to work with you. At least not here in Utah. But it's super easy to fail by not having them. I guess I've got some research, and work to do!
STC: What advice would you give a photographer who is trying to make it in the industry?
Reggie: Get your mindset and focus on what sells images unless you want a nice hobby. Just because you know how to photograph something, it does not mean it will sell. Anyone can take a photo, but not everyone can sell a picture!
STC: What advice would you give photographers who are considering going to STC seminars?
Reggie: It opened my eyes in many ways, and it will do the same for you assuming that success is on top of your wish-list. I was given an opportunity in publishing, I got published, and plan to keep doing the same. Need I say more?
STC: What lighting equipment was used to create these pictorial in the Bahamas?
Reggie: We had a Hensel Porty L 1200 Power Pack with two batteries and EH-Pro Mini 1200 P Flash Head. We used them in support of natural light, either with a flash head reflector or with a collapsible beauty dish.
STC: You seem to be a quiet type personality with images that speak better for yourself. How important is the model – photographer repertoire during the set?
Reggie: I think it's everything to get connected with your model and I certainly need to work on my photographer – model repertoire. I seem to rely too much on a model and her skills instead of mine, which often goes unused. I learned that vocal expression is just as important as anything else when it comes to model photography. The excitement only lasts so long, if you cannot express how well your model is doing on your photo set, it will reflect your final images.
STC: What a great way to ending 2017 and see your images in print. We look forward to 2018 and what it may bring along.
Reggie: Thanks, and see you again next year.
© 2010-2018 Copyright ShootTheCenterfold.com. All rights reserved.