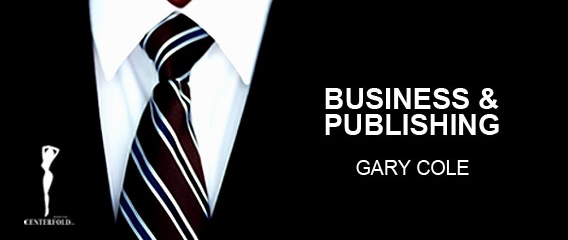 For those of you already planning to attend the March 21-22 STC Photo Seminar and Workshop in Miami—Congratulations. You've made a wise choice in dedicating yourself to improving as a photographer.
We look forward to seeing you there. In advance, we would love to hear from any of you about what you specifically hope to gain by attending the seminar.
Do you want to learn and improve your lighting and posing techniques?
Do you want to keep up with equipment trends and innovations?
Do you simply want the opportunity to observe some master glamour photographers at work with the hope that some of their magic will rub off on you?
Are you looking for ways to turn a hobby into a business or turn a business into a more profitable business?
Are you hoping for insights into how to get your photos published, how to present yourself to prospective clients?
Perhaps you simply want to enjoy a little of Miami's weather, have the chance to photograph some gorgeous models, hang out with fellow photographers, get away from the grind of your daily routine. These are just a few of the legitimate reasons to attend the STC workshop. Please feel free to email your reasons for attending or any thoughts you have about how to make the workshop even more useful to you.

For those of you who simply think about attending a seminar but never seem quite able to pull the trigger, find the time or the money, let me encourage you to take the step. Sign up now while there is still time. The investment of time and money, which is really minimal considering the value of what you get out of the experience, is more than worth it.
Next week, I will write a blog on a subject I call "Looking in the Mirror." And from time to time, based on my nearly 40 years of experience as a photography director and producer, I will continue to blog about a variety of subjects related to the business of photography and sometimes simply the joy of photography. Stay tuned and don't be shy about emailing me with questions. Looking forward to seeing you in Miami.
Photography is so much more than just a camera and taking pictures."
~Gary Cole
About Gary Cole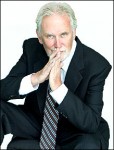 Gary Cole has been the Director of Photography for Playboy Enterprises, Inc. for over 30 years. During that time, he has managed the acquisition of all photography for Playboy and supervised photographers and production staff, studios, film and digital labs and photo archives.
He has established and maintained relationships with leading photographers from around the world while managing an $8-million annual budget. Gary has extensive experience in approaching celebrity TV and film talent and negotiating agreements, as well as being involved in all creative aspects of Playboy Magazine. Gary has twice been included in American Photo's list of the 100 Most Important People in Photography.
He's worked with most of the world's foremost glamour and fashion photographers including Richard Avedon, Helmut Newton, Herb Ritts and countless others. He has also produced fashion and glamour shootings with hundreds – perhaps thousands – of models and celebrities, including Cindy Crawford, Elle Macpherson, Stephanie Seymour, Raquel Welch, Farrah Fawcett and countless others. This is your opportunity to learn the business side from the very best and the brightest.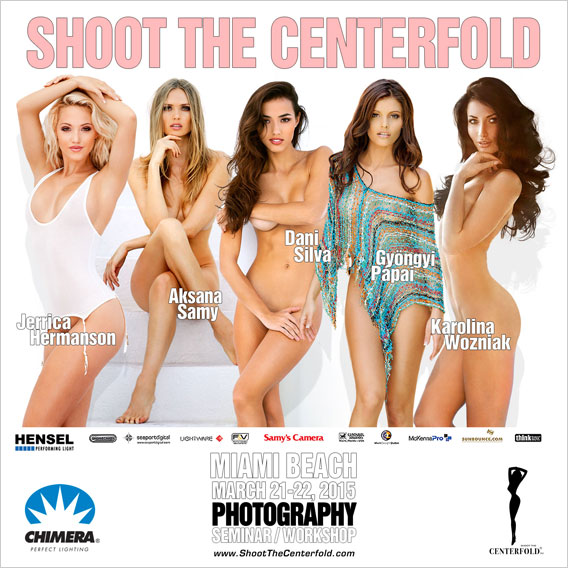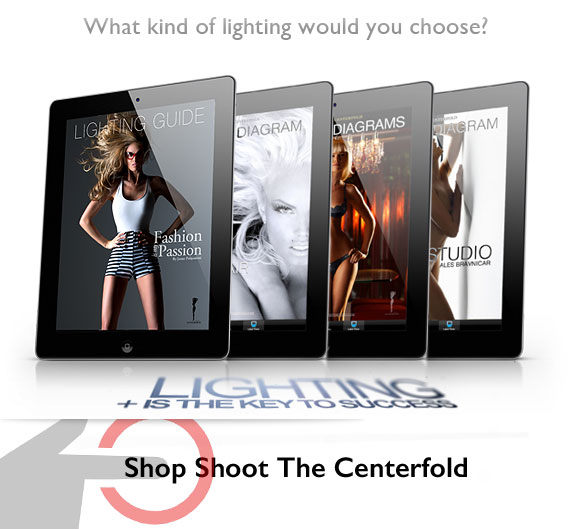 © 2015 Copyright ShootTheCenterfold.com. All rights reserved.