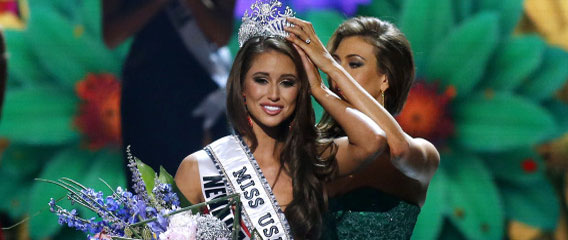 Miss Nevada Nia Sanchez, a fourth-degree black belt in the Korean martial art of taekwondo and familiar to our camera lenses, was crowned Miss USA 2014 on Sunday night.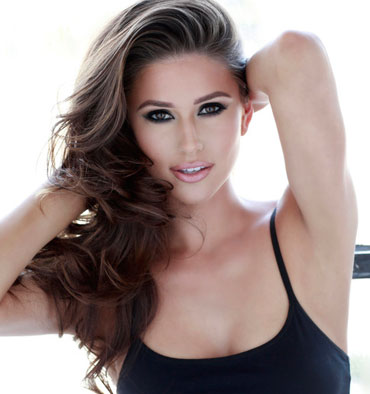 She beat out 50 other contestants from all the states and the District of Columbia for the title of 63rd Miss USA. First runner-up was Miss North Dakota Audra Mari.Erin Brady, of South Glastonbury, Connecticut, the 2013 winner, gave up her crown to Sanchez after a three-hour telecast from the Baton Rouge Civic Center in Louisiana.
Other runner-ups, judged on interviews, evening gowns and swimsuits were: home state beauty queen, Miss Louisiana Brittany Guidry; Miss Georgia Tiana Griggs, Miss Florida Brittany Oldehoff ((STC One-on-One session model with Dr. Dan) and Miss Iowa Carlyn Bradarich. Bradarich got a second chance when the viewing audience gave her the most votes on Twitter in the pageant's first-ever "Save the Queen" option.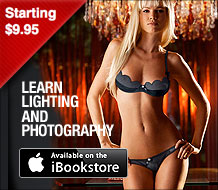 Sanchez will go on to represent the U.S. at the Miss Universe competition later this year. In a vibrant red floor-length fishtail gown, Miss Nevada talked about the importance of women being able to defend themselves when asked a question about the high rate of sexual assaults on college campuses. Judge Rumer Willis, the 25-year-old daughter of Bruce Willis and Demi Moore, said 19 percent of U.S. undergraduate women are victims of sexual assault and asked Sanchez why she thinks this is being swept under the rug and what should be done about it.
Sanchez said bringing awareness to the issue was important, as well as women taking it upon themselves to learn how to defend themselves. The subject of sexual assault was also on the mind of Miss Pennsylvania Valerie Gatto. She made headlines this week when she said she was the product of rape. During a taped segment that aired when her name was called, Gatto said her mother was 19 when she was attacked leaving work in Pittsburgh and became pregnant.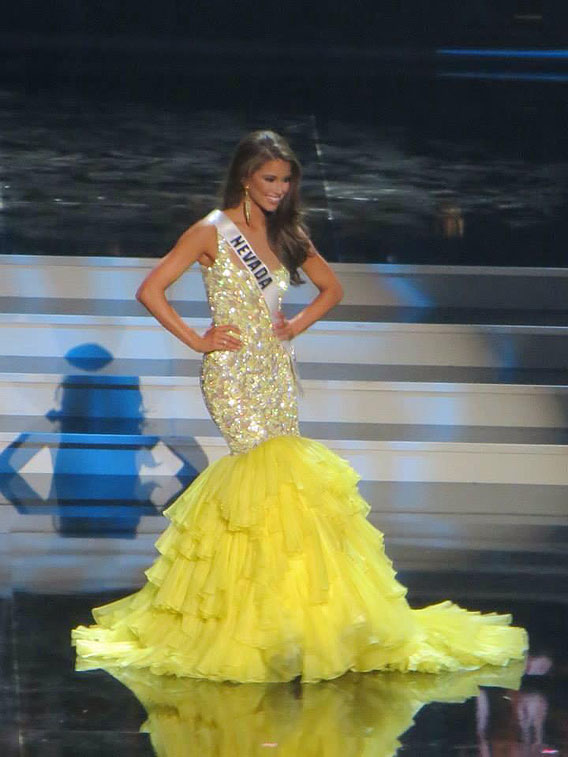 Gatto said she is living proof "that your circumstances do not define your life." First runner-up Mari said she overcame being bullied in high school by competing in ice hockey. The Fargo, N.D., native wore a green floor-length evening gown and in her final interview talked about the importance of getting an education and going to college.
Contestants entered the stage on a glitzy float as Louisiana native singer-songwriter Marc Broussard sang the New Orleans hits "Iko Iko" and "Hey Pocky Way" to kick off the 2014 contest. The women introduced themselves while holding Mardi Gras masks in their hands as purple, green and gold confetti fell in the background. The pageant also included musical acts by the country music duo Florida Georgia Line, rapper Nelly and Latin pop band Camila.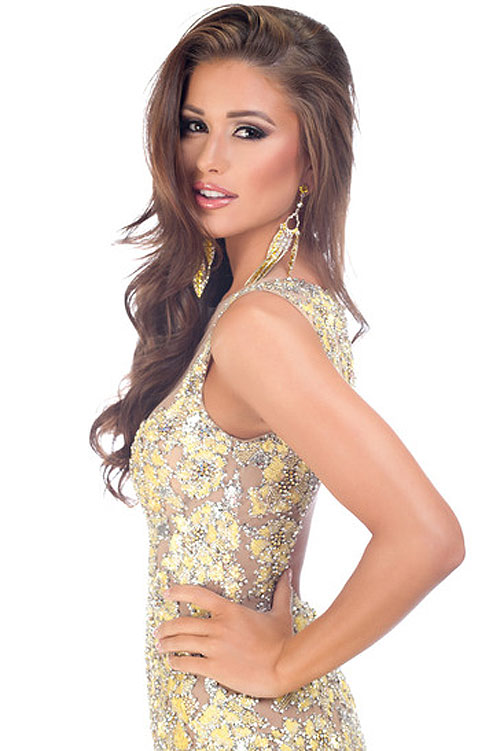 Celebrity judges walked a red carpet in evening gowns and tuxedos before the start of the show, posing for pictures and talking about the qualities they would be looking for in the beauty they crown the winner. "It's very important that she has confidence," said Barbara Palacios, Miss Universe 1986 and a coach and judge for the new Telemundo reality show, "Miss Latina Universo." "The right attitude and perseverance are also very important."
"It's all about the eyes," said Lance Bass of the pop singing boy group NSYNC. "I just want to see a girl that is just really having a good time up there." Others who walked the red carpet were former NBA star Karl Malone; actors Ian Ziering, Melissa Peterman and Rumer Willis; pageant show host Jeannie Mai; and Donald Trump, who owns the Miss Universe Organization, which includes the Miss USA pageant.
Looks like Nia Sanchez will be off the market for some time due to her Miss USA schedule. But you can always show her some love via her Facebook page.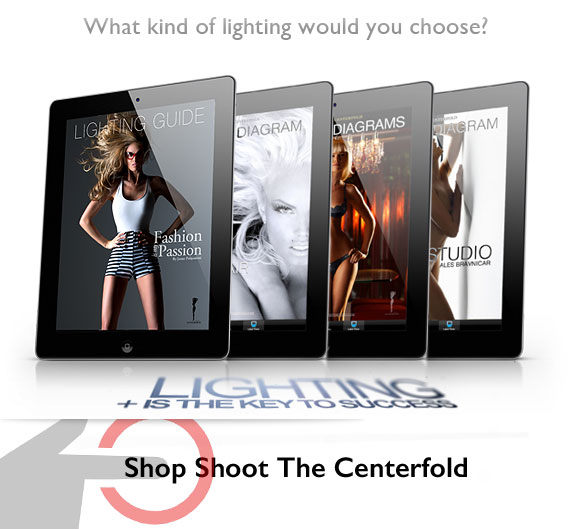 © 2014 Copyright ShootTheCenterfold.com. All rights reserved.