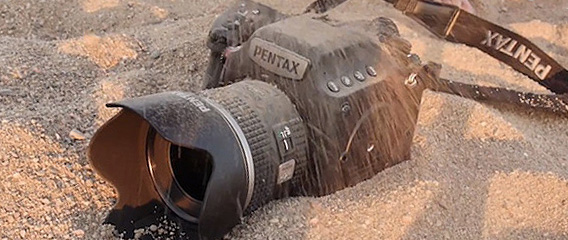 We have seen countless camera tests over the years but we've never seen anything like the new video-capable medium format Pentax 645z with its weather-sealed body that definitely looks dust and water proof. We don't know anyone (and don't recommend anyone) that has put their camera through this kind of treatment but with the boasted features perhaps it will start a new trend to take your camera into the shower in case the momentum calls for a little "Wet & Wild" pictorial.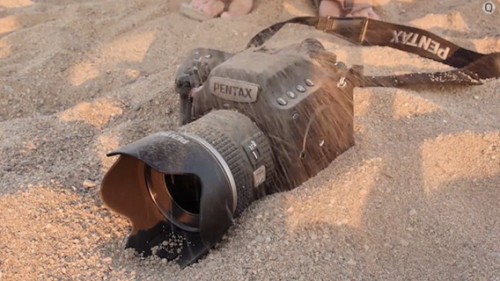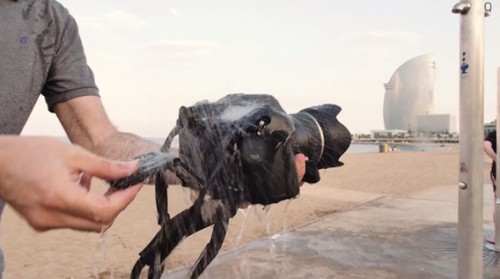 Beyond this feature, there are plenty of additional reasons to get excited about the new medium format Pentax 645z from its 4K video ready capabilities to the whopping 51.4 MP CMOS 43.8 x 32.8 mm sensor as mentioned in an earlier post. There has never been a medium format camera with this impressive of specs available for $8496.95. Pentax is setting the new low price and upping the bar with quality that others basically have no choice but follow.

The website Quesabesde ultimate weather test
Hasseblad has also slashed their prices and Leica is rumored to unveil their new video capable S2 flagship at the Photokina event in Germany this September. These are exiting times in medium format camera land since the prices are dropping and quality is only getting better. Tell us, what kind of medium format camera would you get?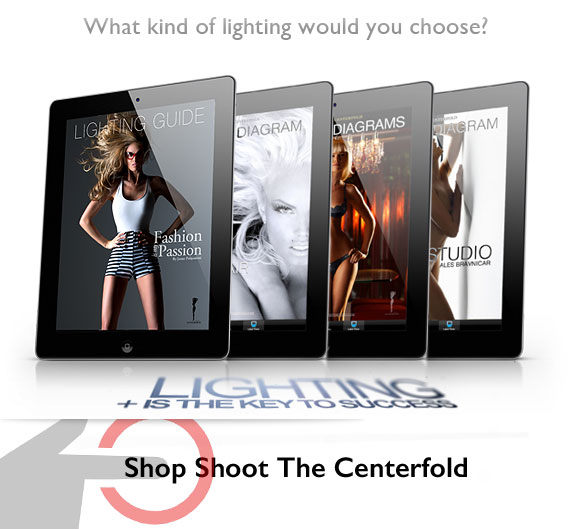 © 2014 Copyright ShootTheCenterfold.com. All rights reserved.