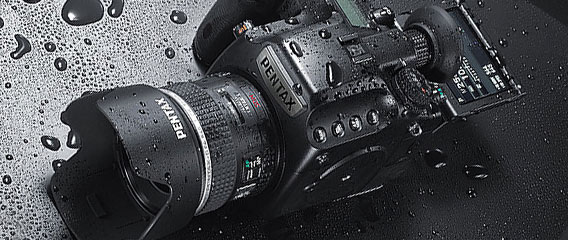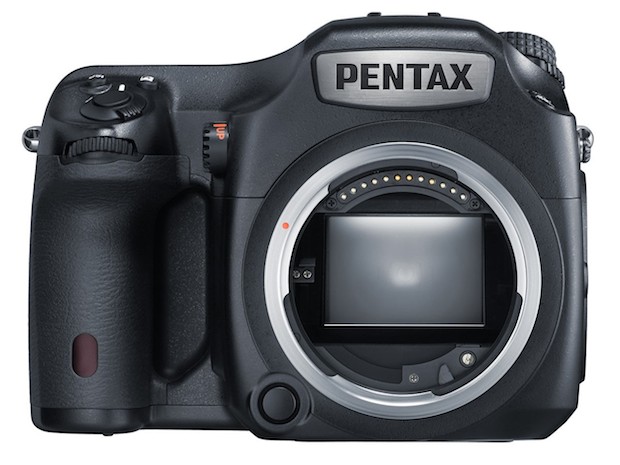 It's here. The Pentax 645Z Medium Format camera has arrived just as the rumor sites said it would. There was no shortage of discussion at NAB what this beast would do to some lower-budget cameras with 4K video capabilities because it packs a whopping 51.4 MP CMOS sensor that's ready to munch your previous wonder-boxes for breakfast. All this comes with a hefty price tag of $8,500, but to put things into perspective, in our last post you saw Panasonic's GH4 for less that $2,000 and it does 96fps video. How does one justify the difference in price? It all comes down to the quality, and the size of the medium format chip vs. a small format camera. I personally don't think that this camera is in the same league as 35mm-based cameras.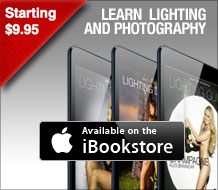 I was a Pentax shooter in the 1980s-90s when film was king. They were robust and the Kalashnikov of cameras. They would never break down and you could rely on them in all conditions. The 645Z is a monster of a camera featuring a 51.4 megapixel sensor, three frames per second shooting, full HD video at 60i/30P frame rate and internal 4K-resolution recording (3840 x 2160 pixels; in Motion JPEG or AVI video format).
Inside you'll find a brand new 43.8 x 32.8mm 51.4MP CMOS sensor that can handle live view, record 1080p video and crank the ISO up to 206,800. The 645Z uses the same giant CMOS sensor that's in cameras like the Phase One IQ250 ($34,990) and Hasselblad H5D-50c ($27,500), but its $8,500 price tag is nowhere near as staggering. And the 51-megapixel camera does things its competition simply can't, like shooting video.
On top of that you have a 3.2" 1.037M-dot tilt-able LCD, 10-frame raw buffer, SAFOX 11 phase-matching AF module with 27 sensor points (25 cross-type sensors) and 76 weather seals that make it cold-resistant, dustproof and weather-resistant.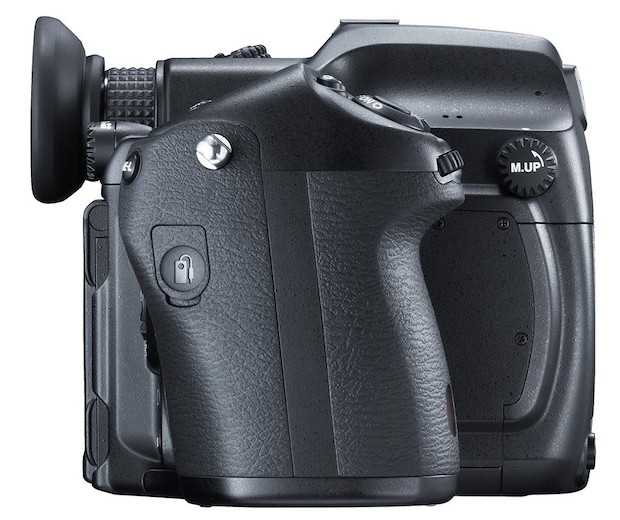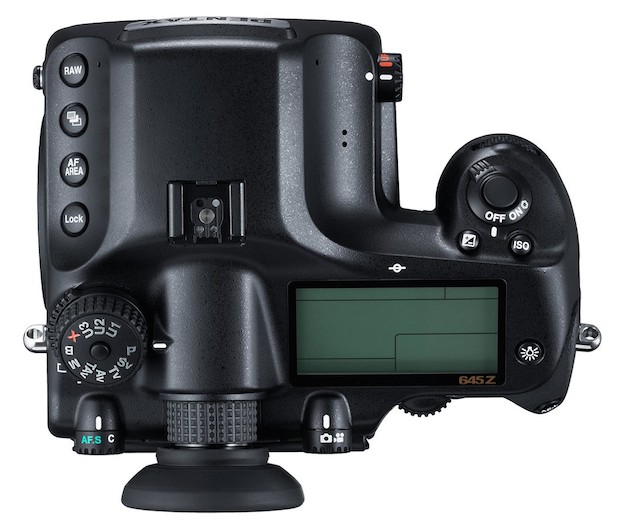 The 645Z employs a focal-plane shutter, so you won't be able to sync with strobes at really short shutter speeds like you can with a system that employs in-lens leaf shutters. The maximum sync speed is 1/125-second and the shutter itself can fire off shots at 1/4,000sec. It is rated to 100,000 cycles, which is double of the 645D, and while Pentax hasn't locked down a final continuous shooting rate, it expects the camera to fire at 2 to 3 frames per second at its fastest. That's at least double the 1fps the 645D managed. Despite the increase in resolution, the time that it takes to write a file to the memory card has also been shortened; an image can be reviewed 0.9 seconds after it is captured, down from 2.3 seconds.
In addition to the camera, Ricoh is also making 13 additional FA 645 lenses available in the U.S. Although the Pentax 645 system has a history dating back to the 1980s, many older lenses have only been available in the used market in the U.S. AT this point. The company is reintroducing an additional 14 lenses to the U.S. market. These had remained in production in Japan, but 645Z owners won't be forced to import glass or scour used camera marketplaces for additional lenses. Included are primes ranging from 35mm all the way through 400mm, and a handful of zoom lenses covering the ranges from 33mm through 300mm. They aren't sealed against the elements like the newest glass, but all support autofocus.
75mm f/2.8 $839.00
45mm f/2.8 $1,319.00
150mm f/2.8(IF) $1,679.00
300mm f/4 ED(IF) $4,799.95
400mm f/5.6 EDIF $3,479.00
45-85mm f/4.5 $2,879.00
120mm f/4 MACRO $1,679.00
200mm f/4 (IF) $1,319.00
80-160mm f/4.5 $2,519.00
33-55mm f/4.5 AL $3,239.00
150-300mm f/5.6 ED $3,239.00
35mm f/3.5 $1,919.00
55-110mm f/5.6 $2,039.00
Photos and videos are saved to SD, SHDC, or SDXC memory cards. The 645Z supports the UHS-I standard and there are two physical card slots. There's no Wi-Fi as there is in the Phase One IQ250, but it can be added to the camera using the same 16GB FluCard Pro ($99.95) that was introduced for use with the K-3. It supports transfer of JPG images to any device with a Web browser – phones, tablets, and laptops alike – and the camera can be controlled remotely via a browser.
If you're working in a traditional studio environment, Pentax includes the Image Transmitter 2 software application with the 645Z. It supports tethered shooting via the camera's USB 3.0 port. You'll have full control over settings and the focus point, a Live View feed on your screen, and, of course, the ability to fire photos and have them automatically transfer to your computer.
The 645Z is expected to arrive in June for the very competitive price of $8,500 for the body only.
Check out the full press release at the Ricoh Imaging press page.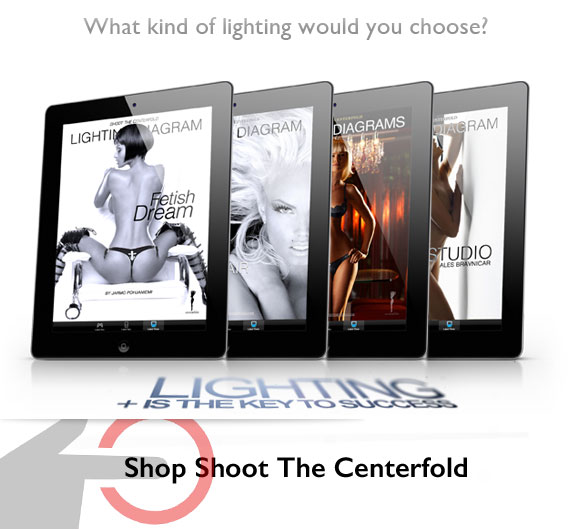 © 2014 Copyright ShootTheCenterfold.com. All rights reserved.