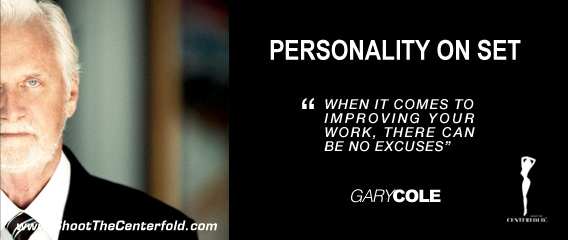 While you can allow yourself to be laid back in some situations, being the photographer on set is not one of them. Dwight Hooker, bless his recently departed dear soul, once told me "When I am on set, I am the captain of the ship." And he was so right. The responsibility for the success of the shooting falls squarely on the shoulders of the photographer. Of course, he is going to listen to his client or art director if they are on set. He is going to consult with his assistant, with his stylist. He's going to listen attentively to the model or models. However, when it is time to get the job done, the photographer must step to the front, take command because, in the end, it is his name and his reputation that is on the line.

In the old days at Playboy, we often used employees as extras in shootings. We were doing what we called picture story on Playmate Claire Rambeau, a little story that went along with her nudes that helped personalize her, make her more real. The idea was that she was about to go to Europe and a going away party was being staged. I was a photo producer but not yet the head honcho in the photo department. Pompeo Posar, one of the best girl photographers at Playboy, was the shooter. Pompeo was from Trieste and blessed with tons of European style and charm, a sort of Marcello Mastroianni. (If you don't know who he is, quickly go look at some of Fellini's best films—La Dolce Vita or 8-1/2.) Pompeo was soft spoken and always completely courteous to me who he considered his boss on shootings. Being much younger and better looking in those days (I won't go so far as to say good looking), I cast myself as a member of the party, in fact, Claire's boyfriend.
The shooting was in a high-rise apartment looking out on Lake Michigan. Some wine was consumed and a party atmosphere prevailed which was exactly the mood we wanted in the photos. However, before I was aware of it, the party got just a little bit out of control, that is, out of control of the photographer. Suddenly Pompeo barked in a tone I had never heard him use before. "Everyone shut up and listen to me," he yelled. The room went silent. And in that moment, I realized that the weight of responsibility was on his shoulders and he was not going to allow the shooting to be ruined by a bunch of too comfortable models, friends, employees or even a boss. It was a lesson I never forgot.
When you are on set, you must be in command. And that means you have to be prepared. You have to have the technical aspects of your shoot mastered before your model is in front of the camera. You don't have to be a tyrant (although that sometimes works as well) but you have to clearly control what is going on, not only front of the camera but around and behind the camera as well. If there are hangers on, ask them to leave. No model, however comfortable she is with nudity, wants to be gawked at by a non-essential person on set.
On the subject of the model, have you explained the shooting fully to her? Have you listened to her concerns and offered reassurance? Think of yourself as a movie director with a script in your head. Let her know what you want her to do. Give her an opportunity to contribute to the situation so that she feels involved in the process. Obviously, the personalities of the models can be very different. It's important that you sense who is shy, who is experienced and more confident. And for that time on the set, you must create a professional bond with her, even a feeling of intimacy. At the same time, you must scrupulously avoid crossing the line. Your manner must always be completely professional. Don't look for a girlfriend on set. It's not appropriate. It will not yield the best photographic result. And, these days, it can land you in a lot of hot water.
Looking forward to seeing many of you at the seminar/workshop in Miami next month.
~ Gary Cole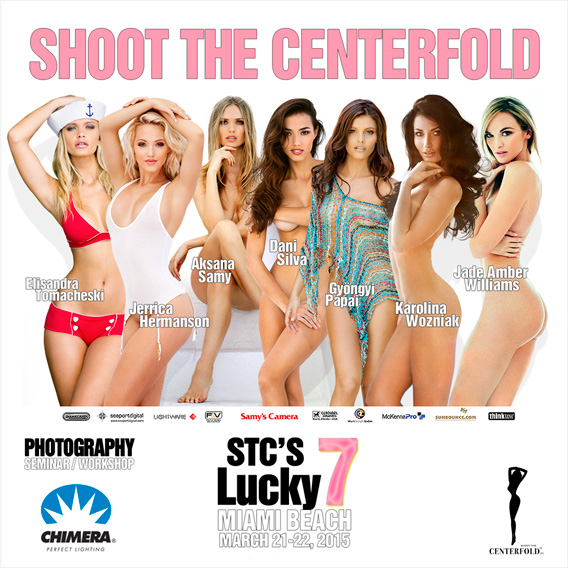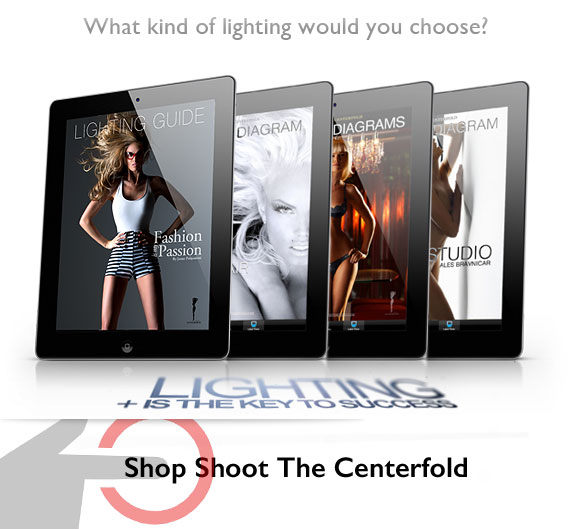 © 2015 Copyright ShootTheCenterfold.com. All rights reserved.