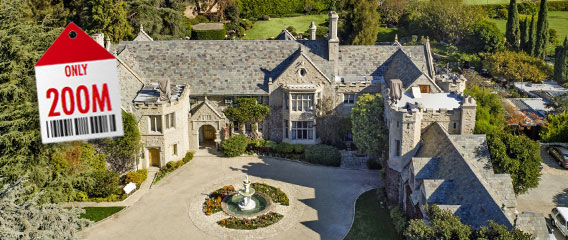 Playboy Enterprises has listed the iconic Playboy Mansion for $200 million. But there's a catch: Hef is included in the deal.
Amenities at the 20,000 square foot, 29-room party palace include a catering kitchen, wine cellar, home theater, gym, tennis court and swimming pool with a "large, cave-like grotto."
There's also a separate "game house" and a four-bedroom guest home. The mansion "is one of a select few private residences in

L.A. with a zoo license," according to the property's realtors.
Hugh Hefner, famous for his in-house bunny harem and wild celebrity-studded parties, will remain a resident. The elderly founder of Playboy Magazine must be allowed to live at the mansion for the rest of his life, according to the sale terms.
"The Playboy Mansion has been a creative center for Hef as his residence and workplace for the past 40 years, as it will continue to be if the property is sold," said Playboy Enterprises CEO Scott Flanders, in a press release.
The mansion is located on five acres in Holmby Hills, a sought after neighborhood near Beverly Hills. Our wildest guess is that Hef himself is not very happy about having his pad on the market and possibly getting a new roommate.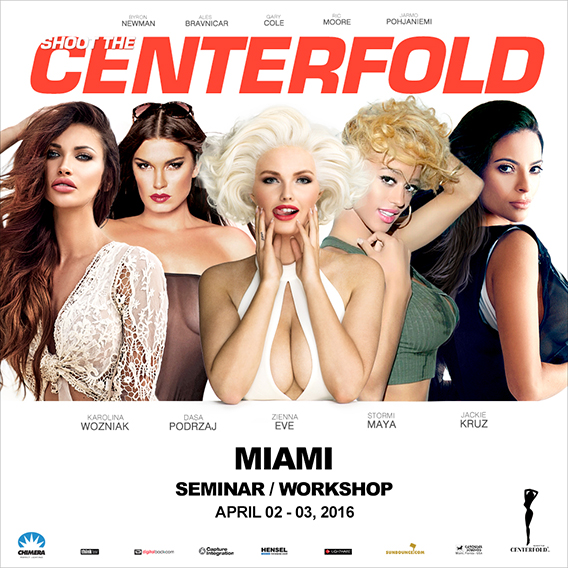 © 2016 Copyright ShootTheCenterfold.com. All rights reserved.