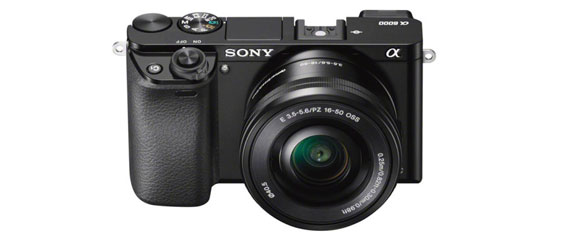 While Sony's high-end A7 II, A7R II, and A7S II are the cameras that photography geeks love to talk about, something amazing happened in 2015: the two-year-old A6000 started picking up some serious steam.

Because of its age, stores began selling this high-performing camera for astoundingly low prices. Even though it was still among the best mirrorless models on the market, the A6000 could be had for as little as $500 body-only. The result? According to Sony and NPD, the A6000 is the best-selling interchangeable lens camera in the $600-and-above category.
Thankfully, Sony isn't resting on its laurels. The new Alpha A6300 ($1,000 body-only) picks up the A6000's baton and sprints with it. Although it's a little pricier than its predecessor, it's meant to be a flagship-quality camera for the masses.
It takes everything we loved about the A6000— including autofocus and video capabilities — to the next level. Yet again, Sony has tossed its best technology into a compact, reasonably priced camera.
And while the A6300 isn't much bigger than the A6000, it does manage to fit in some of the more advanced controls of Sony's best-in-class A7 cameras. This includes dual control dials and a tilting LCD, which will help both amateurs and advanced shooters alike.
The entire body is made from metal, and Sony has even added more extensive dust and moisture seals (though the company is stopping short of calling it dust- or splashproof). The A6300 toes the line between a premium feel and nimble, lightweight design in a compact body.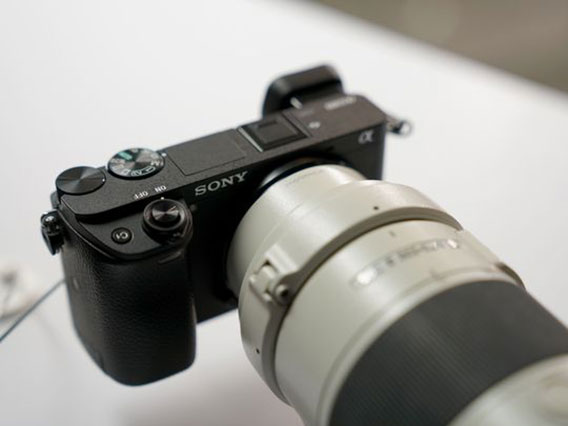 The A6300 looks similar to other Sony Alpha cameras. (Photo: Brendan Nystedt, Reviewed.com)
The upgraded sensor really sets the tone for this new, supped up Sony. While the A6000 was armed with a 24.2-megapixel APS-C chip with 179-point phase-detection autofocus, this sensor ups the ante in every way except resolution. It's Sony's first APS-C sensor with copper wiring (for faster output and improved light collection), and it also offers 7.5x the number of autofocus points.
Both video and stills benefit from this new sensor and its ability to transfer data faster than previous cameras. This includes the ability to record 4K video right to a regular SDHC memory card and continuous shooting speeds up to eight frames per second. Even better, Sony's redesigned the viewfinder so you can see how your subject is moving even while capturing bursts of photos.
But the biggest focus is definitely on video, as this camera can record great-looking 4K video with ease. There's even a microphone jack this time, so if you want to improve the audio and eliminate the awful wind shearing that plagues most cameras, you can.
Like the A6000, the A6300 has a built-in electronic viewfinder. While its placement in the upper left corner might turn some people off, the new 2.35 million-dot OLED panel certainly won't.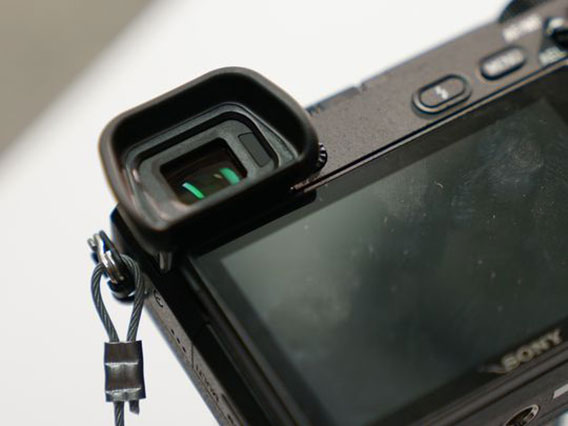 Sony has put a new, sharper OLED viewfinder into the A6300. (Photo: Brendan Nystedt)
It's clear that even though the A6000 proved incredibly popular, Sony has worked hard to outdo itself. The older camera is still the better value for entry-level buyers, but if you want a few extra features like 4K video and weather-sealing, the A6300 is worth the price.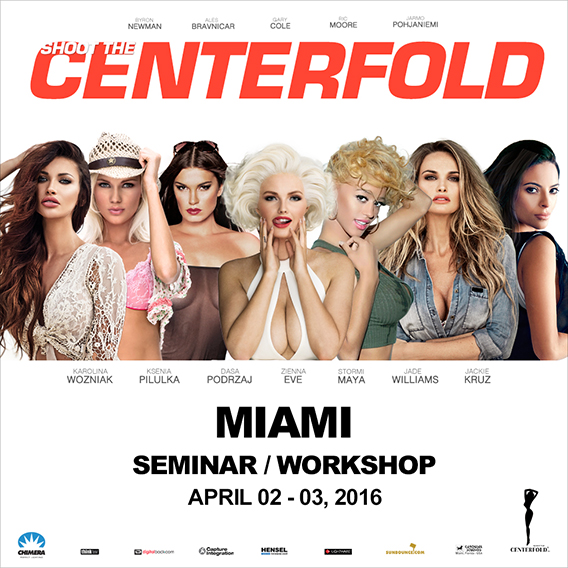 © 2016 Copyright ShootTheCenterfold.com. All rights reserved.