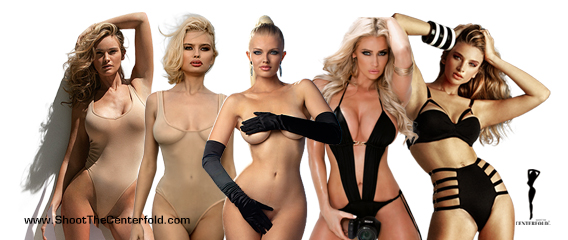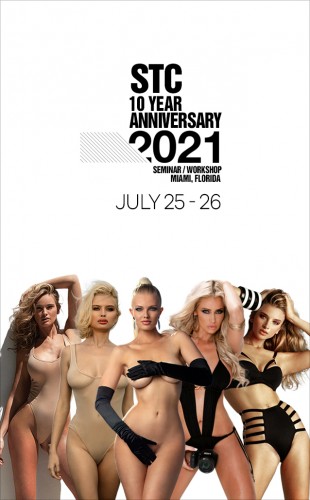 We love beautiful women, so let's dive into our latest model line up for the 2020 edition of STC Miami. Many of you have asked, "How do we choose our models?" Besides the obvious things, beauty and talent, we choose our seminar models based on their popularity in the industry, rising stars as we call them. We are sure that sparks will fly when you get these young ladies in front of your camera, so read on and let us know who your favorite is so far and why! Your opinion may help us while choosing additional models for the STC 2021 line up. Now, you didn't think that we were done choosing models? No way, we are just getting started. Our models will take your breath away.
Zienna Eve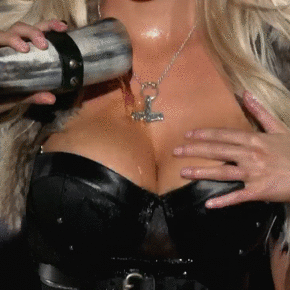 This Viking from Denmark walked into Jarmo's office as a young woman and the rest was history. Soon after, she became a GUESS model and has had the world drooling over her ever since. Zienna has shot everything from top swimwear campaigns in the Maldives to the glossy pages of cosmetics ads and beyond. We at STC hold her discovery very high and are incredibly proud of her participation at the upcoming seminar.
Her three loves are modeling, her Land Rover Defender and her Nikon D90. Yes, Zienna has also taken a liking to photography herself. You better watch out, or you may end up in front of the camera because Zienna is just warming up and only getting better!
I love Miami, photography and my STC family. Can't wait to see everyone!" ~Zienna Eve
Julia Logacheva
It was meant to be after Jarmo Pohjaniemi offered Julia an opportunity to join him in Iceland and shoot for Playboy. They melted snow, creating the path which led Julia to become one of the most wanted glamour and fashion models in the world. She has shot numerous campaigns for a slew of clients, including Playboy and other top publications. Her most significant achievement is her three mega GUESS campaigns: One for the perfume lineup, one for jeans and one for handbags. All three are the most sought after fashion campaigns in the world. Plus, she is set to shoot yet another one in Paris with Josh Ryan this June. A total knockout!
I'm not a mess, I'm a masterpiece in the making, shuckalucka! !
~Julia Logacheva
Jade Amber
Not even Indiana could hold Jade back and since her recent move to Miami, her modeling career has catapulted her to new heights. Jade has been bankrolling, traveling and leaving only a few days per month to enjoy her new home in Miami. Keeping things organic and real, Jade's sexy country accent and gorgeous appearance have captured a lot of attention from such clients as Raquel Welch, Kendra Haircare and even Spirit Halloween catalog, which keep the spirits running high. Jade is also a car specialist and has a weak spot for speed, confident men and modeling. Gentlemen, get your engines and cameras ready, this girl was never meant to be in the backseat. "Just try not to get overheated," says Jade.
Join me at my happy place!"
~Jade Amber
Polina Ross
Polina Ross is living proof that St. Petersburg, Russia has some of the most beautiful women in the world. It also happens to be the home of model Julia Logacheva. Polina's extensive modeling experience reaches internationally and has participated previously at STC Bali, STC Miami 2018 and in a campaign shoot in the Maldives with Jarmo and Mary. While publications and photographers alike keep her busy, we jumped in action by having her join our STC Miami 2020 seminar and work with our attendees. Polina's strong points, besides her photogenic abilities, are her passion for fashion, design, and photography, so get ready!
You were born to be real, not to be perfect!"
~Polina Ross
Kelly Deinstadt
The lovely Kelly's day job is a cosmetic laser tech, specializing in vaginal reconstruction and scar removal. When she's not tightening up Vajajay's, Kelly does modeling on the side. She got her first STC experience at Miami in 2018 and ever since, the modeling bug has grown more prominent. Watch out guys, she has plans to set STC Miami ablaze again. "There are big things to come," says Kelly, who has laser guns and a bedroom personality. Kelly loves lingerie, but for her, dressing sexy doesn't have to mean wearing extravagant lingerie. "I love a fun little crop top with a tiny, sexy G-string," she told Maxim. "It's fun, flirty, and unsuspectingly sexy." Join Kelly at STC Miami 2021 and who knows what kind of rejuvenating you may come out with. Kelly's got you covered!
I couldn't be more excited to head back to Miami and shoot with all of you and to be surrounded by some of the most beautiful models. It's so much fun to play together and celebrate sexuality and beauty!"
~Kelly Deinstadt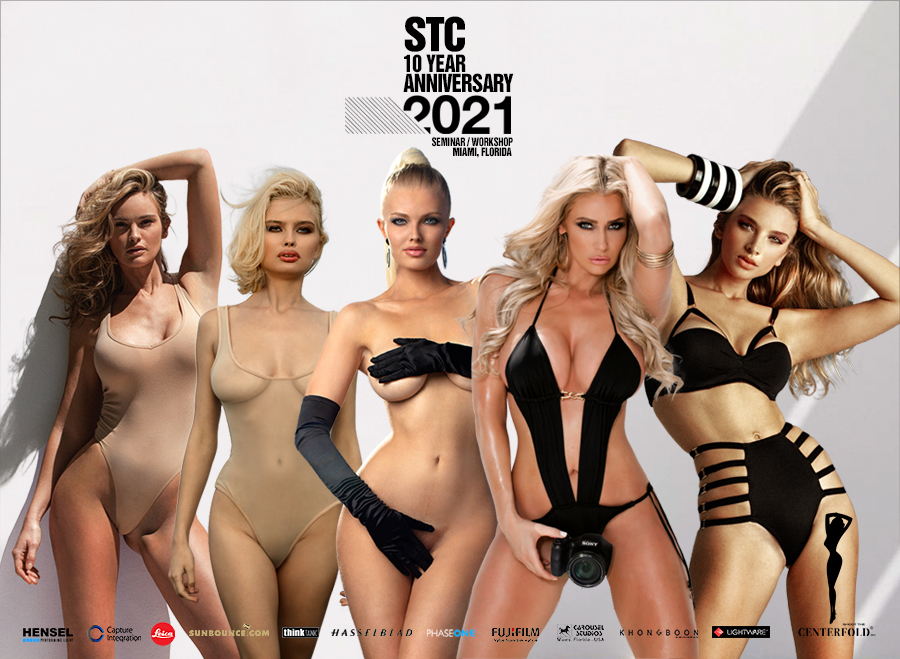 © 2010-2020 Copyright ShootTheCenterfold.com. All rights reserved.