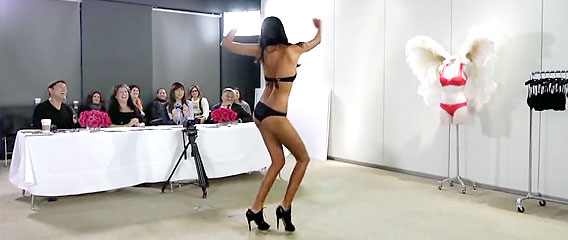 Today's most competitive casting in the world is the Victoria's Secret fashion show auditions. Top models travel from around the globe to audition in hopes to be picked up for the biggest show in fashion that takes a place in London on Dec. 9 on CBS 10/9C.

The Victoria's Secret Show has truly become the ultimate career crowning for models. Only the absolute top models in the world make it to the "angel" status. The quality level in every aspect beats anything else. How can one choose the right model when all candidates are A+, super models already. A combination of the "it" factor, potential star power, looks, body form, personality (Which is quite rare says Monica Mitro from VS) and the way the model carries herself will determine if she is going to be walking the famous catwalk. Also, punctuality to the casting seems to add some brownie points for candidates.
The video below gives us a good peek on what to expect and how the models get their 30 seconds to make an impression on ED Razek (The boss of Victorian Secret) who has the final say. Ed also says that every year the level of model actually increases.
So, who should we pick our favorite candidate? They all have what it takes and the list is 6 blocks long. We put Danielle Braga on top of that list since we had a change to work with her before her big fashion shoes. Who would your favorite Victoria's Secret model be? Since it has been rumored that the next STC seminar could possibly include a Victoria's Secret model.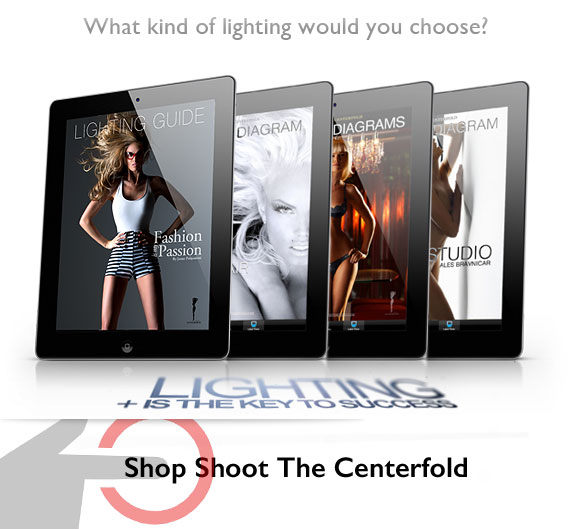 © 2014 Copyright ShootTheCenterfold.com. All rights reserved.