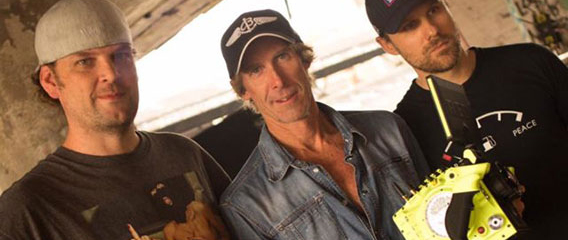 Red Digital Cinema has been building some impressive custom cameras and their latest design takes it up a notch for director Michael Bay.
The appropriately-named "Bayhem" camera throws traditional movie camera design out the window with a neon yellow body that looks like it's about to transform into an autobot.
Back in May, RED shared details of a custom housed Dragon sensored beast of a camera, the Xenomorph, built for David Fincher.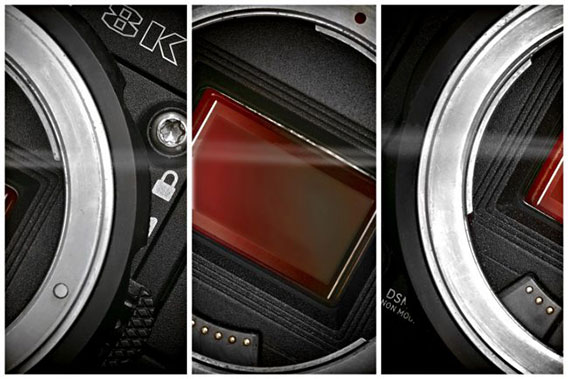 Full specs haven't been released, but at the core of the camera is Red's latest and greatest, the Weapon Super 35 8K sensor, which is about 32 million pixels and is triple the amount of 4K. All that firepower is set to shoot his next film, Transformers 5: The Last Knight.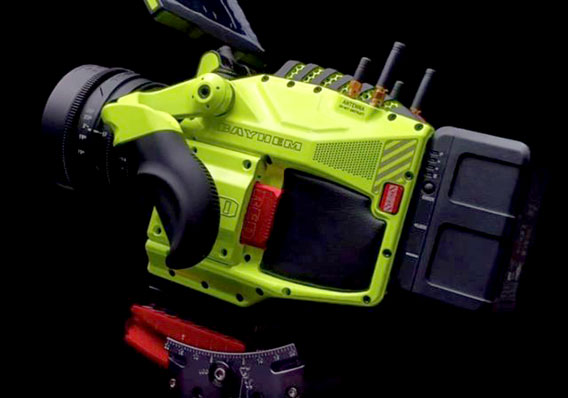 The new Helium 8K sensor is apparently a part of a new sensor line-up and the first is an 8K Helium in Super 35 size (unlike the much larger 8K VV – Vista Vision chip). The Helium 8K Super 35 uses smaller 3.65 micron pixels compared to the 8K VV, so it can fit the fact that there are a lot more of them in order to get 8K out of a S35 size chip, but apparently without a sacrifice in performance.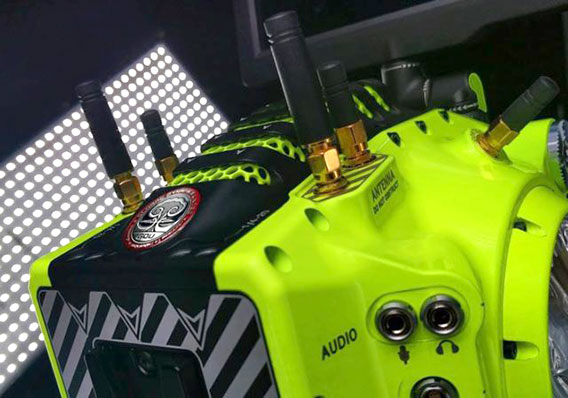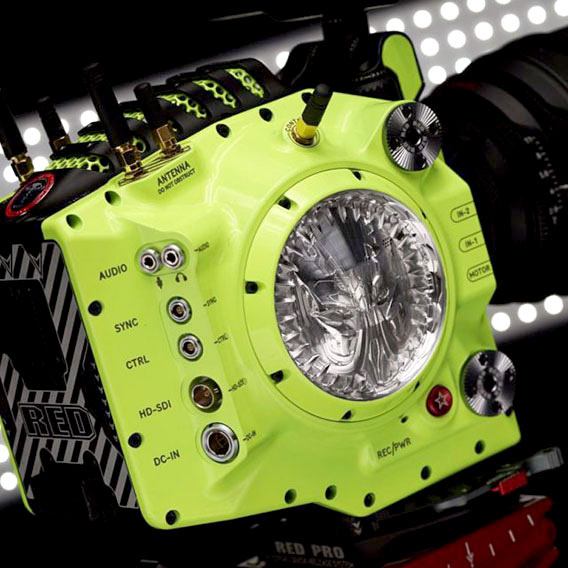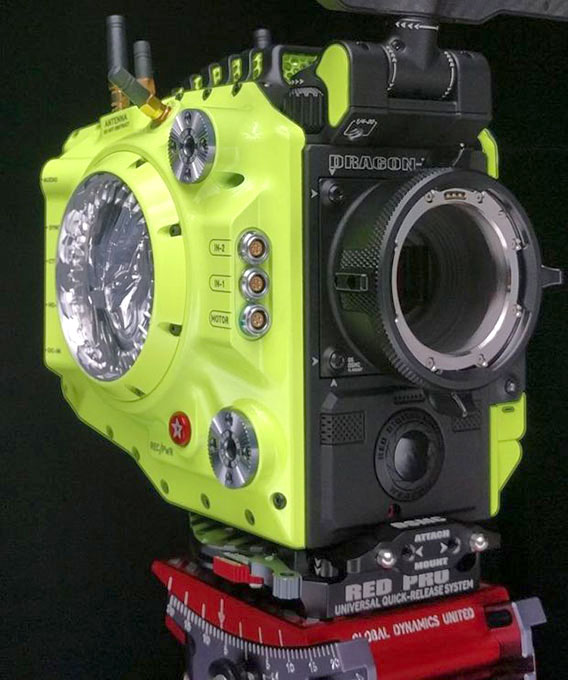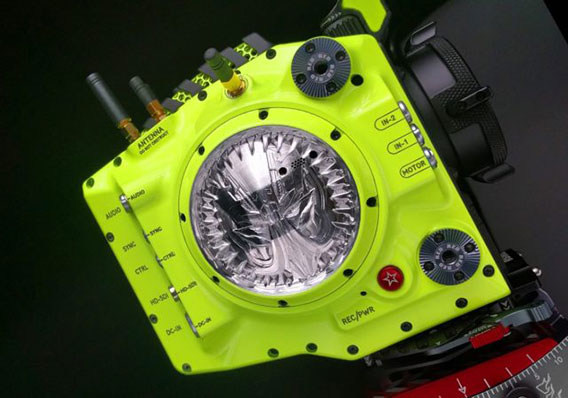 The new Helium 8K S35 will be available to Weapon customers as an upgrade in the coming months according, and the Dragon sensor lines will be devoted to cranking out more Dragon sensors for Raven and Scarlet-W customers, according to RED CEO Jarred Land.
Of course, this leaves us to wonder, if RED was to build a camera for Shoot The Centerfold, would it have more curves, buxom features or perhaps additional sex-appeal? Also, check out our video Explosive Afternoon with director Michael Bay.
[RED]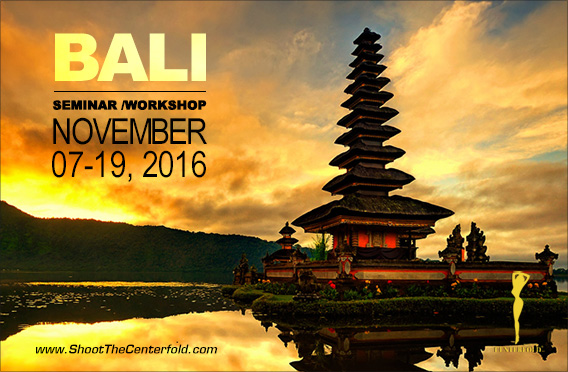 © 2016 Copyright ShootTheCenterfold.com. All rights reserved.